Themes of nature, daydreams, lust and love are intricately and thoughtfully woven in and out of Diana Ebe's debut EP, Elusive Pleasure (out now). Heavy on the moodiness and soul, the seven-track feature -- which landed on Popdust's Best EPs of 2016 (so far) scorecard -- is a poignant reminder of the healing power of music. Often engaging and intimate, songs like Dreaming and Want You are needle-movers, signifying a deeper and richer shift in the mainstream. In an exclusive Popdust call recently, the Sweden-born vocalist reveals the meaning behind her EP's primal themes. "Well, I've always been very attracted to nature and the energies. All of the songs are very spiritual, in a way; that's where nature comes in," she shares.
"There are feelings of chasing something you really don't know what it is. You want to hold onto it; it's kind of like a longing. On the way, you ask 'is this right?' And you feel lost in life. For example, when I wrote 'Elusive Pleasure,' I started off writing it as a poem," she says. "It was very personal to me. I was very, very sad. I had so much hope to fix this relationship that I was in. That is where everything comes together, the lust and the love and being lost at the same time."
Ebe, who moved stateside in 2013, did not always have plans in recording the EP. In fact, it came as a surprise not only to her producer but to her as well. "I decided to do this EP at the end of January of this year. Everything has gone very fast. I recorded 'Elusive Pleasure' last year, but I didn't know I was going to do an EP," she explains of the high turnover of the project. "I thought I was just going to release another single. By the time I had so many songs, I decided I wanted to do something with them. I called my producer 'hey, now we're doing an EP!' He was stressed because he was already planning on going back to Sweden in April. To do all the songs from scratch is a lot of work. I couldn't waste any time."
Sharing producer credit with MOOSE and Lucas Bomeny, Ebe recorded the project in Cold Pressed Studios. Producing wrapped in April, and then the songs were fully mastered. Elusive Pleasure arrived June 10. She adds, "At first, it was only planned to be four songs, but then I kept telling my producer 'hey I want to add more songs.' I kept adding. We had such pressure to get it done, but I'm happy I got to do my seven songs."
Even when the production is painted on thick, Ebe's voice glides softly above the fray, carrying with it an intense and weighty emotion. "When I chose the songs I wanted, I wanted to have a little bit of everything. For example, 'Bold' is a very sad song, and you feel the sadness. But then 'Dreaming' is sensual. I wanted everything that reflects me as a person. What I do all day is day dream about what I want and what I'm trying to achieve. This is the reality, but I'm dreaming of something else. I want something different. What is it that I want? I'm back and forth."
Known to die-hard pop fans as the birthplace of some of the greatest music in history, Sweden was (not surprisingly) the impetus for Ebe's own journey. "I had a lot of music around me. My dad liked to listen to music, and my mom played piano (and she can sing a little bit, too). I felt like I was very safe in Sweden. That made me want to break out and move to Los Angeles. I wanted something to happen in my life. I just changed my mind, 'I'm not going to stay in this place that's home. I'm not going to go anywhere if I don't just break free.' I had to move," she recounts.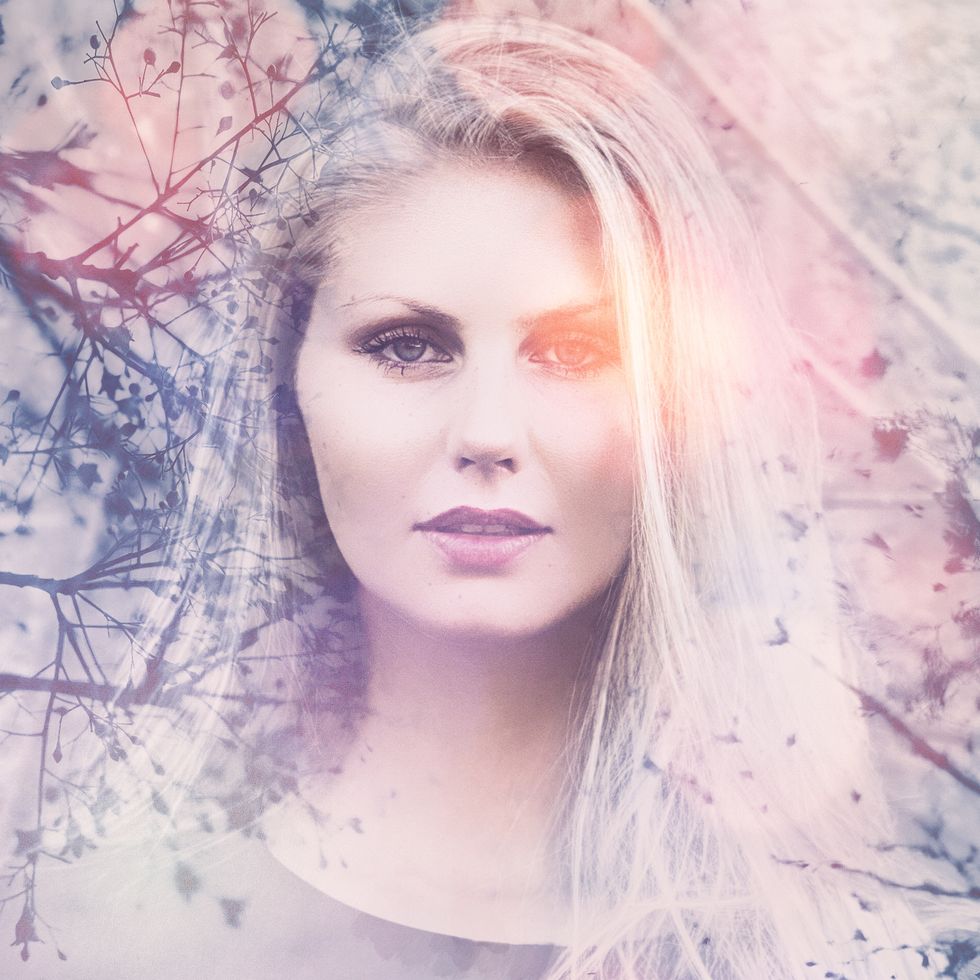 And the rest is history, right? Well, kind of. "By moving, I got so sad and lonely. I thought I made the worst decision of my life. But all these songs came from that. Moving to a different city and moving alone, it was very different than what I expected. At first, I thought 'I'm gonna move, no worries, I can do this. I'll be fine.' It's hard. You want to fit in and start a new chapter of your life. Then, you don't fit in, and you don't really know what to do. A lot of the writing has come from that, for sure."

Acts like ABBA, Ace of Base, Lykke Li, Robyn, Icona Pop and more made Sweden a behemoth of a machine -- forever redefining pop music in their wake for decades. For Ebe, she set out to for something completely different. "I felt I delivered something very different on the EP, something that's not necessarily pure pop. A lot of what comes from Sweden are these pop songs you hear on the radio. I took a different turn and did something in a different way. I don't feel like I fit in that traditional category," she says.
What she sets out to do she, accomplishes tenfold. Elusive Pleasure is evocative, sultry and unrelenting. Too, you never get the sense she's trying to be something she's not. Even the haunting Interlude burns itself in your brain. "The wrote the 'Interlude' in a period of my life that was chaotic. I didn't really know if I would stay here or go back to Sweden. I wrote it because I wanted to have this comfort," she says. "That's how this song came. It is very spiritual for me. It is accepting that this is the time in my life and this is what I'm doing. I know more now. I have endured all the bad things. I started to build my own shield of not being heard all the time. I'm not religious in that way, but it is spiritual for me. Maybe I was seeking help from higher intentions -- maybe it's from another person. Don't hurt me, I just want love from you."
The strategic placement of Interlude smack dab in the middle was mere happenstance rather than intentional, she notes.
Later, on Twice, she reinvents Little Dragon's Twice -- flipping it from a stark piano, orchestral ballad into a atmospheric, xylophonic tribal chant. "I discovered that band right when I moved out here. I couldn't stop listening to their music. I got really attached to this song, so I decided to record it. I recorded it last year with a group of friends. I feel connected to it. I wasn't going to do anything with it at first until I decided to do this EP. I really wanted to have it on it. It's a bit different from the original; it's like a different song. It's really cool."
As she sets her sights on the second half of 2016, she hints she could very well drop new music. "I am continuously writing new music. You never know, maybe I'll release something else soon. Nothing planned yet..."
---
READ MORE ABOUT MUSIC...
Britney Spears Is Insatiable With New Single 'Make Me,' Featuring G-Eazy
Katy Perry Drops Simmering New Olympics Track 'Rise'
Postmodern Jukebox & Melinda Doolittle Remake Britney Spears' 'Toxic'
---