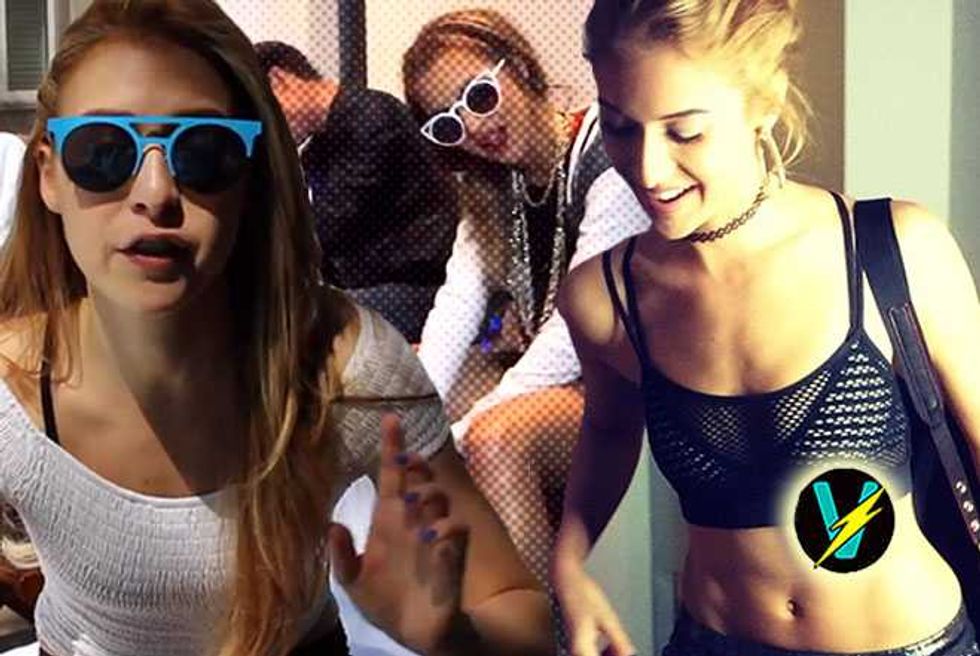 The fabulous Diana Espir is gearing up to take over America.
For those who haven't heard of Espir yet, trust us, you are going to be hearing a whole lot about her—the former Voice France contestant is about to take the U.S. by storm with the release of her new single Tomboy, featuring Nelly.
As part of the 23-year-old's plan for world domination, the up-and-coming artist is Vlogging from Los Angeles—and you can watch the premiere right here on Popdust!
Diana started her career writing and singing ballads. At 15, she made her debut with Je dessine mon destin (I Design My Own Destiny).
"My music was geared towards a younger audience," says Diana, who, at the time, appropriately specialized in teen-oriented fare. "What I'm doing now takes my music to the next level."
Tomboy promises to the exact right vehicle to take her there—energetic and upbeat, with just the right mix of playful and edgy, the track hits the perfect note.
"It's a playful song about a girl who likes to have a plain old good time hanging out in cars with her homeboys doing doughnuts in the parking lot," Espir explains. "It's about me realizing that sometimes I'd rather have fun around boys."
Check out the video for Tomboy, and watch Diana Espir's Vlog premiere below—then vote here for Diana to become Macy's and iHeart's Rising Star (First round of voting ends on April 26 2015)