diane von furstenberg dog cloned  Diane Von Furstenberg Paid $100k To Have Her Dog Cloned
How much do you love your dog?
Diane Von Furstenberg loves her dog so much that she paid $100,000 to have her cloned.
Made in Korea
diane von furstenberg dog cloned
The fashion designer and billionaire husband, Barry Diller, sent their Jack Russell terrier, Shannon's DNA to a company in Korea—which embedded it into a dog embryo, and voila! a brand new pair of puppies.
Why Do Some Pop Stars Die Young? Science Is Here to Explain It for Us
According to Page 6, the two clones, named Deena and Evita, are almost exact replicas of Shannon.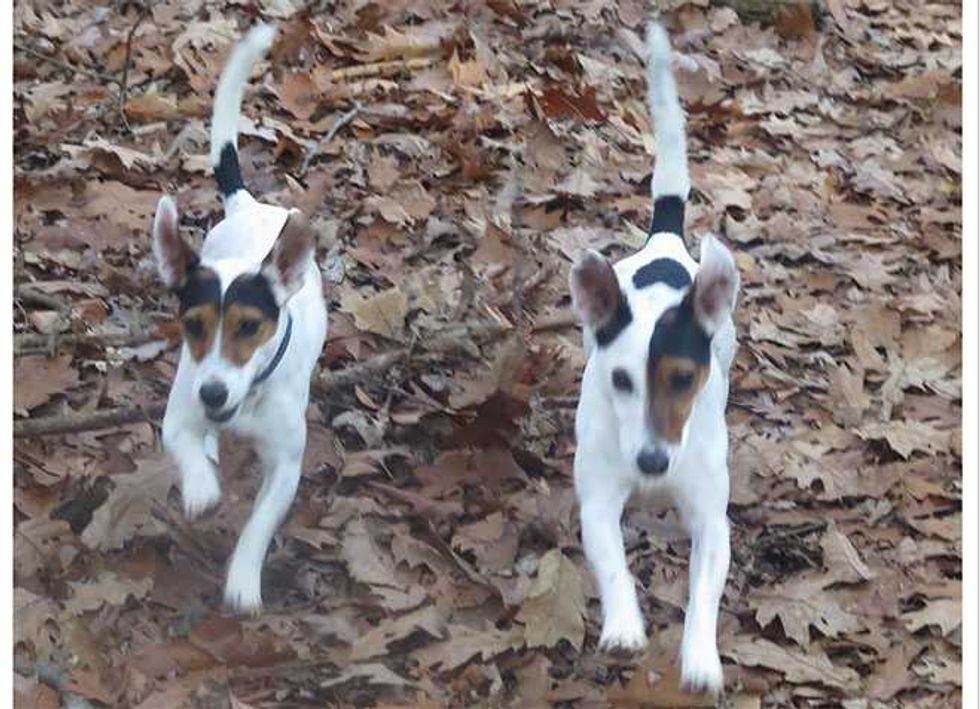 Yeah, that's not creepy—not creepy, at all.
Spoiled rotten
diane von furstenberg dog cloned
Diller and Furstenberg are known for their ridiculous over-indulgence when it comes to their dog—Shannon apparently sleeps in a grand, custom-made, neoclassical doghouse, and is treated more like a spoiled child than an animal.
Has Pitbull Ever Actually Had Sex? A Scientific Investigation
In addition to Shannon, Furstenburg has two human children—son, Prince Alexander, and daughter, Princess Tatiana—from her first marriage, to Prince Egon of Furstenberg.
Doggie dresses
diane von furstenberg dog cloned
The Belgian-born business woman named her first perfume after Tatiana, when she launched it back in 1974, and not be left out,  Shannon has a dress in her honor.
Gwyneth Paltrow Scores 100% On Narcissist Diagnostic Test!
Following hot on her paws, Deena now has dress too—a hideous bronze, gray and cream silk monstrosity.
Presumably, little Evita has not earned that honor yet, but DVF has been posting Instagram pics of the pup, so that's some consolation at least.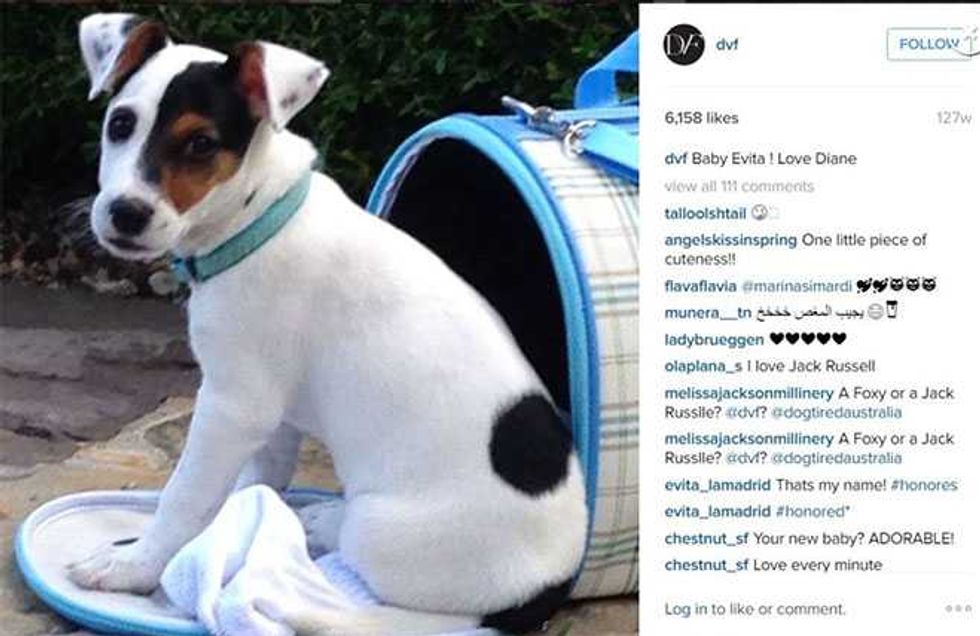 Confirmed bachelor
diane von furstenberg dog cloned
Diller, who was a "confirmed bachelor" up until his shock marriage to von Furstenberg in 2001, at age 60, has no children of his own, but is said to be close to his step-kids, especially Prince Alex apparently.
Isaac Mizrahi And QVC Host Arguing If Moon Is Planet Or Star Is EVERYTHING!
He's so fond of the hunky 46-year-old that Diller deeded Alex his Malibu mansion when he married his first wife back in 1995—can't wait to find out what Diller will give Alex for his second wedding gift.
Something cloned, perhaps?
Money money money
diane von furstenberg dog cloned
Whatever it is, Alex and his sister are already set to be richer than even your wildest dreams could possibly imagine.
Quit Gym, Hit Bar—Repeat! Red Wine Has Same Benefits As Exercise!
In addition to their mom's sizable fortune, it's believed Diller will leave the lucky siblings his $2.5 billion fortune when he shuffles off this mortal coil.
Would you clone your dog? Vote now in our poll!
For more entertainment, world, music and pop culture updates and news, follow Max Page on Twitter