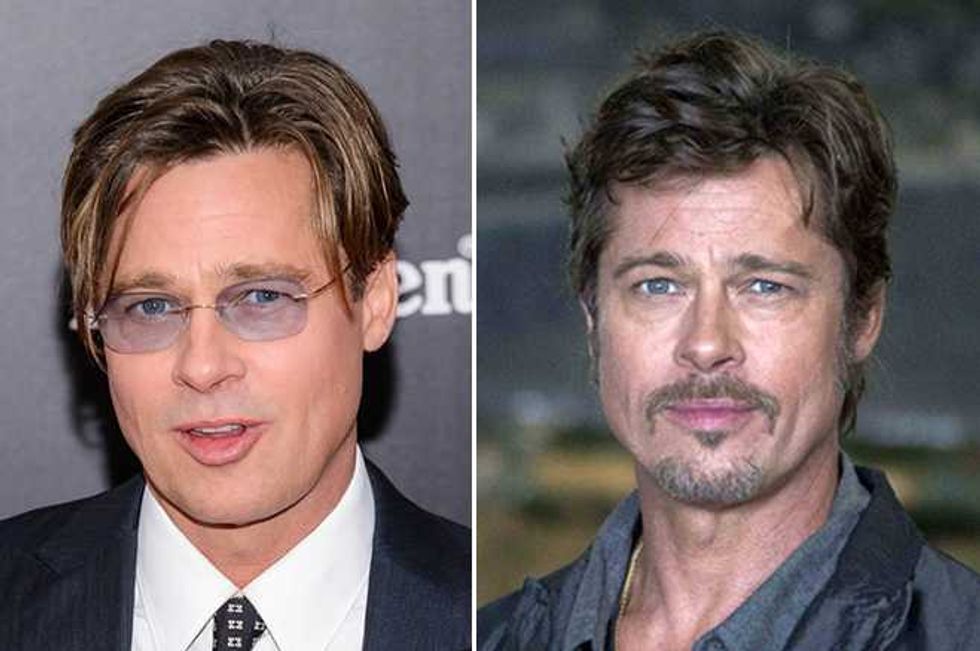 When Brad Pitt arrived at the Golden Globes, it was as if he had sprung like Venus from the half-shell, or maybe a newborn lamb would be a better description of his youthful appearance.
However you want to put it, this was a brand new Brad, fresh-faced and lovely at 52.
Standing next to 35 year old Ryan Gosling, Brad looked like his younger brother.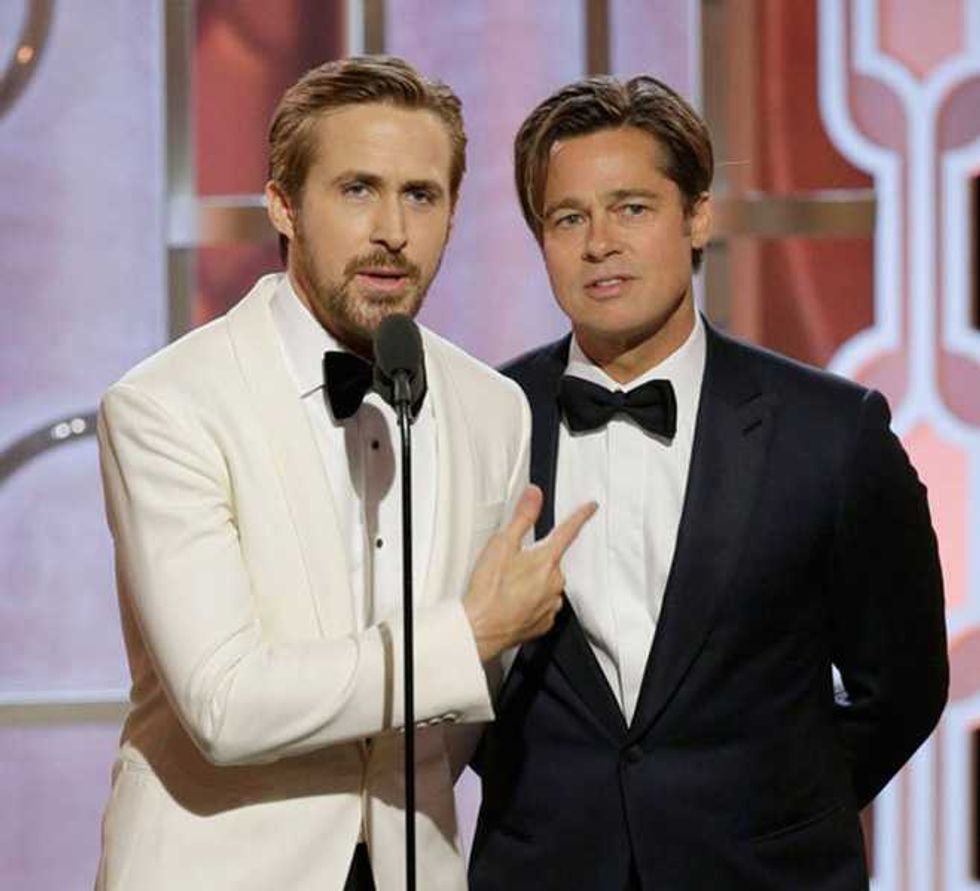 Did he strip back those years of sun damage and natural aging by pampering himself at a spa?
Only if the spa had a plastic surgeon in attendance, many people with eyesight are saying.
There are rumors that Brad took a side-trip to Thailand...but you know how people talk.
Let's look at a close-up of Brad's face from the Golden Globes.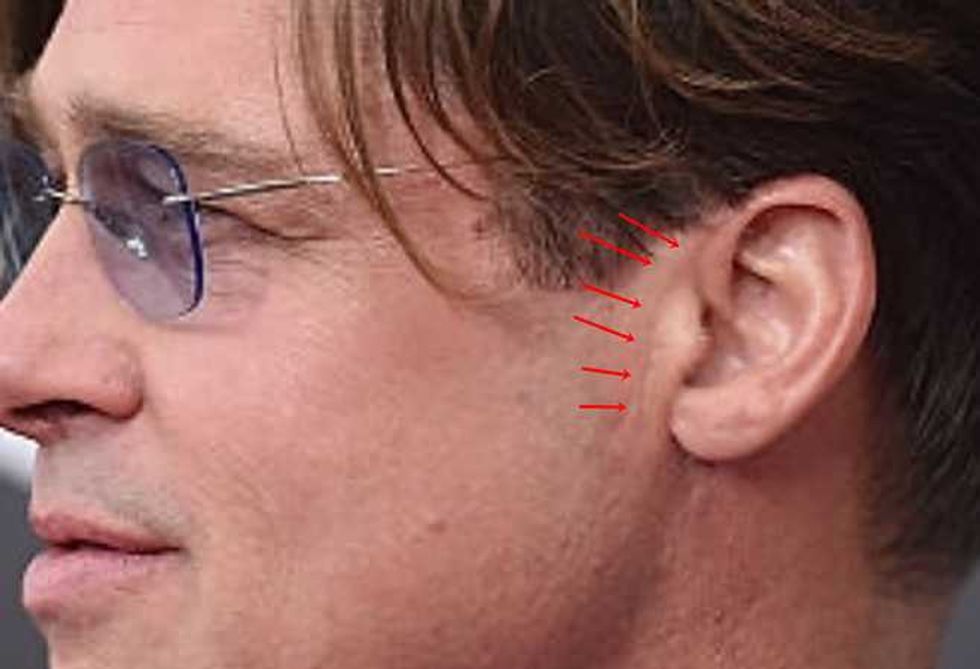 This is how one typically looks post-facelift after the stitches have healed.
But what if that's a wrinkle or something that's always been there?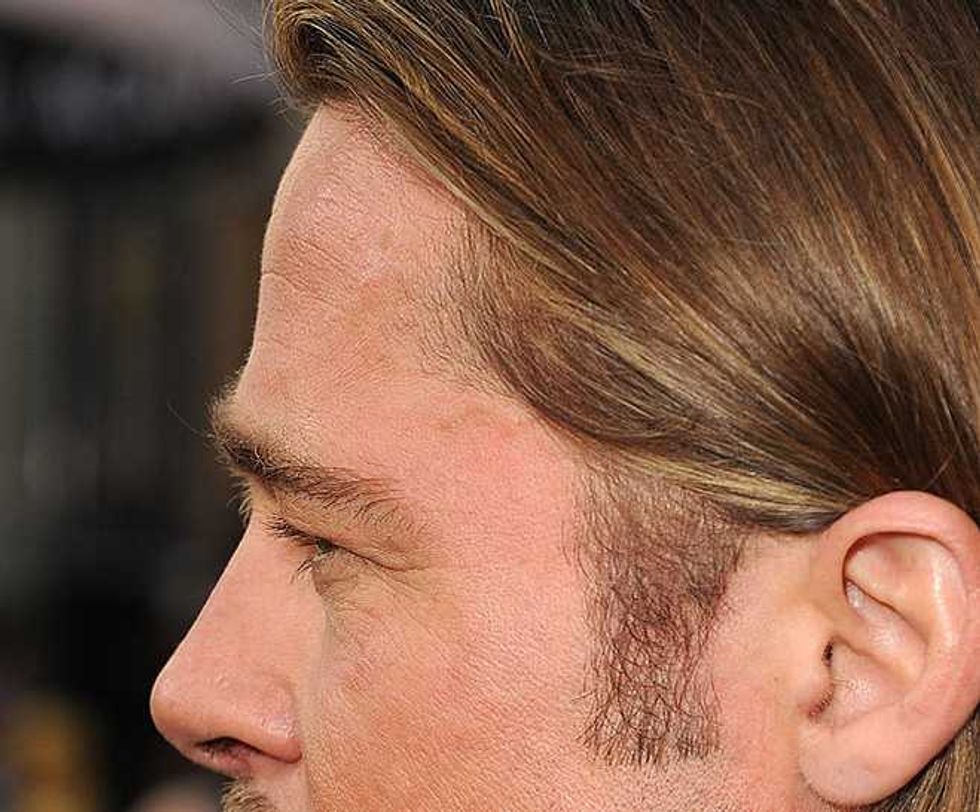 Hmm.
While Brad's lovely fresh face looks pretty darn perfect at rest, all is not well when he tries to smile.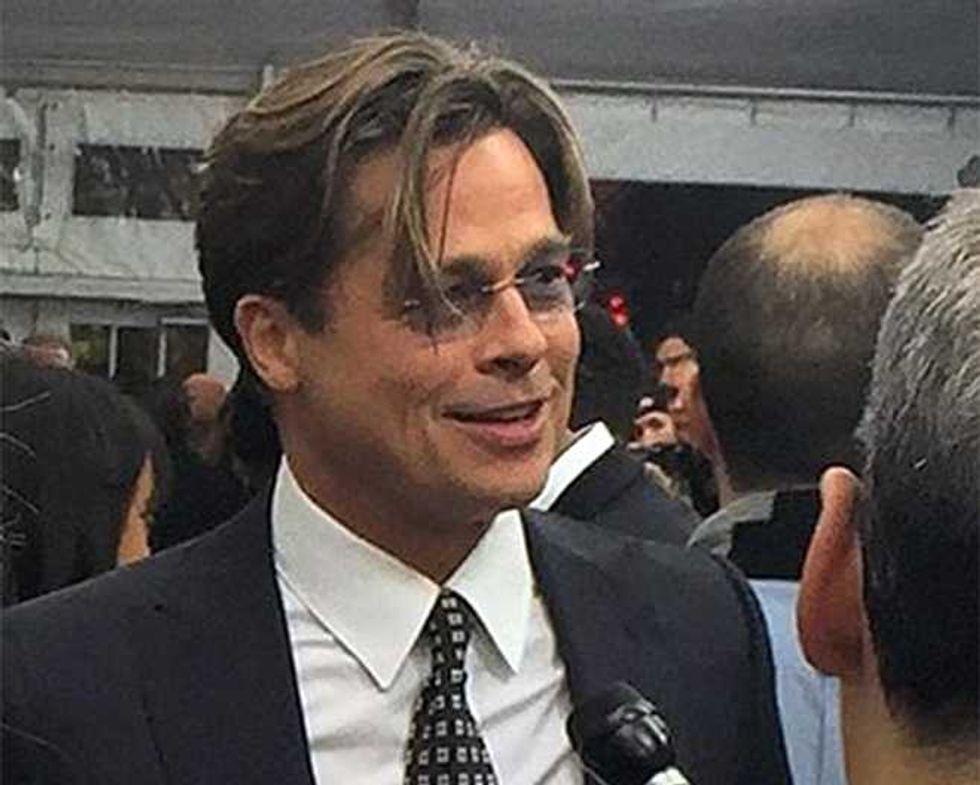 It's like some of his face is not cooperating. Did Brad always look like a monkey or is this new as well?
Popdust readers, it's up to you to decide if Brad had a facelift or he's aging backward. Tell us what you think.