Christina Aguilera and her suspiciously bodacious booty turned up to her baby daddy Matt Rutler's recent birthday bash and immediately sparked speculation that she has undergone some plastic surgery when it comes to the butt department.
The 34-year-old mom-of-two certainly seems to be packing a significant amount of more junk in her trunk—as they call it in the medical world—but, is it just imaginative padding....or, has she gone under the knife?
Popdust turned to celebrity plastic surgeon, Dr. Anthony Youn, to get the 411—and here is his expert findings.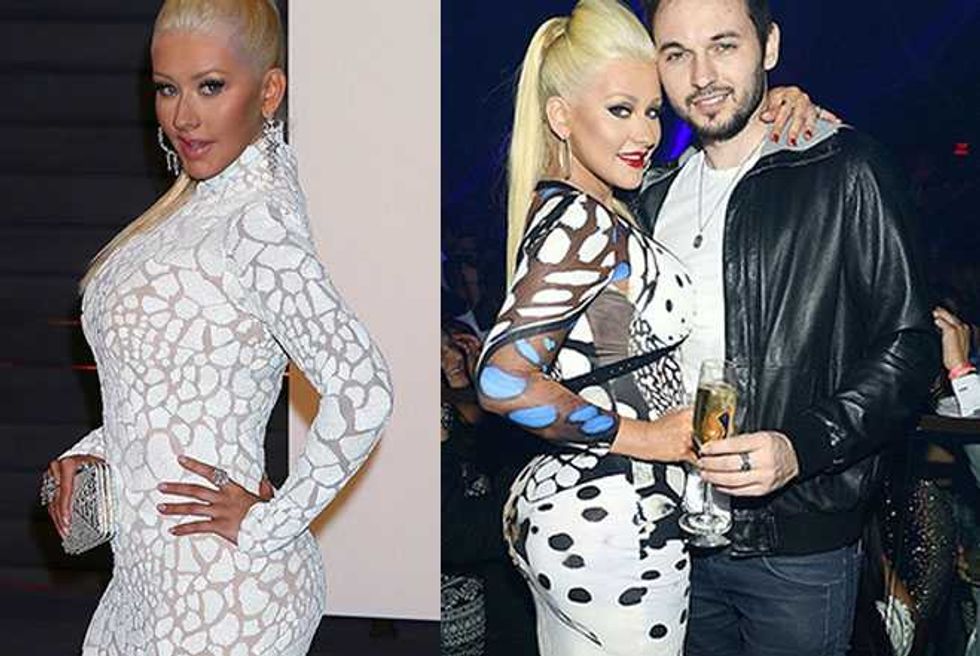 Christina just 8 weeks ago (LEFT) and now (RIGHT)
"Christina's definitely got back! Her buttocks are almost impossibly round and full for her tiny size," Dr. Youn tells Popdust exclusively.
"I suspect that she may have had buttock enhancement via a Brazilian Butt Lift, where fat is injected into the behind to enhance it. Overall though, she looks great."
Aguilera has been the subject of plastic surgery speculation in the past—with reports that she has undergone a nose job, lip augmentation, breast implants and liposuction.
She has never broached the subject—with the exception of shooting down reports back in December 2013 that she underwent liposuction—insisting she dropped 35 pounds from her 5' 2" frame the good, old fashioned way.
"I am very frustrated today seeing reports that I got surgery to lose my baby weight!" Aguilera tweeted. "This is false. I worked so hard to train myself to eat right and healthy. I work out so hard."
Meanwhile, going by the recent pics, from the side, Xtina could be a Kardashian during one of their blonde phases, and we're guessing Matthew is not complaining!