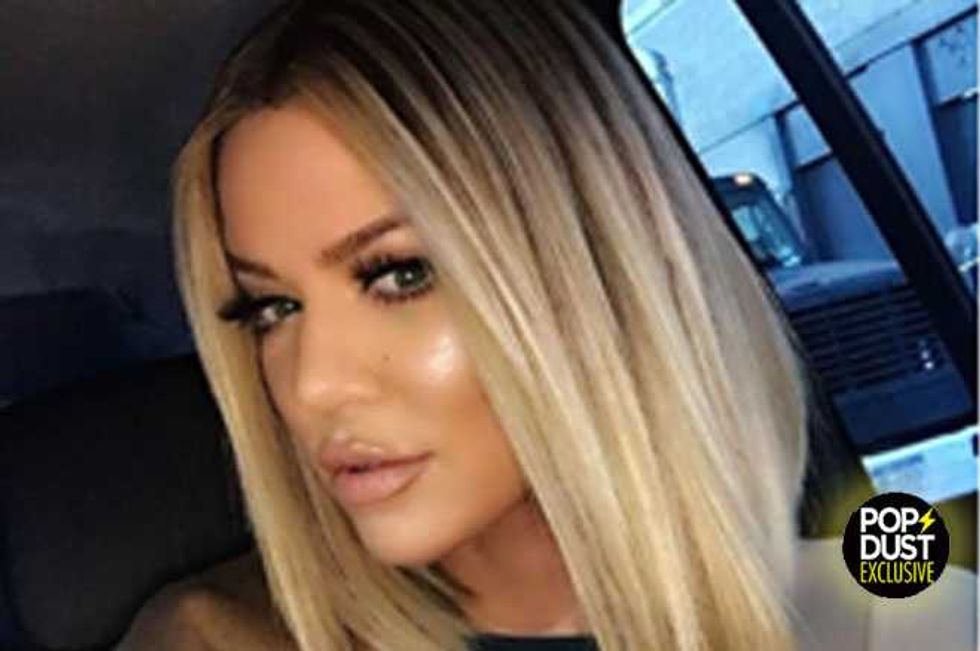 Khloe Kardashian Plastic Face
Khloe? Is that you?
You look so slender! So blonde, and your face—it's so…different!
So that's the question.
Did the 31year-old Keeping Up With The Kardashians star submit to some surgical assistance for the kick off of her new talk show Kocktails with Khloé, which premiered Wednesday night?
Pumping Up The Kardashians Plastic Surgery Time Lapse Videos Are Awesome
Celebrity plastic surgeon Dr. Robert Tornambe tells Popdust exclusively;
"The overall shape of her face has changed, from round to more oval. I believe that this was accomplished with a combination of procedures, something I like to call "The Hybrid Solution", which is a combination of invasive and non-invasive maneuvers to achieve a better aesthetic result."
And the outspoken reality royal didn't stop there! "I think she had Micro-Liposuction of the face, especially around the jaw and upwards, combined with fillers of the mid-face to sculpt the face."
But, wait! There's more!
"It looks like she also had a nose job, thinning her nose to blend with her thinner face, more oval face. I think her plastic surgeon did a nice job. I am guessing that she also had a breast augmentation, because she is a Kardashian!
Money Monday—How Much Is Khloe Kardashian Really Worth?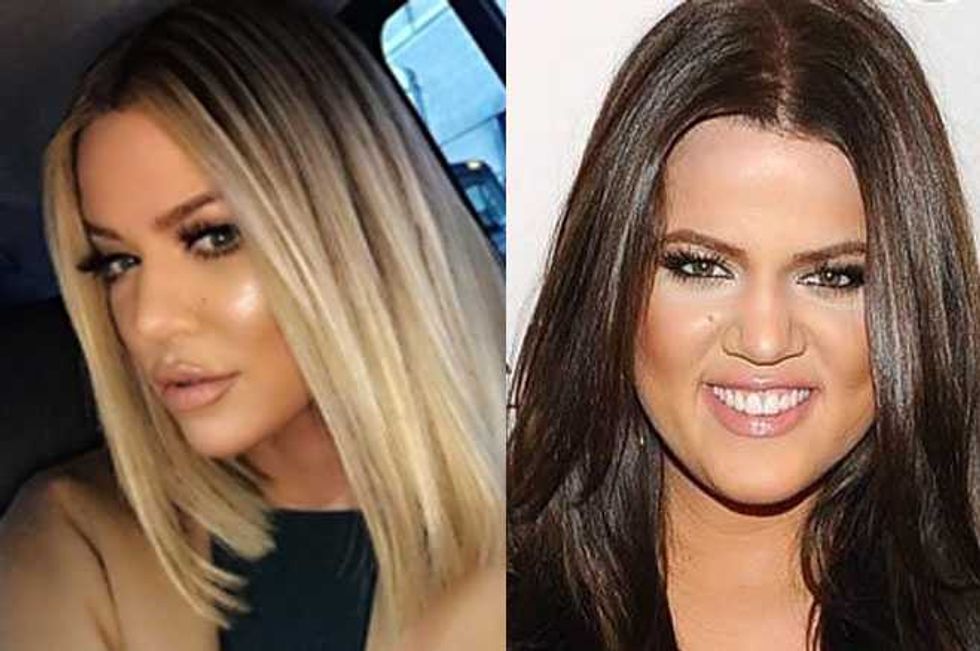 Between the needle and the scalpel, Khloe is looking pretty good, but good old- fashioned diet and exercise played a big part in her revenge body. Khloe puts in a grueling 2 hours in the gym daily, is mostly carb and dairy free, and eats things like kale, and kiwi, and quinoa.
Kim Kardashian Wants Khloe's Nipples Really Really Wet, OK?
She recently treated fans a to a glimpse inside her fridge recently in a new video blog, which was uploaded to her website.
She revealed;
"I'm a big snacker, so I have all my pre-cut veggies and fruits all the time... strawberries, blackberries, whatever."
Khloe Kardashian Is Obsessed With Being Naked, And Not Just For The Cameras
Regular milk is also off the menu in favor of almond milk.
The new and improved Khloe will also welcome Aisha Tyler, Kym Whitley, and former Real Housewives of Beverly Hills star Brandi Glanville to Kocktail hour.
Watch it Wednesdays at 10 p.m. ET on FYI.
Khloe Kardashian Plastic Face
Khloe Kardashian Plastic Face