Kylie says 'no,' but because she tried to play off her suddenly luscious lips as "lipliner" and "bottle suction," we have our doubts. Oh, that and the fact that she appeared on the red carpet with Baywatch-worthy ta-tas has us someone doubtful too.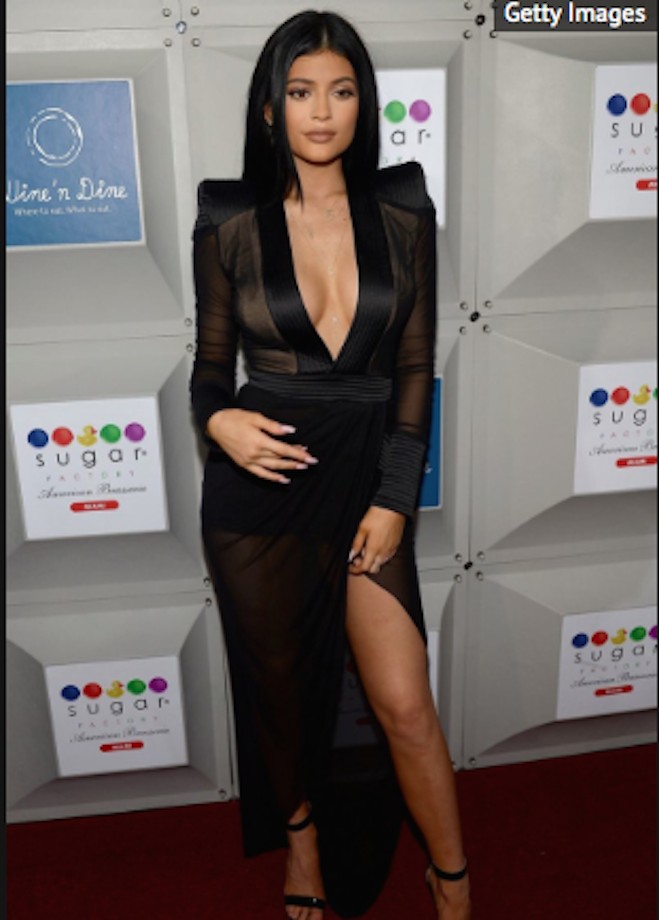 Jenner adorned her head with waist-dusting hair extensions for the Grand Opening of Sugar Factory in Miami and her dramatic new look has the world wide web buzzing.
She took to Instagram to defend her D-cups.
"There's a lot of duct tape under this dress holding these suckers up," she captioned a pic.
She also posted a video on Snapchat, saying:
"To whoever thinks I have breast implants, there's a whole lotta tape in here," she says in the clip, and peels back her  dress to show the proof.