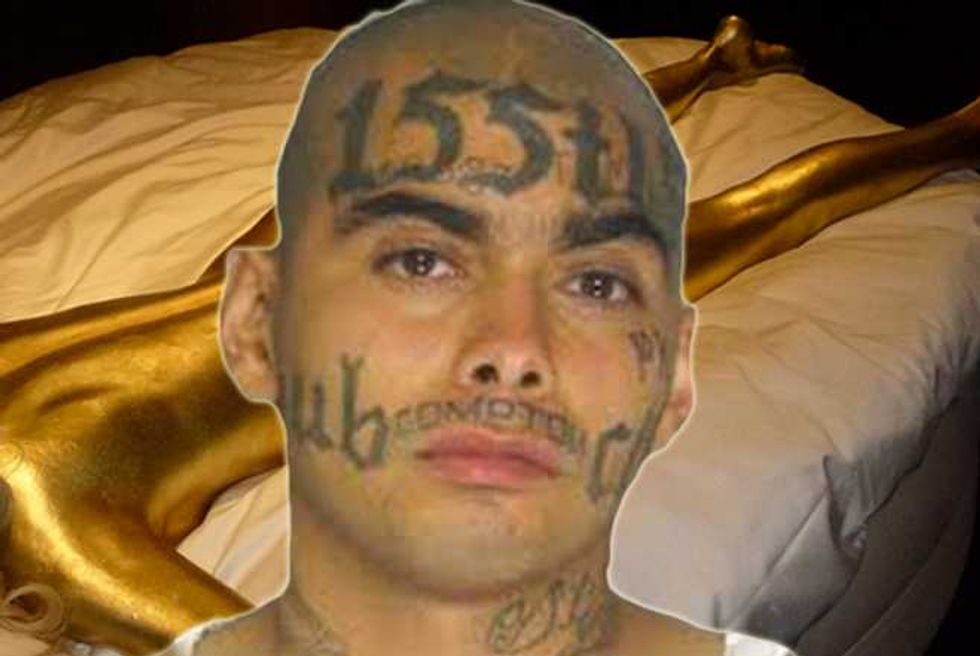 Turning 17 is a major milestone in a young man's life. He's been driving legally for a year, he's only a year away from voting, and just 8 years away from renting a car in the state of Florida!
It was only natural that LA gang member Nazario Conchuza Gonzalez would want to ring in his new year in a truly epic fashion.
According to World News Daily Report, who clearly states that all characters appearing in their articles are entirely fictional, [YES ENTIRELY FICTIONAL, FOLKS] Nazario was such a fan of the 2002 comedy classic Goldmember, that his fellow gang members had taken to calling him "Pelotas de oro", or golden testicles.
So the fake El Salvador-born, Ms-13 gang member stole a 
professional automotive gold plater from a fake local garage after first fake painting his junk with a lead-based paint.
Gold plating one's own genitals is "a medical impossibility" and should not be attempted, warns [probably fake] Dr. Ian Joseffson.
Noted. Thanks, "Doc."