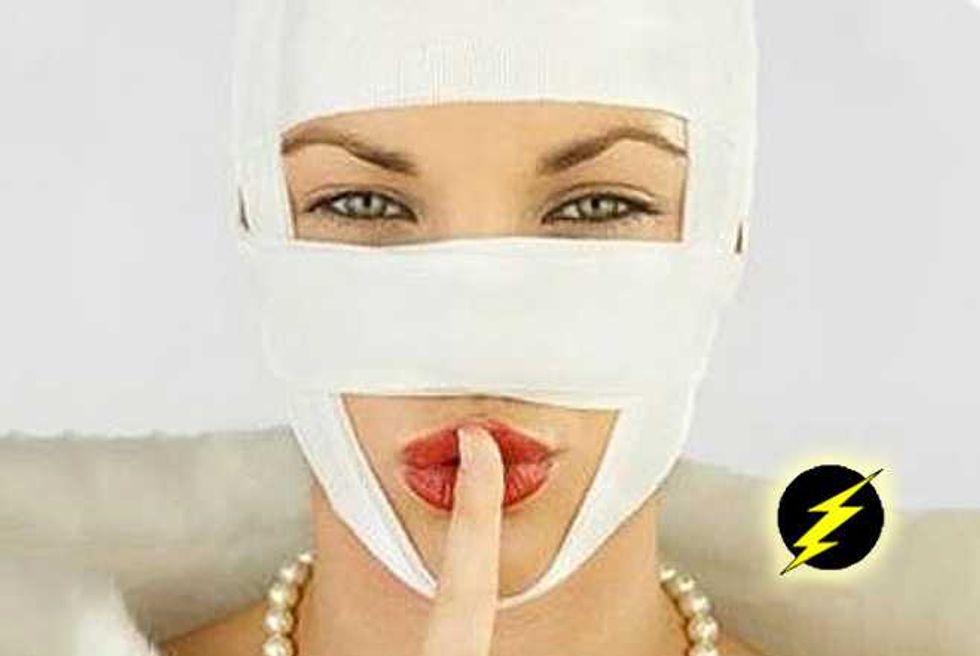 Plastic surgery and Hollywood stars go together like big boobs and Botox, but some shy celebs are not quite willing to 'fess up to their trip(s) to the surgeon.
Some celebrity transformations pass by the judgmental eyes of the tabloid-reading public with their subtle nips, snips, and tucks, but others are glaringly obvious and are fooling nobody quite frankly—we can all tell that you've gotten something "done" and your denial is only backed up by the fact that you can't show even a hint of emotion through your frozen face.
How Real Are The Housewives? RHONY Plastic Surgery Exegesis
The celebs listed below have surely had a slew of procedures between them—but won't admit to all, if any, of them.
You be the judge though—did they, or didn't they?
How Real Are The Housewives? RHOBH Plastic Surgery Exegesis
Kim Kardashian—Nose Job
She's talked about her breast enlargement procedure and even the removal of the "baby hairs" that once littered her now unnaturally smooth forehead, but what about that slim, straight, and perfect nose?
Take a look at an older photo of Kim and you'll see a slight bump on a dramatically wider nose. We all know KK has a make-up team of magicians, but can they really change her schnoz that much?
How Real Are The Housewives? RHOM Plastic Surgery Exegesis
Something smells fishy… we say she's gone under the knife.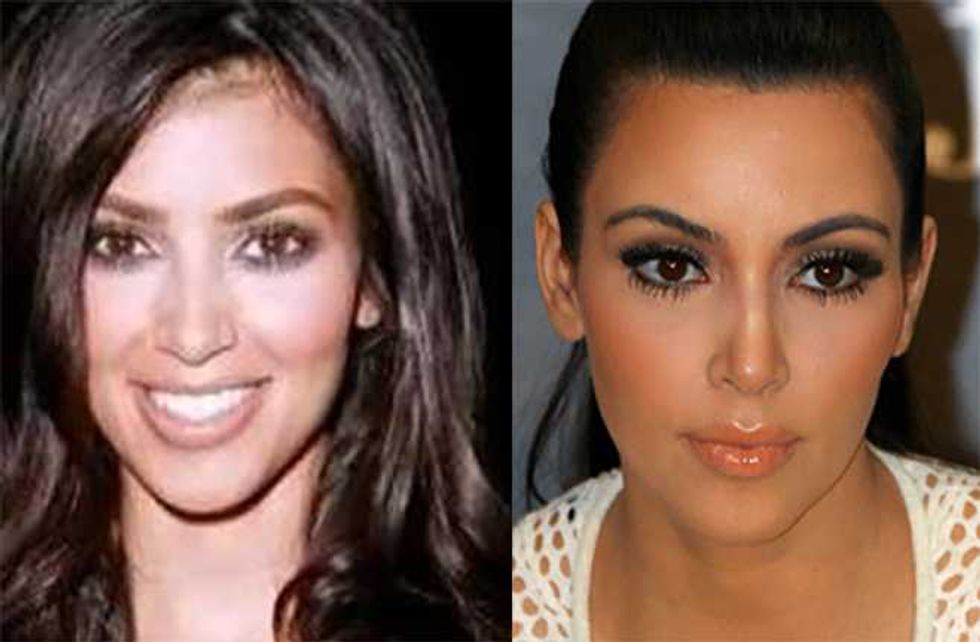 Renee Zellweger—Who The Hell Knows What
Known for being the cute and adorable girl next door type, when Renee stepped out a year or so ago, after a period out of the spotlight, she looked totally unrecognizable from her Bridget Jones days of old, and immediately sparked plastic surgery speculation.
Fillers....Botox.... eyebrow lift.....fillers....cheek bone shave...face lift....no-one could work it out. Popdust sought the opinion of plastic surgeons, and this is what they thought she had done—but, nobody knows for certain, as Zellweger denied undergoing any kind of procedures, insisting her dramatically different visage was down to happiness and healthy living.
How Real Are The Housewives? RHOA Plastic Surgery Exegesis
With her puckered lips remaining firmly sealed, it's anybody's guess—but, she certainly looks good, so what's the shame in letting us in? Maybe the secret can be found in her fictional diary.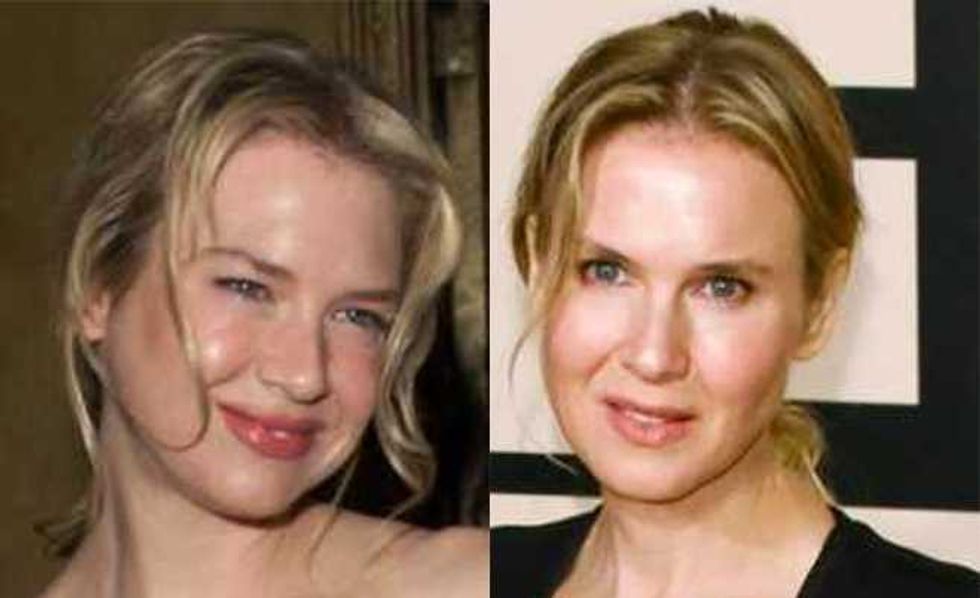 JWoww—Frozen Puff Pastry Face
Jwoww is most certainly not a wallflower—she's loud, sexy, and ready to put it all out there.
The reality star has openly discussed her bodacious boob job, but what about her ever changing face?
How Real Are The Housewives? RHOC Plastic Surgery Exegesis
It often appears stiff and puffy, but she maintains that she's done nothing to it—maybe she's simply forgotten what she's had done though, due to a loss of brain cells from all that Jersey Shore partying.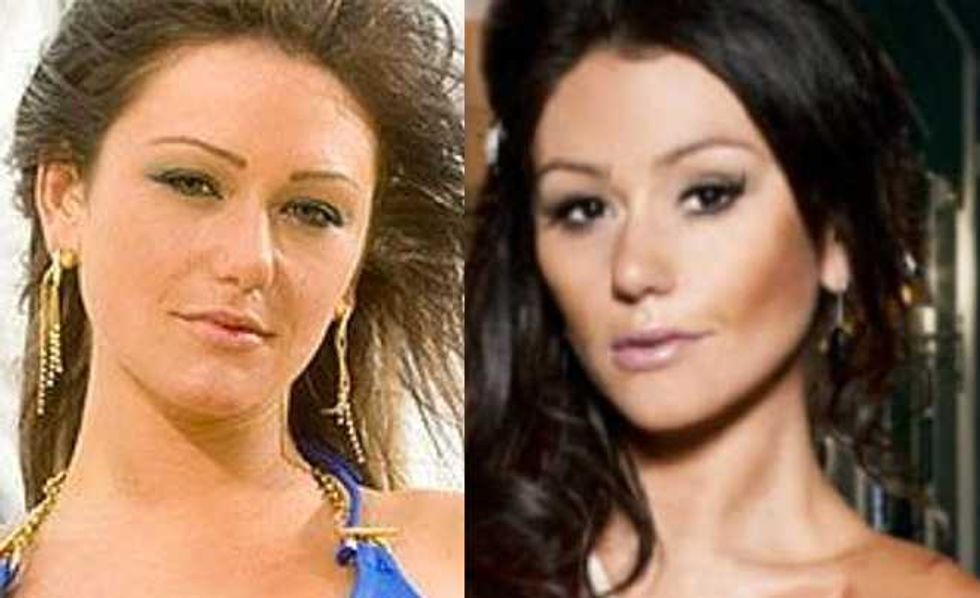 Blake Lively—Nose Job
There's no doubting that Mrs. Ryan Reynolds is a true beauty, but take a look at photos of when she was younger and you'll be convinced she's had a round of rhinoplasty.
She's never admitted to it, but lord nose it's pretty damn obvious.
How Real Are The Housewives? RHONJ Plastic Surgery Exegesis
What would Gossip Girl say? XOXO.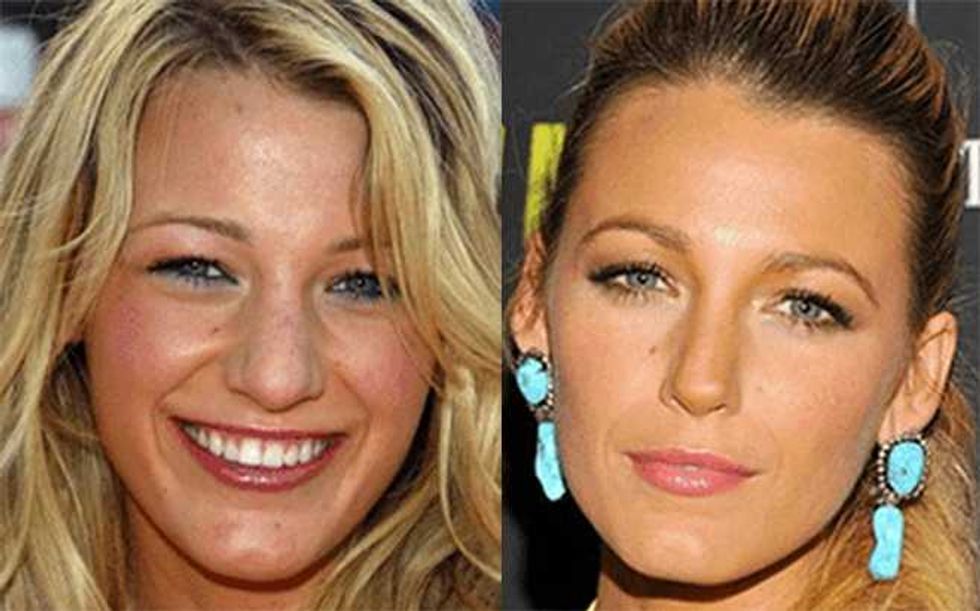 Iggy Azalea—Butt Implants
As Popdust previously reported, earlier this year, Iggy copped to undergoing a breast enlargement—she then 'fessed up to a nose job—but was that only to distract us from her suspiciously plumped up posterior?
While big butts are all the rage these days, that doesn't mean they pop up outta nowhere.
Whoever was behind this transformation should have butted the fuck out—the Iggster looked just fine as she was before she "got back."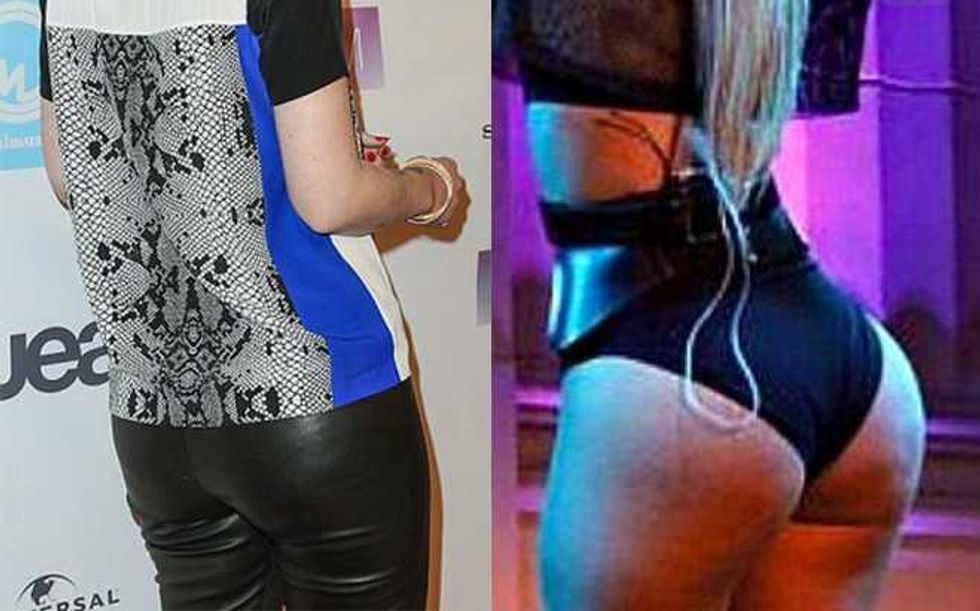 To see more suspicious celebrity transformations, check out Popdust's gallery below: