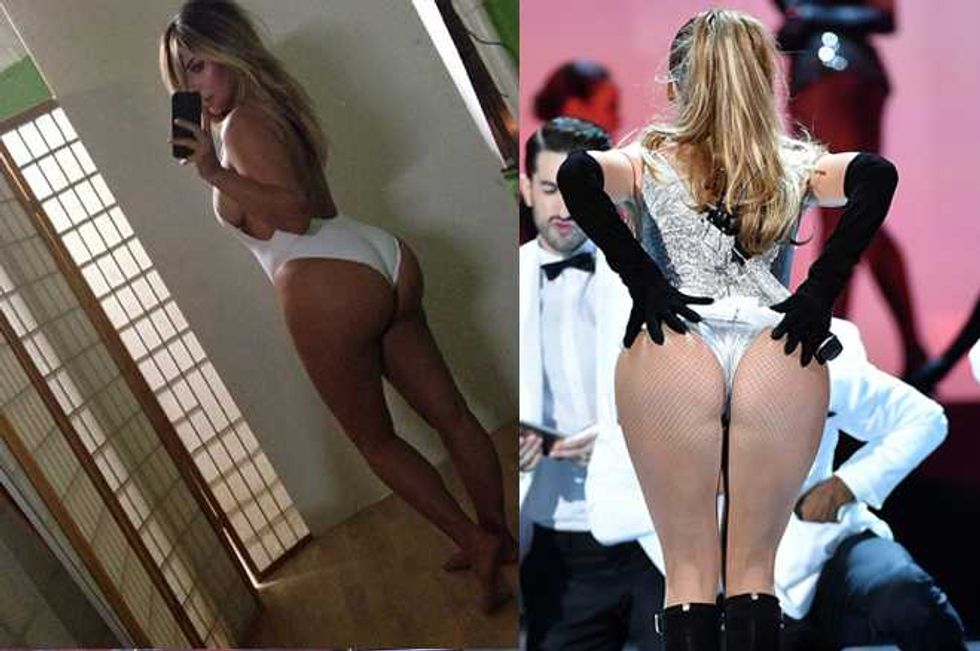 Sean "Diddy" Combs says no butt can ever compare to Jennifer Lopez's beautiful behind.
The rapper and JLo dated from 1991-2001, and remained good friends even after they broke up. According to Diddy, his ex-girlfriend's ass is untouchable.
"Oh my God. I'm so lucky to have that great woman in my history, she is one of the greatest I've ever seen," he told Access Hollywood Live. "Show them J, go girl! Go girl! I mean, it's great. It's a work of art. It's something that will go down in history, for real it will. But also her talent, her drive, her determination, she will never give up. She's a great friend of mine, always will be my friend, and I mean that thing is just incredible, man."
When Billy Bush asked if Kim Kardashian's derriere could compare, Diddy's answer was unequivocal.
"No way!" he said. "No way. No disrespect to Kanye [West] and Kim but that thing right there, that thing right there is something special."
Kanye-Diddy beatdown in 3..2..1..