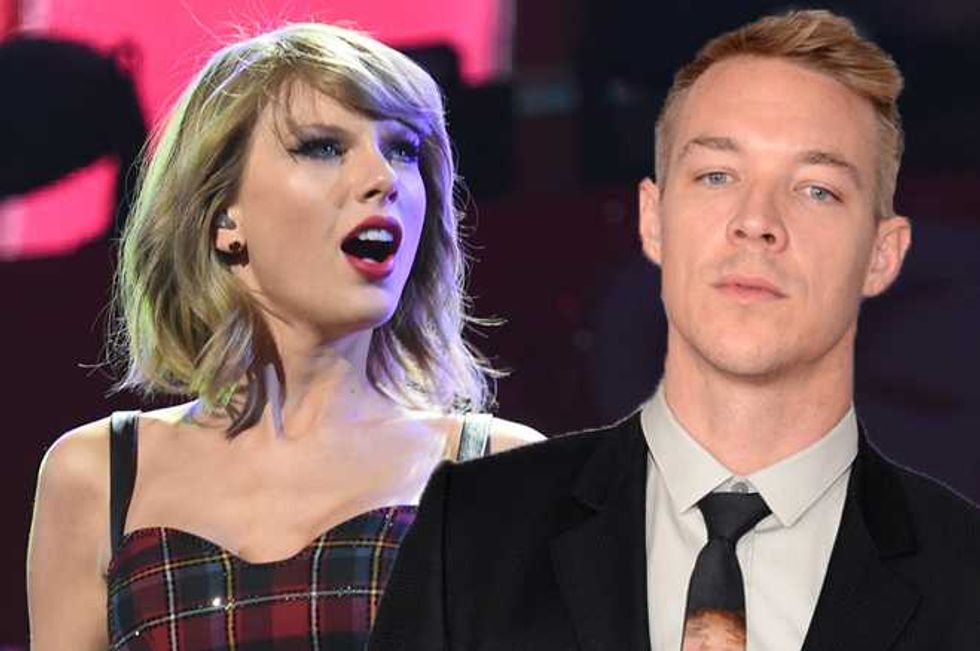 Diplo thinks Taylor Swift's fans are absolutely insane - and isn't afraid to say it.
In a new interview with GQ, the DJ comments on his previous feud with Taylor which started when he tweeted something nasty about her butt.
As Popdust previously reported, it wasn't long before Lorde weighed in and defended Tay, accusing Diplo of having a tiny penis, but the biggest backlash came from the Swifties:
"Taylor Swift is very strategic with her friends and enemies. And I know lots of secrets. I can't divulge, but I know a lot of stuff about her. And I'm scared. I'm scared for my life," said Diplo, adding that Swifties are "really crazy".

"They threatened to murder me and stuff. It's really bizarre, and disgusting. They're the worst people in the world. And I'm a pretty big fan, but they're like 'I wish your kids had Down syndrome.' They're so evil. I dissed Lady Gaga before, and the gays were never even this mean. They're funny. These people are like mean-spirited, evil human beings. I'm not a politician. I shouldn't have to be under the microscope for people like that?"
I don't know if the Little Monsters are just "funny"... they can get quite brutal and take their fandom very seriously too! Diplo, you might have just pissed everyone off all over again... and Swifties, behave yourselves!
Meanwhile, check out Popdust's gallery of all the people Taylor Swift has been accused of "feuding"with: