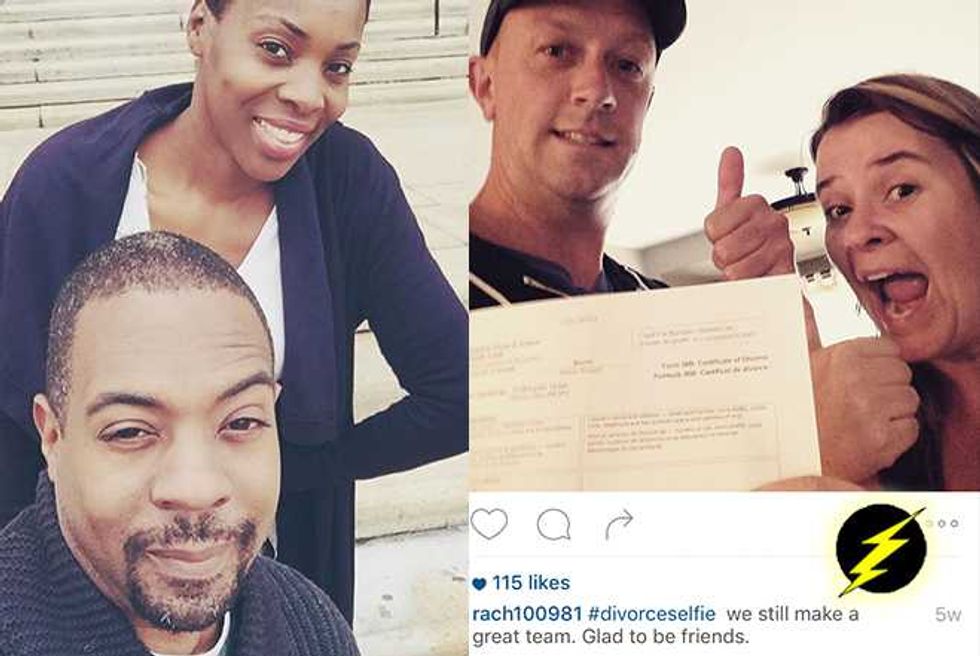 Why do we still get surprised? Of course taking selfies of you and your freshly divorced partner is the new trend.
Why wouldn't that be your first thought when you leave the courthouse with the ink barely dry on your divorce papers?  You can post a positive message about staying friends and co-parenting with underlying digs about #freedom.
Adele Lets Ex Know She's Over Breakup With Yet Another Breakup Song
Now this has sparked a bit of controversy too, as some people think that divorce is a very serious and private matter, something that shouldn't be celebrated in front of millions of people. Others, however, are commending the couples with their #divorceselfie hashtags for being so amicable in situation that is usually highly charged and toxic.
50 Of The Best Break Up Songs Of All Time
What do you guys think? Would you ever do such a thing? Well take a look at the gallery below at a sample of the couples that did #divorceselfie.