OK, DNCE-rs, it's time to lose your freaking minds. The funky band's debut project, titled the Swaay EP, is set to drop everywhere next Friday (Oct. 23). If you're hoping to eat some Cake by the Ocean before then, the Joe Jonas-helmed group will release their first-ever music video this Friday. Earlier today, in conjunction with the EP reveal, DNCE teased what fans can expect of the clip (below):
FIRST LOOK FOR OUR "CAKE BY THE OCEAN" MUSIC VIDEO. A LIL MESSY. 🍰🌊 https://t.co/7jiQwt5IaP

— DNCE (@DNCE) October 13, 2015
DNCE—also featuring Jack Lawless, Cole Whittle, and JinJoo Lee—is expected to appear on the Good Morning America stage to perform the soon-to-smash Cake track on EP day.
Also, witness the cover art: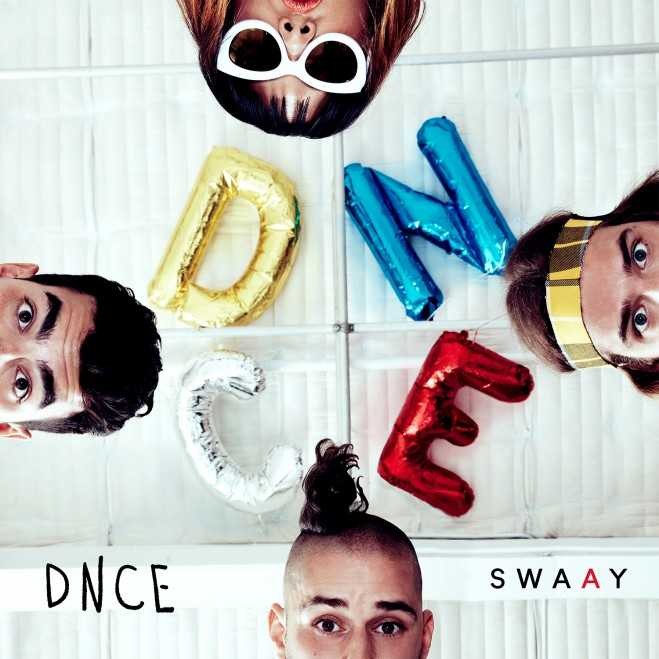 Upcoming tour dates are as follows:
CMJ Dates:
10/15 New York, NY Webster Hall (Neon Gold x NYLON)
10/16 New York, NY Bowery Ballroom (Official CMJ Showcase)
2015 JINGLE BALL DATES:
12/1 – Dallas, TX – KHKS Jingle Ball
12/3 – San Francisco, CA – KYLD Jingle Ball
12/4 – Los Angeles, CA - KIIS Jingle Ball
12/7 – Minneapolis, MN - KDWB Jingle Ball
12/11 - New York - Z100 Jingle Ball
12/16 – Chicago – WKSC Jingle Ball
12/17 – Atlanta, GA - WWPW
12/18 – Miami, FL - WHYI Jingle Ball
12/19 – Tampa, FL - WFLZ Jingle Ball
Stay tuned for DNCE updates. Be sure to follow @Popdust and @JasonTheScott on Twitter!