House hunting is never easy for students.
It's even harder when the house you do find is trying to eat you. This is the premise of this week's episode of Doctor Who, titled Knock Knock. David Suchet (known to the wider world as Hercule Poirot) guests as the sinister landlord of said house. Bill and her fellow student friends move in, but the Doctor quickly realizes something is up that a call to the housing authority won't fix…
As you may have guessed, this is a haunted house episode with a sci-fi twist. We get creepy monsters, some fun Scooby-Doo moments, suspense, creepy-crawlies… even a little Cronenberg body horror. Suchet is an enjoyable villain, and delivers the performance you'd expect of him. Bill's multi-ethnic confab of house-mates are a pleasant crowd as well, lending moments of levity, and allowing for a little character development for Bill. The story's eventual reveal is touching, and feels appropriate to the build-up. All-in-all, this is a well-rounded, straightforward story, made with excellent ingredients. Possibly my favorite of the series so far.
Peter Capaldi and Pearl Mackie's chemistry remains a highlight. Their back and forth is easy and effortless, and I keep having to remind myself that Bill hasn't been around all that long. She feels like such a familiar presence. By contrast, it felt like Clara Oswald hadn't really 'arrived' as a companion until her final series.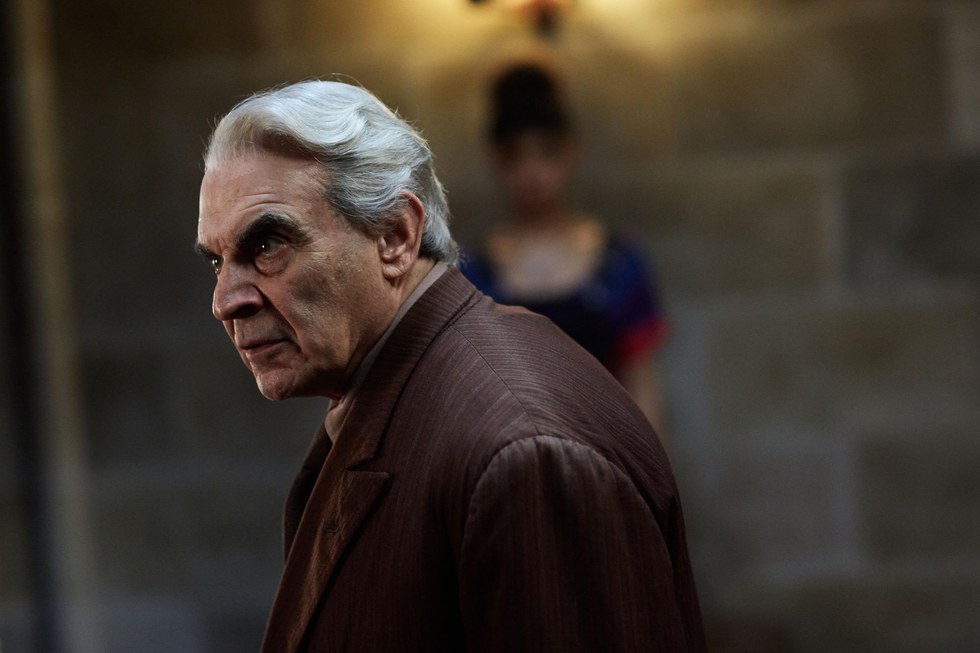 David Suchet as 'The Landlord'
Notable in the Doctor-Companion interaction this week was the return of the G-Word… grandfather. Bill tells her friends that she is his granddaughter and so refers to him in kind. The only other person to ever do this was the Doctor's granddaughter Susan, played by Carole Ann Ford. She was left the TARDIS to start a new life on Earth in the 22nd Century, back in 1964. We last saw her in a photograph on the Doctor's study desk just a few short episodes ago… planting and payoff, perhaps?
Doctor Who seems to be on something of a winning streak at the moment. Never has a Stephen Moffat series felt this much like a Russell T. Davies series. As I've mentioned many times before, Moffat has historically produced standout episodes, but inconsistent series. So far, series ten has been the opposite of that. We haven't had a mold-breaking episode yet, but every single story has been well above average, and instantly re-watchable. It's a welcome trend, and I can't wait to see what comes next. Which definitely has something to do with a space-station, and might have something to do with the piano playing creature in the Doctor's vault…