Top Stories
Will he ever get over his crush on his daughter?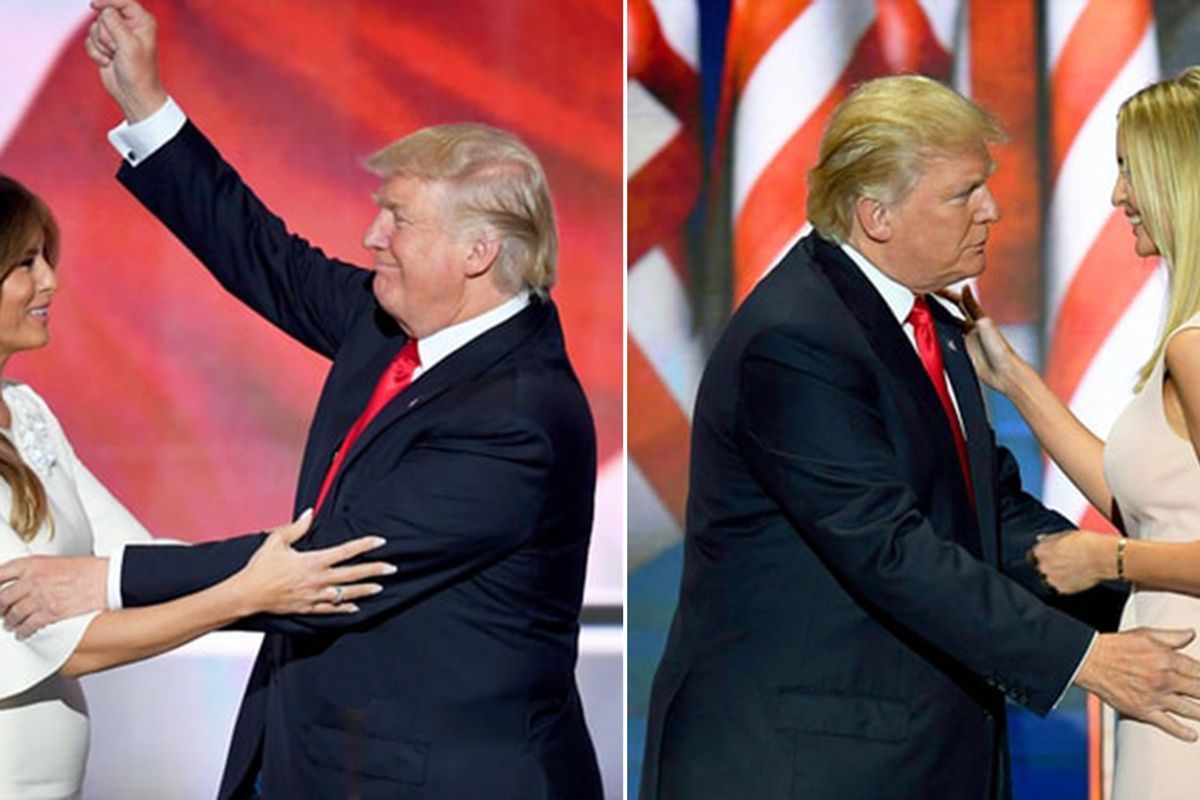 People are wondering if Donald Trump loves his daughter Ivanka just a little too much after observing their body language at the Republican National Convention.
Comparing Donald's physical responses to his wife Melania versus his daughter, one can't help but wonder if he knows which one is his missus.
Joining Melania on stage at the convention, Donald keeps her at arms length, literally.
Joining Ivanka onstage, he rests his hands on her hips, in a gesture of easy intimacy that many Twitter users fervently wish they could un-see.
Sure, we have all been creeped out by Trump's public comments about his daughter's hotness. But we tried to believe he'd moved on.
Now that he's found a hot wife to brag about, we figured his crush on his daughter was a thing of the past.
But no. Far from it.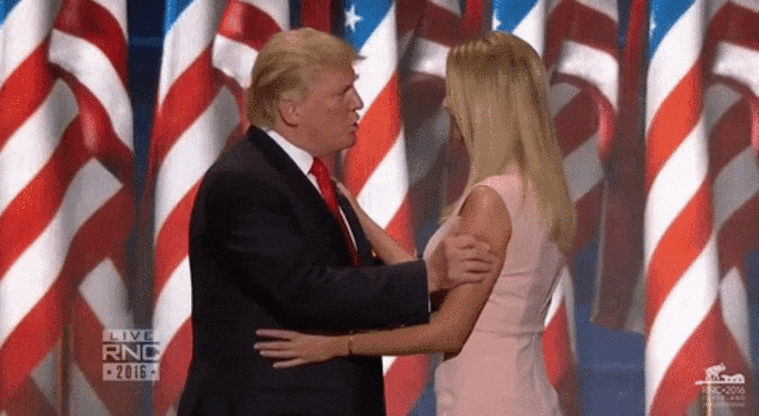 Does Donald love Ivanka just a little too much: The pat-down
Donald clearly can't get enough of Ivanka, and from the look on Melania's face on the final day of the convention, it has not gone unnoticed by Mrs. Trump.
Melania watched Ivanka's and Donald's speeches with a stony expression that verged on a scowl. How can she compete with Donald's favorite child and most trusted adviser? How dare Ivanka steal the show?
According to a profile on Politico, the mutual adoration between father and daughter has placed Ivanka is a unique position in his life and presidential campaign. She has a growing influence in his decision-making process, and she shares his entrepreneurial drive and savvy.
---
Read More About The Trumps

GQ Writer Who Profiled Melania Trump Attacked by Neo-Nazi Trump Supporters

---
She is said by insiders to be Trump's best asset: Her polish makes up for his crudeness. She knows how to use her femininity to achieve her goals, just as he knows how to use his aggression.
They are a match made in heaven. If only they could dump Melania. Oops, sorry, I meant to say, if only she could still sit in his lap and hang on his arm like a teen prom queen! They seem to accept that certain things are inappropriate, but sometimes - like on the convention stage - they forget.

From Your Site Articles
Related Articles Around the Web