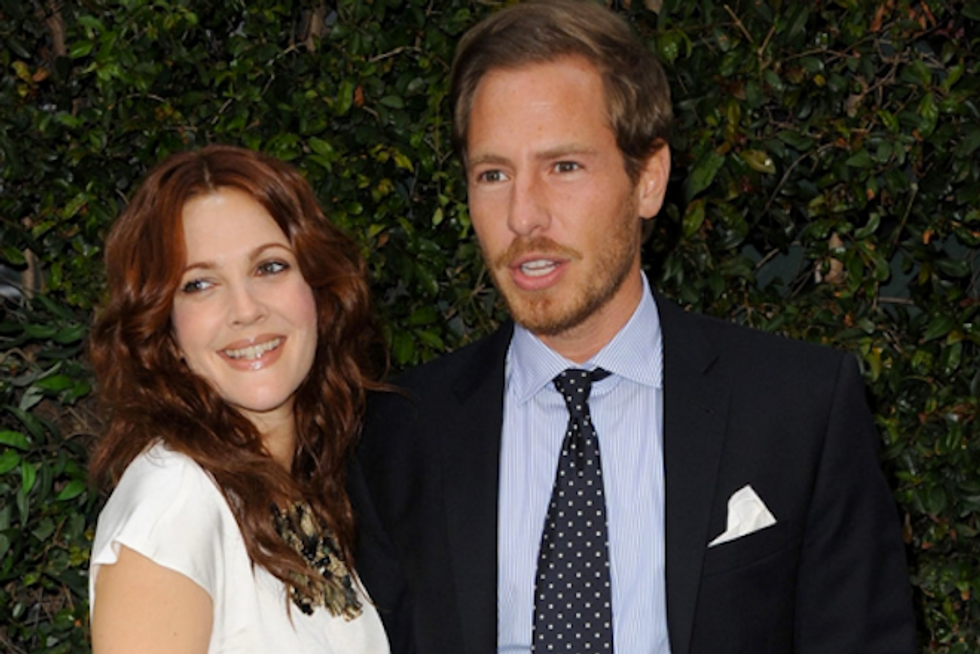 Drew Barrymore may be one of the biggest movie stars around, and yet we've somehow managed to go without knowing just how spectacularly cute her daughters were until this instant.
The "Blended" star shared a photo to Twitter with her two munchkins, Olive and Frankie, wearing a "Game of Thrones" themed shirt that says "Mother of Dragons." Look more like angels to us...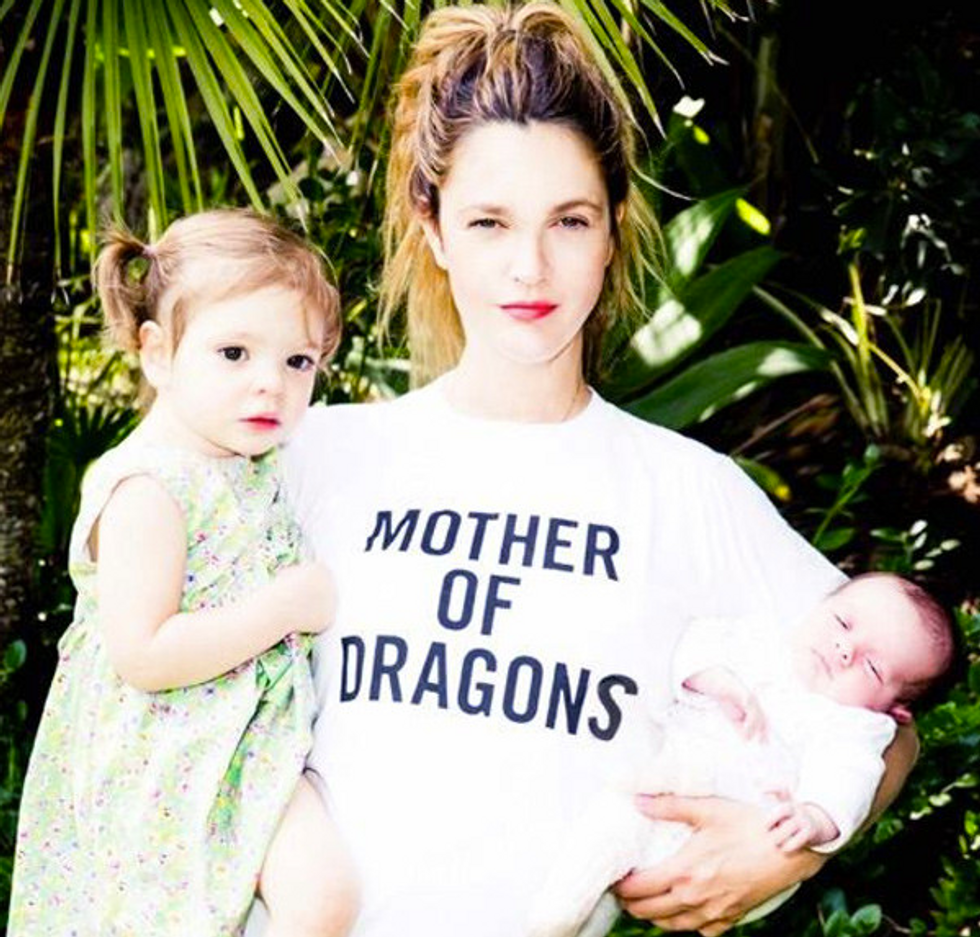 Drew and her hubby, art director Will Kopelman, must have some seriously good genes. Don't stop there!