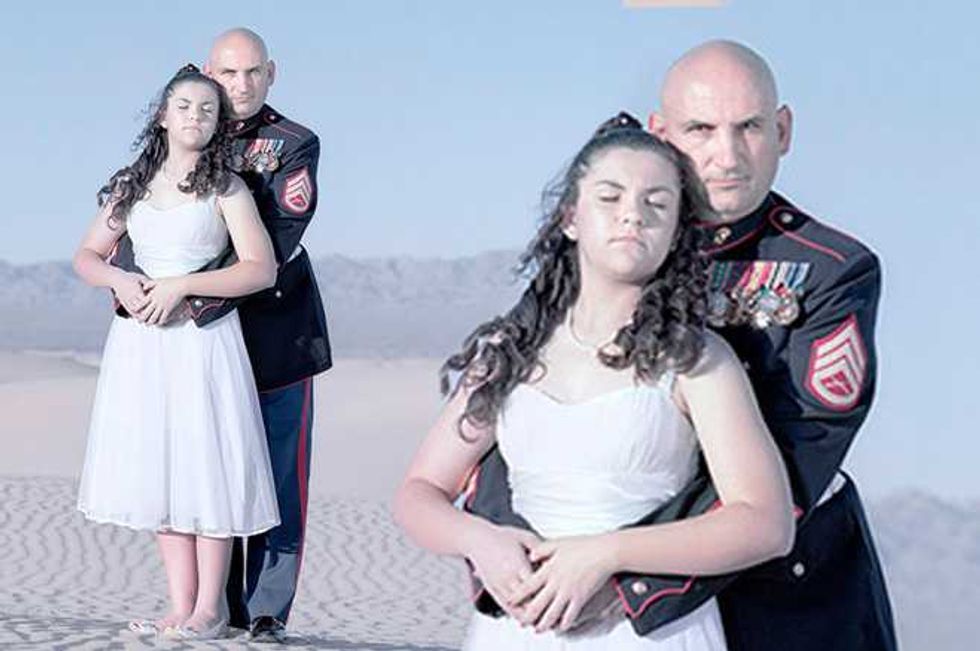 At a 'Choose Purity' event in North Las Vegas over the weekend, co-sponsored by Metro Police, 135 parents and children watched a dramatic presentation equating sex with prostitution and death.
Officer Regina Coward, president of the Nevada Black Police Association, was recruited by the Victory Outreach Church to help with their event promoting abstinence. When girls don't wait until marriage to have sex, Officer Coward believes, there are four outcomes: sexual assault, gangs, drugs and prostitution.
The audience watched gruesome images of the consequences of hard drugs, including lost limbs and gnawed off faces. Two girls, portrayed victims of sex and diet pills, both rolled away in body bags on gurneys.
According to the press release for the event, it was an opportunity for Metro to address an issue it usually doesn't tackle: teen pregnancy.
However, research out of the Johns Hopkins Bloomberg School of Public Health has shown that teens who take virginity pledges are just as likely to have sex as teens who don't promise to wait, but they are less likely to practice safe sex.
'Purity Balls' have always been culturally divisive, as is a new book on the phenomenon by photographer David Magnussun called 'Purity.' Its portraits of fathers and daughters can be viewed as either beautiful or deeply troubling.
The discussion can only get more heated as the subject is more widely reported.