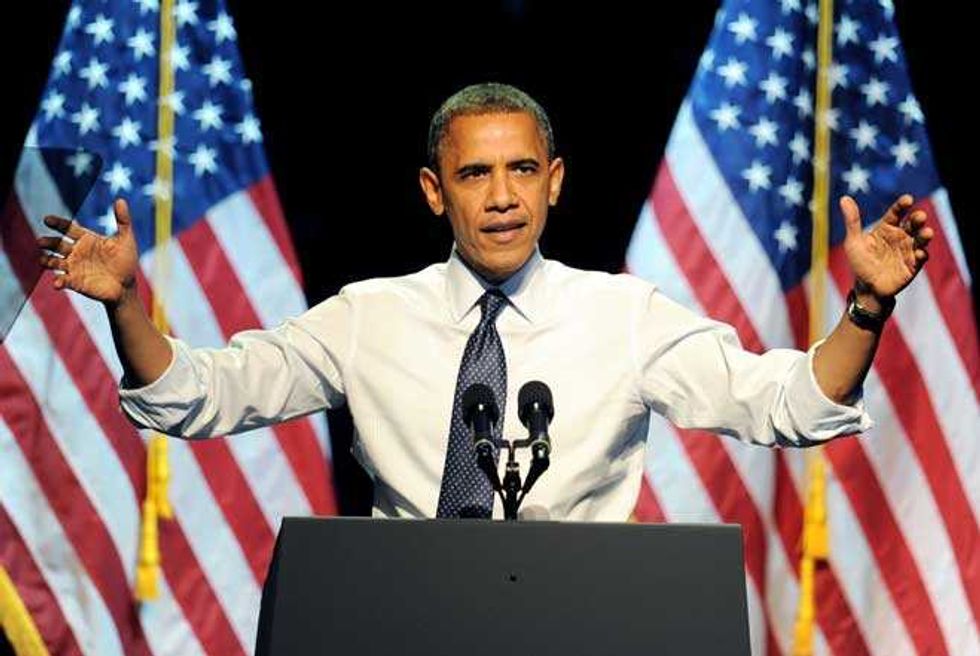 One of the hottest topics in pop music over the last few weeks has been the reported feud between Nicki Minaj and Mariah Carey on the set of American Idol—you know, the one where Nicki called Mariah "your fucking highness" and maybe said she'd shoot her if she had a gun and didn't actually bring up Glitter but probably wished she had. Seemingly everyone has been sounding off about the feud, and now you can add the leader of the free world (for at least another few weeks) to that list, as Pres. Obama was asked about the feud by Miami station Y100's Michael Yo. The first husband responded:
F--- that stupid hoe if she thinks she can step to Nicki. THREE LETTERS: CMB.
NAHHHHHHH he didn't actually say that. Instead, Obama offered a predictably diplomatic (#nocam'ron) answer:
I think that they are going to be able to sort it out, I am confident...I'm all about bringing people together, working for the same cause. I think both outstanding artists are going to be able to make sure that they're moving forward and not going backwards.
The President also commented that Mariah had "done some events for us," and that he'd yet to meet Nicki personally, but he's "got her on [his] iPod." Typical Pres, bartering peace agreements while keeping up with pop culture current events. Would love to get our hands on that iPod though—think it's one of those old school ones with the spinny wheel and the early Mac font? Is there a lot of Jet on there?