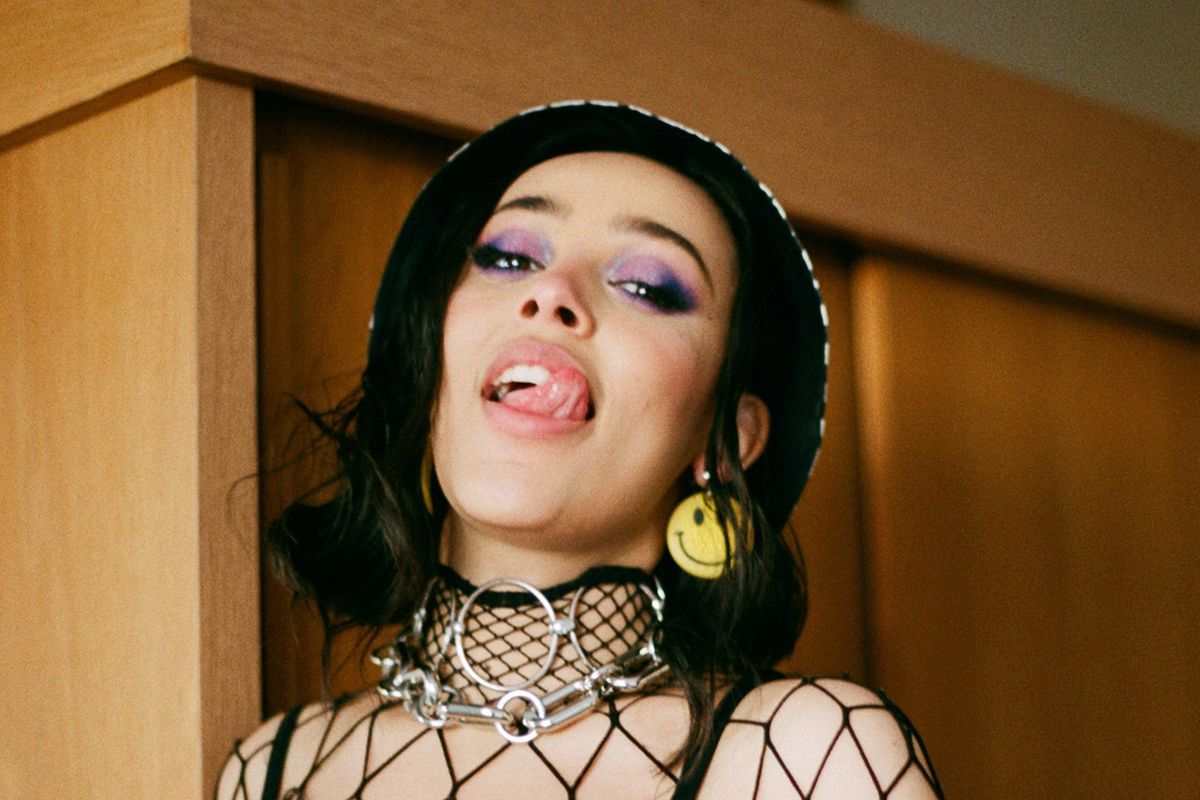 Today Nicki Minaj's remix of Doja Cat's "Say So" went #1 on Billboard's Hot 100.
The song is incredibly catchy, and certainly Minaj's sometimes violently devoted fanbase, The Barbz, played a role in getting the song to #1.
---
Doja Cat - Say So ft. Nicki Minaj www.youtube.com
It's both Nicki and Doja's first time in first place, and fans everywhere are celebrating. Plus, Megan Thee Stallion and Nicki Minaj's "Savage" is in second place on the charts, meaning that four black women are truly ruling music right now.

Some people aren't celebrating, though. Back at the beginning of April, Doja Cat promised the world that she was going to show her breasts on Instagram Live if her song "Say So" went #1. Some of her fans took this literally and obsessively streamed the song. Today, the song shot to the top, and fans expectantly looked to Doja. Even Nicki Minaj tweeted, "Love you Doja Cat thanks for thinking of me for this moment. What time r u showing ur boobs?"
On the livestream, Doja Cat admitted that she wasn't about to show her boobs, calling the statement a "sarcastic joke." It was not a joke to some men, it seems. Those men, of course, are enraged. Sadly, it seems that Doja Cat's prank is heavily triggering some of the Internet's ranks. Some of them are being sarcastic, but it seems that many of them are genuinely hurt and disappointed—not only at Doja but at all women.
NEVER LISTENING TO DOJA CAT AGAIN

— SHREK KNOWS RAP (@SHREK KNOWS RAP) 1589228263.0
Doja cat is a liar and a deceiver. A manipulator and a mental abuser. Her lies shall go on no longer. Her deliberat… https://t.co/vCit38Ixsf

— Yumi (@Yumi) 1589228557.0
Crazy how as soon as doja cat interacts with Nicki Minaj she turned into a fraud. Shit contagious

— YourRAGE First Account (@YourRAGE First Account) 1589230356.0
Doja cat not showing her tits despite her song going number one further reinforcing the women are liars stereotype? https://t.co/51yStk093C

— BeegYoshi🗣💯 (@BeegYoshi🗣💯) 1589233049.0
We express our sympathy here at Popdust for anyone feeling abandoned or triggered, and particularly for anyone having flare-ups of their mommy issues. (All this the day after Mother's Day, no less!) It's really okay to feel upset, and we'd like to remind you that the Internet offers many courses on healing your mother wound. We also remind you that the Internet offers many entertaining images for free, and we request that you do not channel this into increased violence against women.
That said, in all seriousness, men, it's okay to be upset. Feel your feelings. Still, Doja Cat has clearly won this game (though perhaps she could be more careful with her jokes, knowing how power she has over the masses). Of course, there's nothing wrong with showing or not showing your boobs online, and more importantly, the song is a certified bop, so we're popping a figurative bottle of champagne for Doja and Nicki and streaming "Say So."