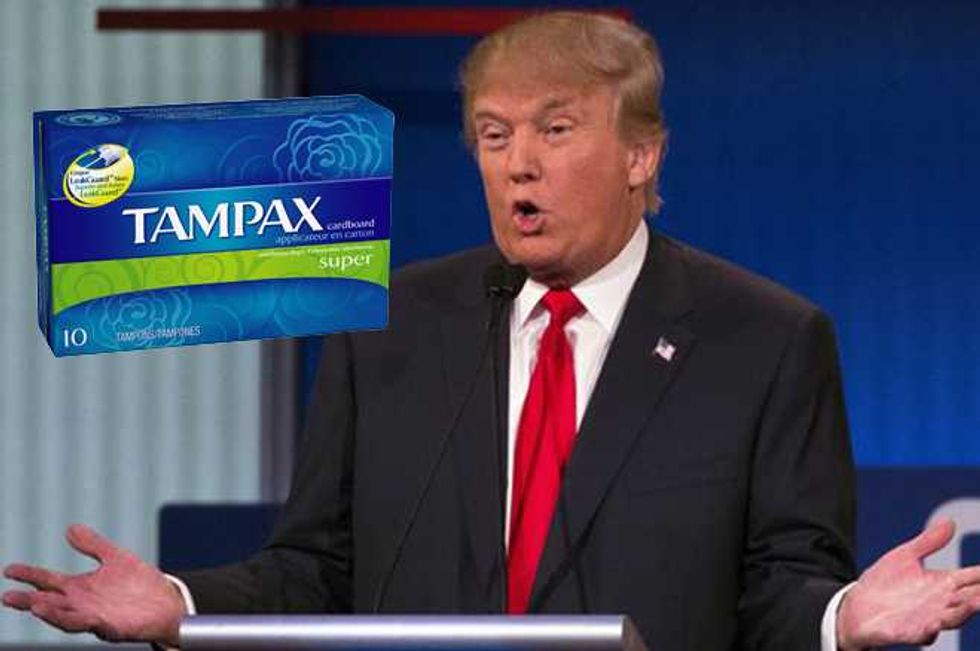 In a stunning new low for Presidential aspirant Donald Trump, he lashed out at Fox news reporter Megyn Kelly by invoking her menstrual period.
Speaking to CNN's Don Lemon, Trump tried to belittle Kelly's tough stance during the Thursday night Republican debate by attacking her on several fronts.
Donald Trump Butt Plug Is Everything… Just…. Everything
Accusing Kelly of being unprofessional and overrated, Trump went on to complain about Kelly's demeanor:
...she gets out and she starts asking me all sorts of ridiculous questions. You could see there was blood coming out of her eyes, blood coming out of her wherever... you could see she was off-base.
Well people, this attitude is not just Trumpian in its rudeness and misogyny, but even worse, it is wildly immature. Let's imagine him trying to negotiate a deal with Angela Merkel:
What's wrong fatty, you on the rag?
No. Let's not imagine The Donald being President. First, he needs to get over his fear of menstruation.