Top Stories
'Tis the season to do good deeds while sticking it to the man.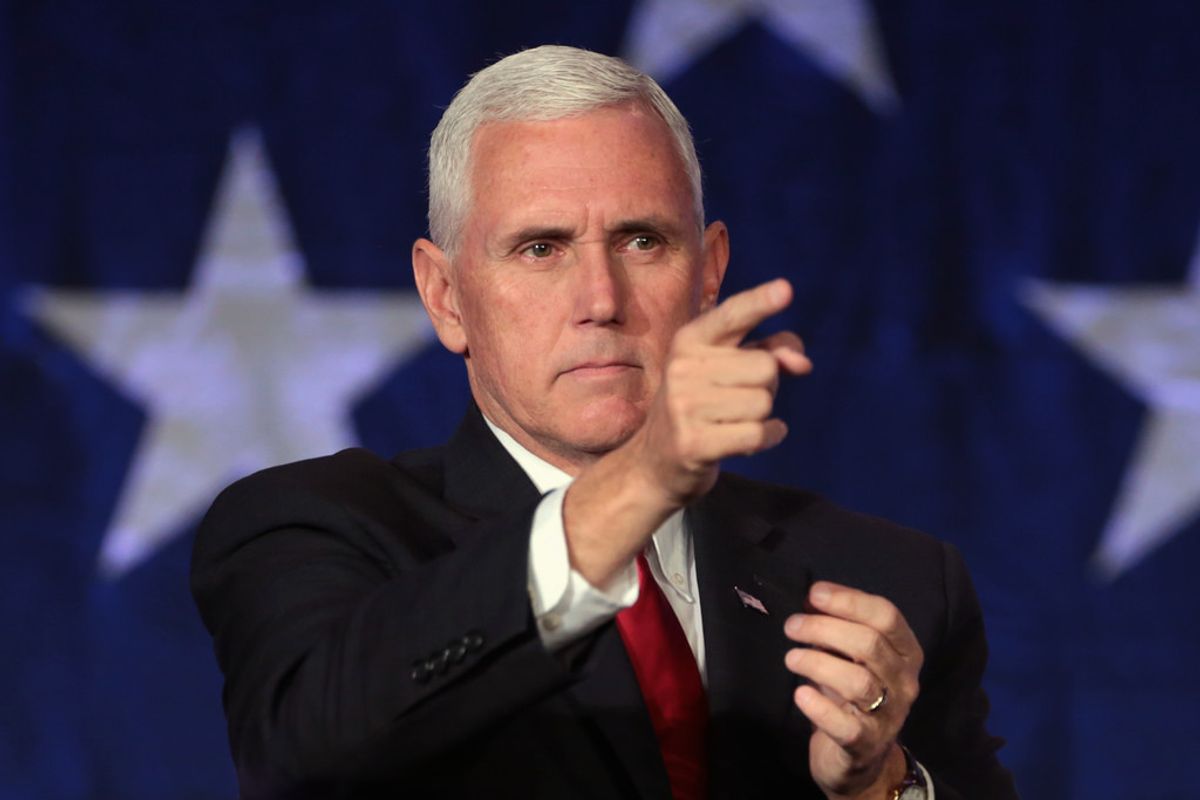 As of now, over 50,000 donations in support of women's health and reproductive freedom have been made to Planned Parenthood in "honor" of VP-elect Mike Pence, in response to Pence's history of legislatively attacking women's rights and health. With PP under threat from the incoming administration, it's fantastic that activists are working to counteract Pence's total ignorance by financially supporting the organization. If you haven't made a donation to PP yet and are able to, do it! Make your donation "in honor of" Mike Pence and you can have a certificate sent to his office. If you've already donated to PP and you're looking for other ways you can stand up to Pence's bigoted threats, here are some other worthy organizations who can really use your support right now.
Pence has advocated for conversion therapy for LGBTQ teens, the method of which is generally to make already vulnerable youth hate themselves for their gender identity or sexuality. As a result, the rates of depression and suicidal ideation are 5.9 and 8.9 times higher, respectively, among people who have gone through conversion programs than the general population. The Trevor Project is a 24-hour hotline for LGBTQ youth in crisis, particularly with the goal of reducing suicide among queer youth who have internalized hateful cultural messaging either from conversion therapy or the world at large. Put your money towards helping an organization that wants to help those whom Pence is putting at risk.
ACT UP and other HIV/AIDS prevention and treatment organizations
Through policy choices as governor of Indiana, Pence caused the greatest HIV outbreak in the state's history by defunding clinics (including Planned Parenthood outlets) that made it difficult if not impossible for people to get tested, and then by waiting months into the outbreak to allow needle exchange programs. Donate to Act Up, which has a long history of offering clean syringes to IV drug users even when it was illegal to do so in New York. Better yet, if you live in a more rural area, seek out local programs organizing needle exchanges and donate your time or money.
In the name of "religious freedom," Pence signed legislation in Indiana that made it legal to discriminate against LGBTQ employees in the workplace. The American Civil Liberties Union has committed themselves to fighting this kind of discrimination, and has actively sworn to challenge any action from the executive office that defies constitutional values of equality. Supporting the ACLU means supporting future cases they may need to raise in the face of GOP challenges to LGBTQ, immigrant, Muslim, and women's rights to safety in the US.
These are only a few—in essence, supporting any charity or activist group that defends women, people of color, Muslims, LGBTQ people, and other vulnerable groups is a definitive and effective way of working against the bigotry and retrogression that the Trump/Pence administration has sworn to introduce. The Transgender Law Center, for example, is going to be another instrumental force in affecting policy, and here are some more LGBTQ-focused nonprofits.
For everyone, but especially for those living outside of NYC or any metropolitan area, look for local organizations you can support, or start your own initiatives. Does your community have a large population of IV drug users but nowhere for drug users to get clean needles? Work with a community health group to start one. Ask your local public schools, if they don't already, to improve sex ed curriculums and make condoms available at school health centers. Look for areas that need attention in your community or nationally and send your time and dollars there. Then, if you have another moment, write Mike Pence a nice note letting him know that his actions inspired yours. His address, until January 20th, is: 4600 N Meridian St, Indianapolis, IN 46208.