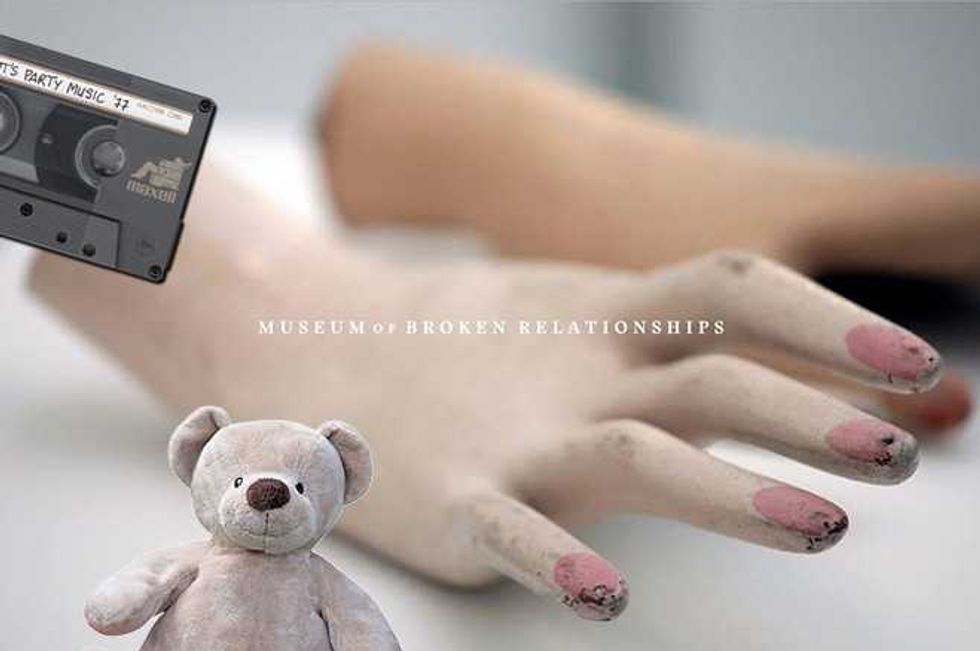 Finally, there's a place for those mementos of your break-up: Those stupid mixtapes, cheap trinkets, and last-minute Valentines can go straight to the Museum  of Broken Relationships.
A permanent outpost of the museum, which started as a traveling exhibition in 2006, is set to open on Hollywood Boulevard in May.
The Museum of Broken Relationships revolves around the concept of failed relationships and their ruins. The museum offers a chance to overcome an emotional collapse through creation: by contributing to the permanent collection.
Anyone can donate the relics of their broken relationship, and the exhibits are anonymous, although the museum does ask you to sign a consent form.
Just think - that crap he or she left you to deal with can be Art!
Here's a photo of an exhibit from 2006 called Set of Seven Bras.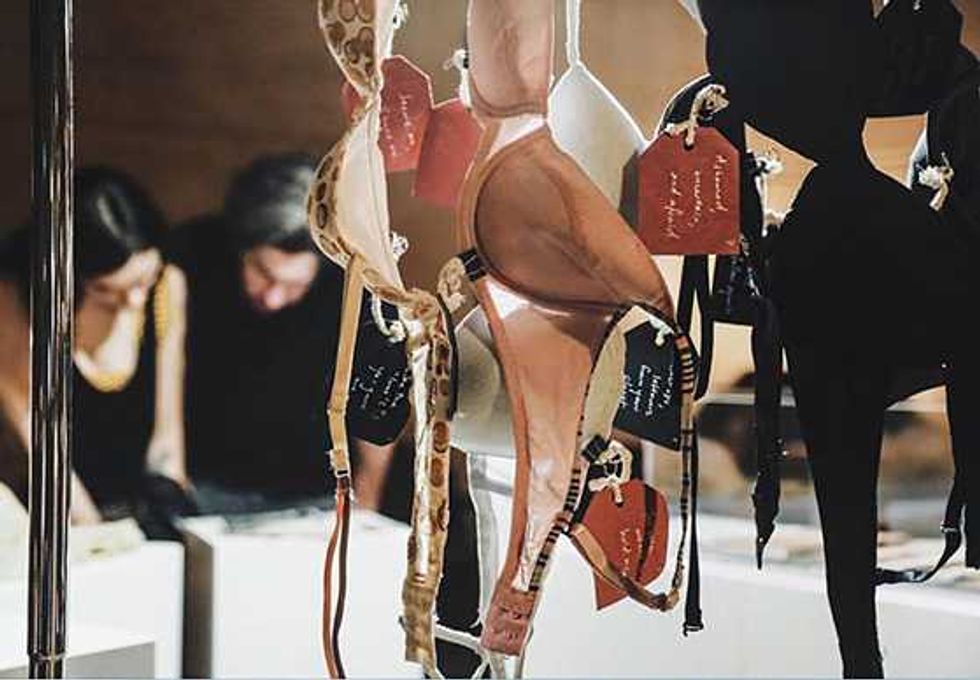 Each exhibit is showcased with its title, the duration/dates of the relationship, city/country of origin and the accompanying story. Their are no restrictions on what you donate, according to the museum website:
The choice and content of the donation are entirely up to you. In case the donation is an extremely fragile, large or valuable item (like a moped or a concert piano), you can share all your doubts and queries with us via e-mail and we will try to come up with a solution.
Sounds good, right?  Maybe it's a good way to get rid of that shitty piano he or she left behind, if you can get the museum to spring for shipping.
Now, what about the 'story' that will accompany each exhibit?
The story [is] your own creation, your personal confession, the display caption accompanying the object you are entrusting us with. Be frank, withdrawn, furious, imaginative, witty or sad. Through your story you create the museum display – it is your stage. There are no restrictions regarding the style or the length of your text (it can be a single sentence, but we don't recommend texts longer than a few standard pages). Since it is our duty to provide anonymity, the story must not contain full names or personal data of a third party or your own. Also, it must not be offensive or discriminatory on personal, sexual, racial, religious, national or ethnic grounds.
The museum accepts all donations (except for those deemed to be offensive or discriminatory on the grounds described above) and all will be exhibited with the original story, unexpurgated.
Remember Eternal Sunshine of the Spotless Mind? It's a little like that, but instead of evacuating memories from our wounded psyches, we can rid ourselves of those painful physical reminders. It's a start, anyway.
Contact the Museum of Broken Relationships at museum@brokenships.la