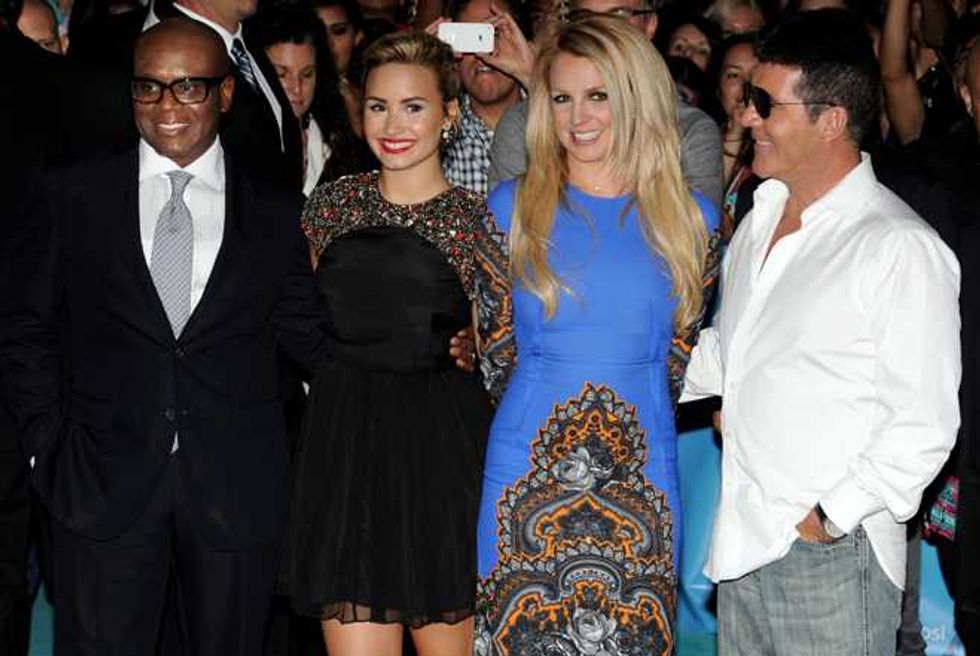 We haven't even crowned a winner on this season of The X Factor, nor witnessed One Direction coming home to perform for their Uncle Si, and yet Britney Spears is already being asked about her plans for next year. We understand X Factor was recently renewed for a third season, but this is as annoying as those people who try to lock down your summer weekends post-Memorial Day—we know you feel us, Samantha Jones.
Before badgering Brit with questions about her plans for 2013, why not let her pontificate about the wonders of telling people they suck on national television? "It's a lot of fun, you know it's different than anything I've ever done before but it's a lot of fun, and we get to sit back and be entertained and it's wonderful," she explained. And just as her crack team of handlers was preparing to whisk her off the red carpet, one brave journalists mustered the loaded question: will she be returning to the reality competition show for a second year, and likely, a fair amount of boos and tricky pop star pronunciations? "Yes, I definitely will," Britney replied confidently, if not certainly.
We've been through this too many times to feel secure in accepting that Britney's response definitely locks her down for another season—there are vague interviews about her children to be given and new material to promote. But we can say that we're excited to uncover new Britney emotions if it proves to be true.