Frontpage Popular News
Can anything justify bringing the dark universe of Watchmen into the DC fold?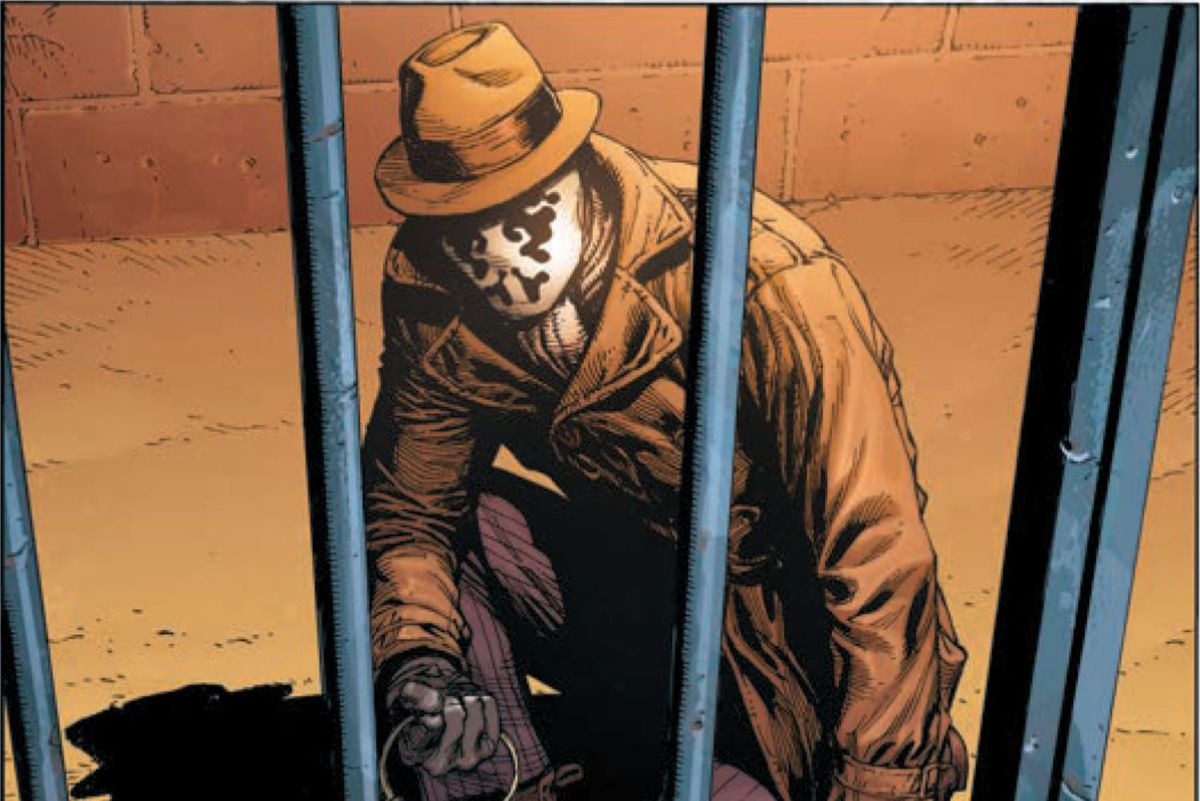 Courtesy DC Comics
Can anything justify bringing the dark universe of Watchmen into the world of DC?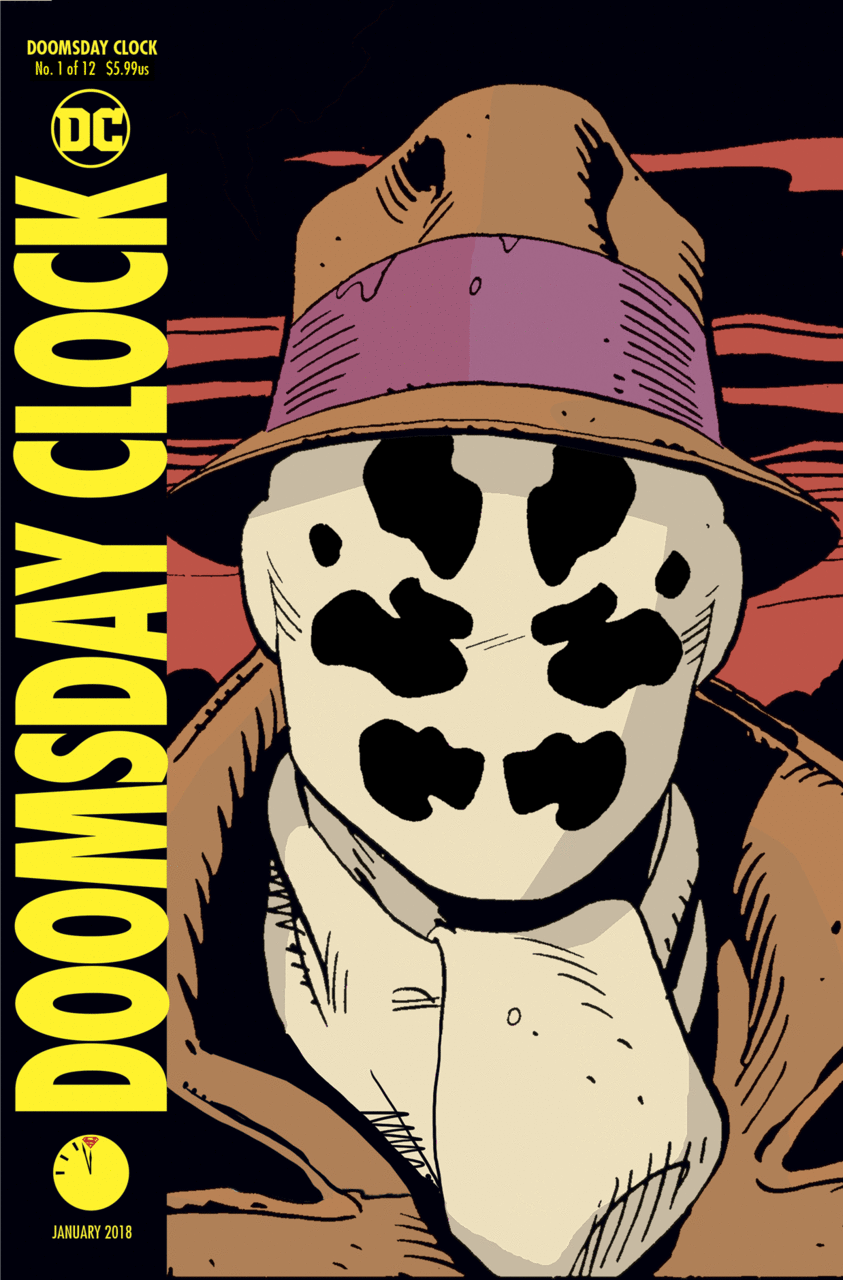 Rorschach is back, baby. Courtesy DC Comics
Based on its premise alone, the sequel to Watchmen, Doomsday Clock, raises a lot of red flags: It will resurrect a long-dead character, it will tie a grittier, more hopeless universe to the glossy world of Superman and Wonderwoman and perhaps worst of all, it will take a work that the original team never wanted to continue and move forward without them. But… that doesn't mean you shouldn't be anything less than totally amped for Doomsday Clock #1, which is set to go on sale Wednesday.
Within the first few pages of DC's officially sanctioned sequel, written by DC comics president Geoff Johns, the ever-curmudgeonly Rorschach is resurrected. His notorious journal from the ending sequence of Watchmen has not only been published, but has caused a rift between the world powers so large that it makes the Cold War turn red hot. Basically, the world has become exactly what Rorschach thought it would: a violent nightmare full of selfish, stupid people. But, ironically enough, the story of Doomsday Clock is one of hope and the immense value of optimism in the face of sure doom.
Rorschach is joined by other returnees from the original Watchmen squad (we'll save you the specifics to dodge spoilers here) and some new, truly inspired, cast members. Despite its dark premise, Doomsday Clock #1 is not without comic relief or moments of triumph. After all, we are talking about a comic existing in the DC Universe.
HOW DID THIS CROSSOVER EVEN HAPPEN?
If you're not a dedicated acolyte of the DC Wikia and didn't follow the largely reviled "New 52" era of DC comics, you're probably not aware that 2016's revitalization of the DC comic book universe, "DC Rebirth," essentially pinned most of the stuff that people hated about new DC comics on a mysterious version of Watchmen's own Dr. Manhattan.
At the end of the New 52 era, it was revealed that Dr. Manhattan had basically been responsible for the unraveling of the entire DC multiverse. He ripped a decade out the primary timeline, setting everyone back and erasing vital connections between heroes (much to the chagrin of fans). He personally destroyed some more obscure heroes like Reverse-Flash and Pandora. He also created the supervillain Mr. Oz and essentially programmed him to threaten the people of Earth in order to corrupt Superman. The occasionally ambivalent, but mostly pure Dr. Manhattan we knew and loved is now a thing of the past, but, at the end of a brutal era for DC, it may have been their only viable out.
Now, with the Watchmen-verse tied into the main DC reality, we'll see just how the dark saviors of Moore and Gibbons' Earth will work in tandem with the Man of Steel and other mainstays to undo the disastrous work of Ozymandias and Dr. M.
WHAT DOES THIS MEAN FOR TV/MOVIE WATCHERS?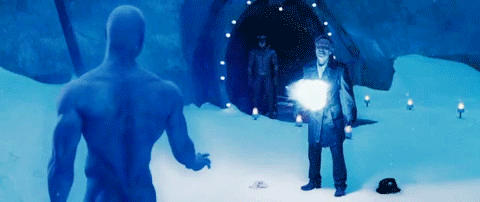 Courtesy Warner Bros. Pictures
This crossover could spell an interesting fate for the DC cinematic universe or at least their burgeoning TV arm, as a renewed interest in Watchmen means the potential for a reboot feature film or live-action series is significantly higher.
---
POP⚡ DUST | Read More…

Popdust Presents | Cody Simpson and The Tide
#WomenCrushWednesday | Yasmine Hamdan Interview
ROLE PLAYGROUND | Does Save the Light pack the punch as it's predecessor?