MUSIC
We talk to the adult contemporary star and she tells us all about her latest music videos, her move to Broadway and why Emma Watson can't sing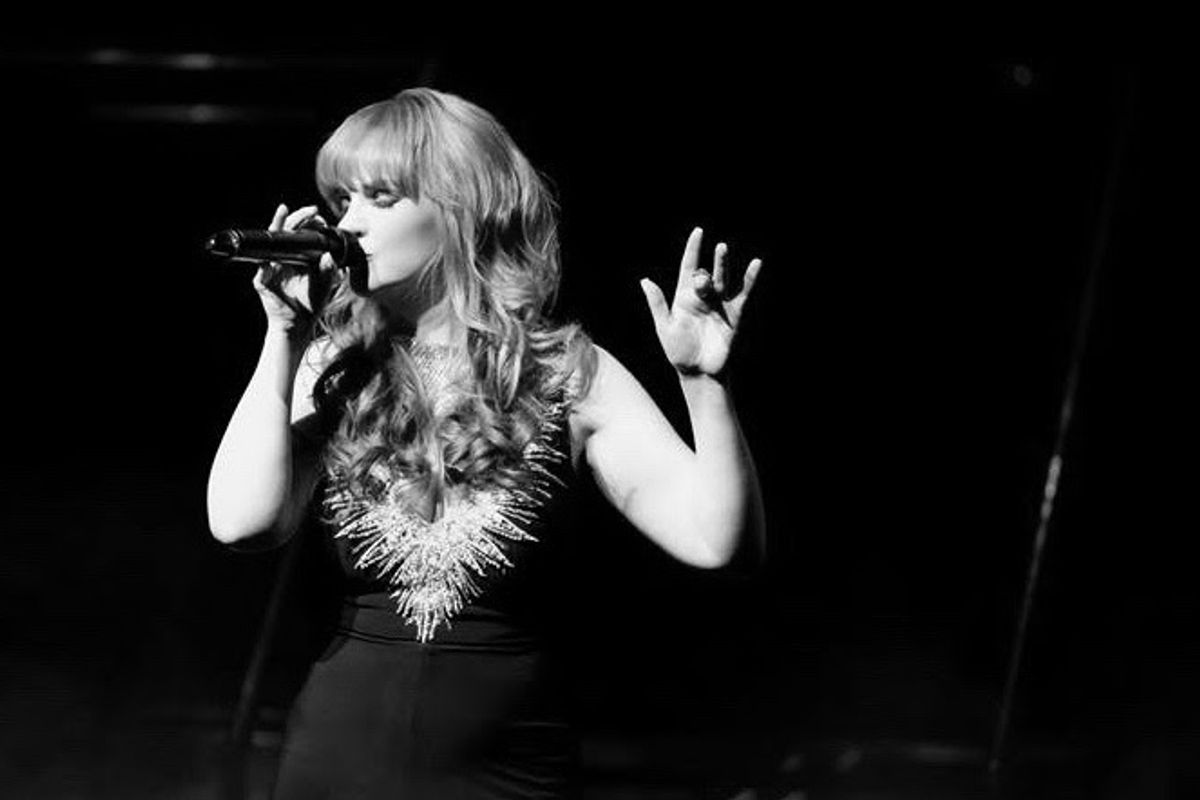 HyPR Media
Doreen Taylor is a believer in the old-fashioned entertainments. With a studied background in opera--she has a master's degree from Temple on the subject--she started out between that world and its affiliations in musical theater. One of her earliest roles included playing Christine in a touring production of Phantom of the Opera. Later she revealed that "the 'playing a character thing' isn't me," and became a figure on the country music scene. Country Music Television, a division of Viacom, called her an "award winning country/rock singer-songwriter" and she was named a "Celeb Crush" on a website called guyspeed.com.
But, old-fashioned or not, Taylor might have more in common with a contemporary face like Chance the Rapper. She is unsigned and, has told me, refused repeated opportunities to put her name to paper. Over time, her press material emphasized her experience in acting less and her radio demographic became something called adult contemporary, which suited her: one of her singles, "Toy" reached #31 on the Adult Contemporary Chart.
Yet, she's back to playing characters. A month ago, I had swung by a premiere of "Over" at a lounge in midtown. The song is from her fourth album, Happily Ever After, and, in it, she plays a domestic abuse victim. When I called her a few weeks later, she had just come from shooting another video for another single, "Unstoppable." In her latest visual effort, she sings from the corner of a boxing ring and knocks a few punches back; a tribute to Joe Frasier. "I love acting," she tells me now. "People [are] so surprised at how decent of an actress I [am]."
At that event, she revealed details to take Happily Ever After to the Broadway stage which, calling her a few weeks later, I was interested in learning more about. So long after renouncing the mask, was Doreen Taylor taking back to the stage?
---
AK: So, how have you been?
DT: Extremely, unexpectedly busy. We're doing another video [premiere], here in Philadelphia, for "Unstoppable," which is a tribute to Joe Frazier that we really wanted to tie into the [forty-sixth Anniversary of the] Madison Square Garden, Fight of the Century with him and Ali. Which is March 8th. So everything's been crazy.
How was the shoot?
I'm a method actress, so this one is about boxing and I actually got in a ring and I sparred and I have the wounds to prove it. My hands have been wrapped since Friday, they're so cut up and sore.
[laughs]
I give everything to my craft.
On the subject of your music videos, many people have interpreted "Over" to be about domestic violence. Was that your intention?
[pause]
Yes, that is the general consensus that everyone has taken away from the video. I always believe that whenever I create something, especially a music video, I love to not tell people exactly what they're seeing. I'm very vague about it. Sometimes symbolism or metaphor happen that I didn't even expect. So, I try hard not to say, when I release something, and then I gauge what fans and strangers say. And that seems to be the common thread, yes.
We made the video in order to take the song into a very dark place and the song itself was written in a deep dark place. And I wanted to be able to translate that in a classy way. I didn't want to hit people over the head. It's a very sensitive issue that people are still afraid to talk about, so I wanted to talk about in a way that people could open up to [and create] a dialog.
Actually, we did a premiere the next night, after the one in New York and this was for my friends and really close fan base and people were crying, they were coming up to me and sharing their own domestic violence stories. I was shocked. People said they never talked about it their whole lives and they felt able to talk about it to me about it because of what I had just shared with them. And It think that's why you make songs, that's why you make videos. It's to get people to find things inside themselves that they could not necessarily talk about before or did not know was there.
What was the song about, for you?
The song itself is mainly about abuse. Where you give and you give and you're always reaching out and you feel like there's never anyone there for you when you need that. It was coming from my own personal experiences and I really dug deep for the song. I knew I had to do video for it.
When we sat down and we worked with Austin [of Austin Hein Productions], who created the video with me, I knew it's hard to show emotional abuse, it's hard to show verbal abuse. So we wanted to show more physical because it's blatantly obvious. But there's some verbal in there, and it all ties into emotional abuse. And I was really proud of the way it came out.
I wanted to push it further. There was a part of me that wanted to go further with the subject matter in the video. But everyone pulled me back at little because they thought it might be a little too much. And, me, I like to go all the way with something. Especially, when I create it.
What direction did you want to take the video?
It would have been more violent. He never truly hits me in the video and that was one of the things we argued about when we were working on it. And they felt that that would cross the line, to show it to people. That it would take it away from its positive message, that she wins in the end. The suggestion of abuse allowed viewers to fill in their own personal stories without being hit over the head with it, literally or figuratively, and I think, probably was more powerful.
It's like seeing a sex scene in a movie. When they show less, sometimes that's more sexual because your mind is filling in the blanks. And it's the woman is the winner at the end. She didn't crumble, she got out of that relationship. And that's the message all along, the power of women to get out and to say, enough is enough.
---
"Not like Adele, where everything is depressing, but where seemingly happy things aren't always what they seem."
---
How did it feel to approach that as a former actress?
I love acting. That was one of the things people were really shocked about in the new video. They were so surprised at how decent of an actress I was. I guess on stage, its not that kind of acting, where you have to cry on camera. And, to be honest, I really felt the things in the video. I felt like the things were happening to me. I really cried in that scene. Those are really my tears. So, it was a cleansing thing for me, it felt very good to be back doing that. It was also kind of cathartic to get my own personals feelings out of me. All those negative, dark memories. But I felt much more powerful at the end of that process and feeling it again, on my terms. Where I win at the end. It was very empowering.
Tell me about how the song fits into the greater narrative on Happily Ever After.
It's funny, because a lot of times my music is seen as double sided. I like to write, especially with my lyrics, something like, say, "Happily Ever After," which is the title track, which sounds like it would be a really nice, happy song. But, really, when you listen to the lyrics, you realize it's not about that at all. It's almost a tongue in cheek, sarcastic way of saying "happily ever after." For me, "Happily Ever After" is strength, is empowerment and there is no real "happily ever after," waiting for you. You make your own. There's no fairy tale. You create your own as you go along.
I've worked really hard. I've had a lot of ups, a lot of downs and I feel that my music has, as I've gotten older and more seasoned as an artist and branched out now, been exploring that even more. It's not bubblegum pop, I want to give a darker message with a twist. Not like Adele, where everything is depressing but where seemingly happy things aren't always what they seem.
On that note, how do you feel about the radio designation "adult contemporary?"
I feel like...that's the closest out there to reach what I do. I'm definitely a mix of genres. I've always been a mix of genres, I feel like that is what appeals to my fan base.…I think most people, if they're rock, they're rock, if they're pop, they're pop. With adult contemporary, you're promised more of an adult fan base. I mean, you get younger listeners, but on the whole you get fans who are more experienced, who are connoisseurs of music, who want something a little different.
What do you think they want?
They're definitely craving new things, cravings more of a retro-sound, more of a legitimate sound then what's out there. I hate to bring up Celine Dion because she's probably an old comparison, but she's somebody who comes in, who makes you feel something when you hear a song. But here's the thing. A lot of songs are great but you don't remember them the next day or they over kill 'em by playing them so much. They're made more for commercial appeal rather than staying power. And I think adult contemporary is an awesome genre because I think those songs have more of a staying power, and translate now but also ten years from now, maybe twenty years from now. I love that genre because of that.
What kind of singers, today, do you feel do that for you?
I really love a person who can emote a song. I love people who write their own music. I just think it brings so much more into a song. I think hearing an amazing vocalist singing someone else's song is beautiful like watching an opera or musical theater is beautiful and it can be an amazing performance of that song but there's always something missing because those aren't really their words. They can only feel it so far.
And what's it like to listen to other singer-songwriters?
Somebody who writes these songs is someone who can really feel the exact things that they went through. Sometime's they'll be preforming and you'll see a tear in their eye and you'll know that they're feeling that emotion again. Like Adele, who writes her own songs and feels that pain and is able to bring it out. I admire her greatly. I find that to be way more impressive than someone like, say, Celine, who is a fabulous singer and a fabulous entertainer. I just feel like there's something missing because its just not her music.
On the subject of your own music, tell me about this off-Broadway adaption of Happily Ever After.
We are definitely doing it. I haven't officially announced anything yet and we're still in the early stages of putting it all together, but yes. That is the next goal: taking the album, Happily Ever After to the stage. Back in October and November, we did two concept show where we took the album Happily Ever After and made it into a theatrical kind of experience. It wasn't the exact kind of piece that we're going to be doing later this year but it definitely was a test of what my audience thought of this concept.
It's going to be a mix of different kinds of styles, like rock-and-roll meets theatrical meets operatic, at a point. It's going to be a very cool melting and mixing of all these different kinds of platforms and styles. When we tried it out, it sold out both shows in Philadelphia and we definitely saw there was a need go there with this material. To take the Happily Ever After-theme, not the Disney version of that, but the sense of fairy tale combatting with reality and really bringing something to the off-Broadway circuit that hasn't been seen or done before.
But you also have an extensive background in musical theater, right?
It's weird because, for many years, I have been fighting that background. And now, I'm embracing it. I thought to myself: why am I running away from my roots? And its cool how I'm not brining it full circle, with the knowledge that a mainstream artist has, that a billboard charting artist has. Taking the best of everything I've learned in my experiences and making this one, new, amazing kind of show.
Tell me what Happily Ever After, the musical, is going to be about.
Without giving too much away, it's going to be about a lot of hard subject matter. It's not going to be your childhood Disney "happily ever after"-story. Though we're definitely going to pay homage to some of those themes and make them whimsical in some ways. But the staged version is going to be on a lot of the issues that are very important today. How a child mind's, how the subconsciousness of a child's mind, because of all the fairy tells that they've read, exists next to the reality of what they're seeing on CNN and MSBNC. And the regular conversation they're hearing from adults every single day. And how those things battle in a child's subconscious.
What were some of your favorite Disney movies?
My favorite is definitely Lady and the Tramp. I love the scene where they're eating spaghetti and kiss. I have a lithograph of that scene and lots of little collectables of that scene. For a long time, I actually collected a lot of things from that scene. I just love animals and I love pets.
And it made so much sense to me as a child. I never was really into the Princess thing and the Prince Charming thing. As a kid, I always felt that it was kind of stupid. [laugh] You know, teaching a little girl this is what you should try to be and that some maan is going to be your Prince Charming. And, I just kinda remember hearing those things as a child and thinking, but what if I want to be something different? even then, I knew that fairy tales can be dangerous for children because they're teaching nice things but, sometimes they're not teaching the right things.

Disney is about to roll out a live-adaptation of Beauty and the Beast.
Oh, with Emma? I have a hard time with Hollywood adapting musical theater roles. There are so many beautiful theatrical performers and singers who, you know, are not famous in that circle but are incredible singers or dancers and musicians. And there's a whole world of these people. And they always gravitate toward people who have names because we want to sell tickets. So, they put these people in these roles, that are otherwise really known for their singing and they never live up to what they could be, musically, for me.
---
"I knew that fairy tales can be dangerous for children because they're teaching nice things but, sometimes, they're not teaching the right things."
---
I'm going to be honest. I've heard some of the songs that Emma Watson sings on. Which were auto-tuned, which is ridiculous in itself, that you have to autotune her voice. Cute girl, wonderful actress. Can't sing. She doesn't do the role justice. I just feel like we're wasting so many beautiful theatrical performers who could do these roles but because they can't sell tickets, they don't give them a shot. They can't get a break. I just feel let down. [Disney] is making a commercial product to make as much money as it can without considering the art of it. Maybe how far they could take it or how wonderful it could be. Like the days of Julia Andrews. There aren't any Julie Andrews anymore. People who really were legitimate singers who came out and did these shows and movies and that's why they were so popular. You'd watch them and it was just like you were on stage and that really hit home for people.
Why did you turn away from acting?

I've always told people: I love to be in the studio, I love to record music, that's one thing. But nothing feels as good as performing on stage on stage, performing your own music. Putting it all out there for the audience, day after after day. That's why I do what I do. Its nerve-wracking, its stressful. But, oh my gosh, when you're up there. It makes everything makes sense. Its why I do all of these crazy things. [laughs]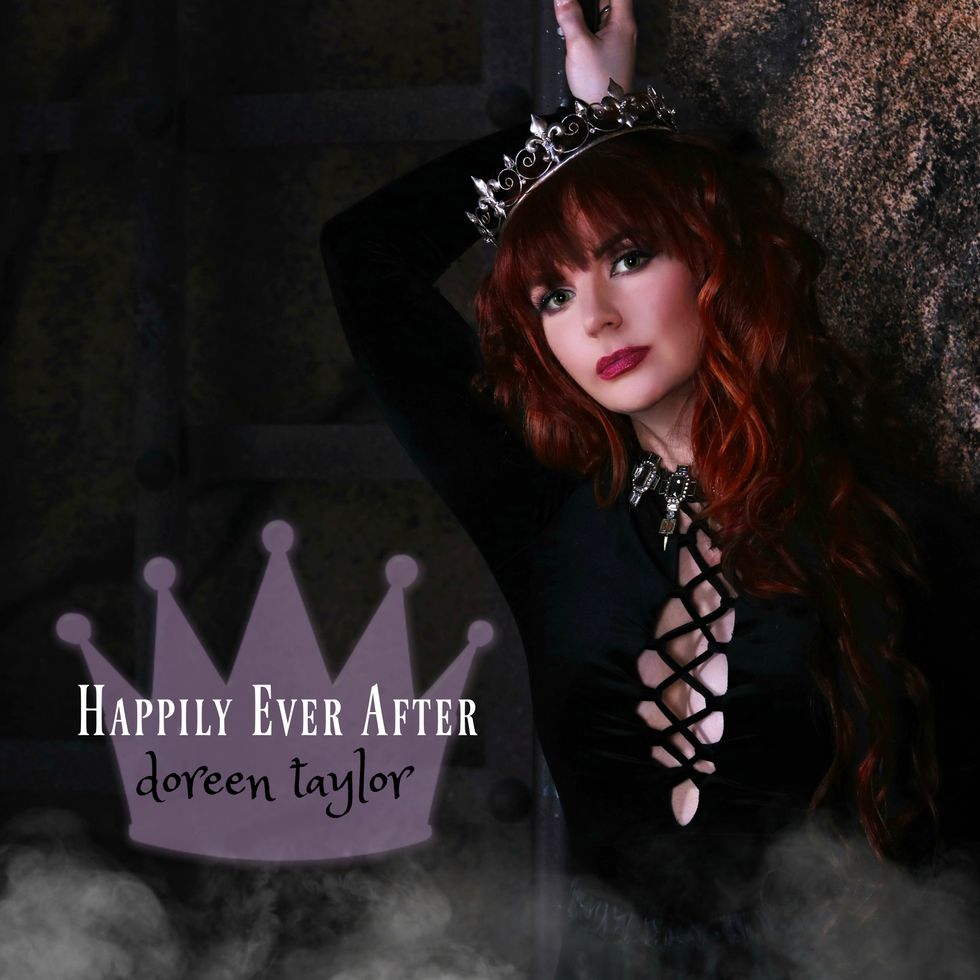 Happily Ever After is out now.