CULTURE
The Lena Dunham-Brad Pitt kiss does reveal a glaring double standard, but it's not the one people think.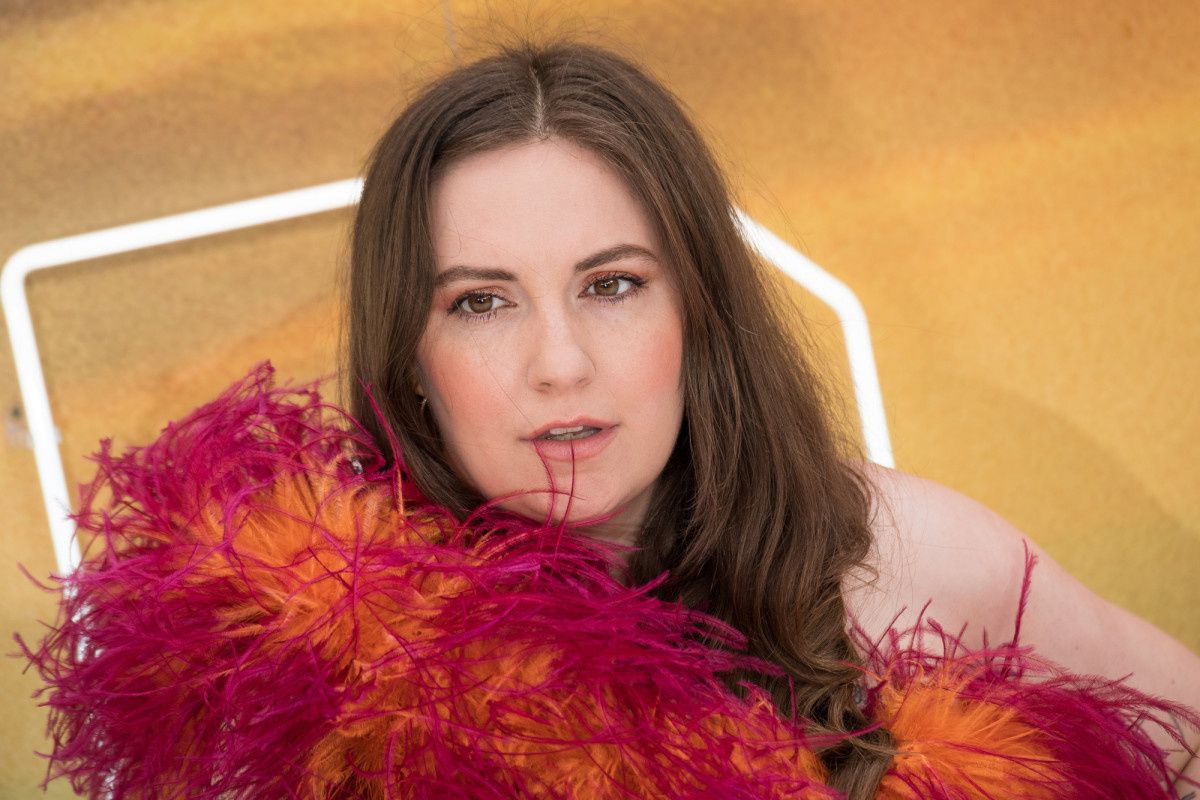 Getty Images
When tabloids ran a story about Lena Dunham trying to kiss Brad Pitt on the lips at the Once Upon A Time in Hollywood premiere, people on social media immediately reacted with outrage at the glaring double standard: "Imagine if the genders were reversed! That would be sexual assault."
Certainly, if Lena Dunham sexually assaulted Brad Pitt, he should hold her accountable. But that doesn't actually seem to be the case here. The coverage and reaction to the Lena Dunham-Brad Pitt kiss does reveal a glaring double standard, but it's not the one people think.
Every story involving the Lena Dunham kiss revolves around this one picture:
"Once Upon a Time... In Hollywood" UK Premiere - VIP Arrivals Dave J Hogan/Getty Images
It looks awkward, sure. But it's a single picture from what could very possibly be a bad angle. Even zoomed in, it's hard to tell whether or not she's actually touching his lips.

Here's Page Six's take on the situation: "...She made her way to Pitt and went in for a kiss on the lips. She caught about half his mouth." This seems like a hefty bit of conjecture, especially considering the fact that Page Six includes no witness accounts or statements from anyone involved.
Yahoo put out on an article titled "Lena Dunham accused of being 'inappropriate' after Brad Pitt kiss." The article never clarifies who is accusing her. Nobody involved with the situation has seemed to accuse Lena Dunham of anything at all.
Yet, the articles furthers the narrative by including an earlier Tweet from Lena Dunham in which she talks about flirting with Brad Pitt for her job. The comments are full of people accusing Lena Dunham of sexually assaulting Brad Pitt.
It's not every day I get to wear a mumu, go barefoot, flirt with #BradPitt, and join a cult… as a job. Today… https://t.co/dxuawlyFqS

— Lena Dunham (@Lena Dunham) 1564172382.0
But if Brad Pitt didn't accuse Lena Dunham of sexual assault and the only "evidence" of sexual assault is a single picture that other people, who were completely uninvolved, are interpreting as assault based on zero knowledge of the situation, what grounds are there to claim that any unwanted contact occurred?

Hypothetically, it exists within the realm of possibility that Lena Dunham and Brad Pitt have a friendly relationship after working together and were greeting one another with a kiss on the cheek as friends sometimes do. Perhaps, the picture in question was taken mid-motion from a weird angle. If only there were a second picture showing the completed action with Brad Pitt returning a kiss on the cheek.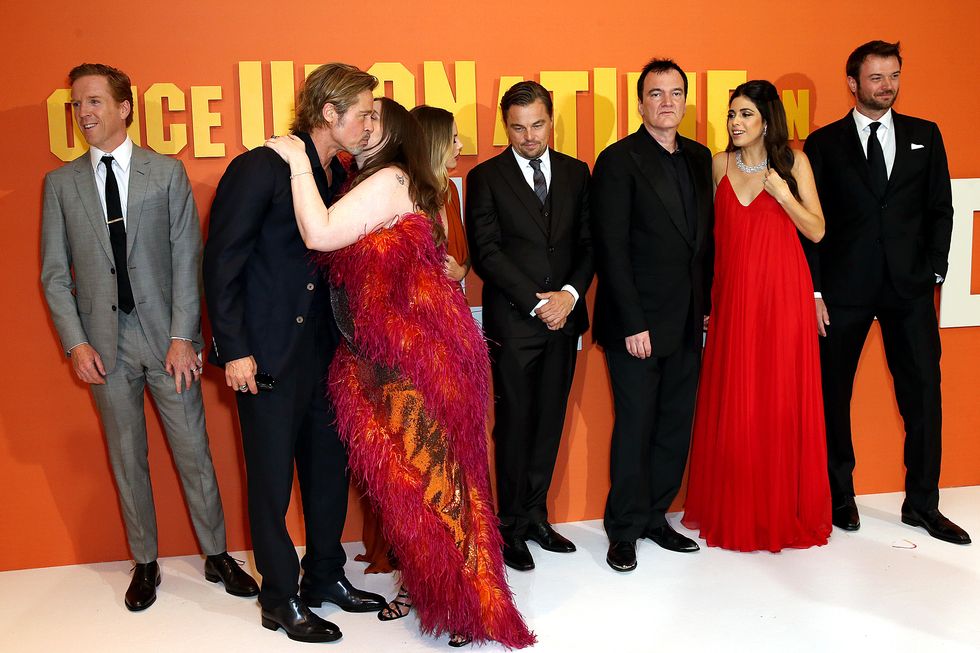 Once Upon A Time... In Hollywood UK Premiere - London PA Images via Getty Images
Amazingly, People was the only major source to include this second image, and they accurately characterized Lena Dunham's action as planting "a kiss on his cheek." As a side note, Margot Robbie and Leonardo DiCaprio's nearly identical positions in the background of both pictures suggest that the photos were taken within a very short time frame.

Barring further information or Brad Pitt actually alleging sexual assault, it seems fairly obvious that the story of Lena Dunham non-consensually kissing Brad Pitt is literal fake news. It's working, too. The comments on New York Post's Twitter are full of venom towards Lena Dunham.
Lena Dunham awkwardly tries to kiss Brad Pitt on the red carpet https://t.co/7PTOQAxYYe https://t.co/5Y7AZzYiwz

— New York Post (@New York Post) 1564670463.0
To be clear, if Brad Pitt does feel sexually assaulted by Lena Dunham, his experience should 100% be taken seriously. But that does not seem to be the case, and we are not entitled to characterizing his experiences for him when he's fully capable of doing so himself.

The truth is that there is a double standard at play, but it's not that sexual assault is brushed off when the victim is male. The double standard at play here is that Lena Dunham is a contentious public figure and not considered traditionally attractive, so a poorly timed photo generates rage and a false narrative that would not spread if it featured a traditionally attractive, well-liked female star.
If Margot Robbie had greeted Brad Pitt in the exact same way, odds are that most people would not be making the same allegations against her. They would assume the two were friends and the greeting was consensual.
Due to her appearance and her reputation, Lena Dunham is not offered the same benefit of the doubt, in spite of nobody having evidence to the contrary. There are legitimate reasons to criticize Lena Dunham. This completely fabricated sexual assault narrative is not one of them.