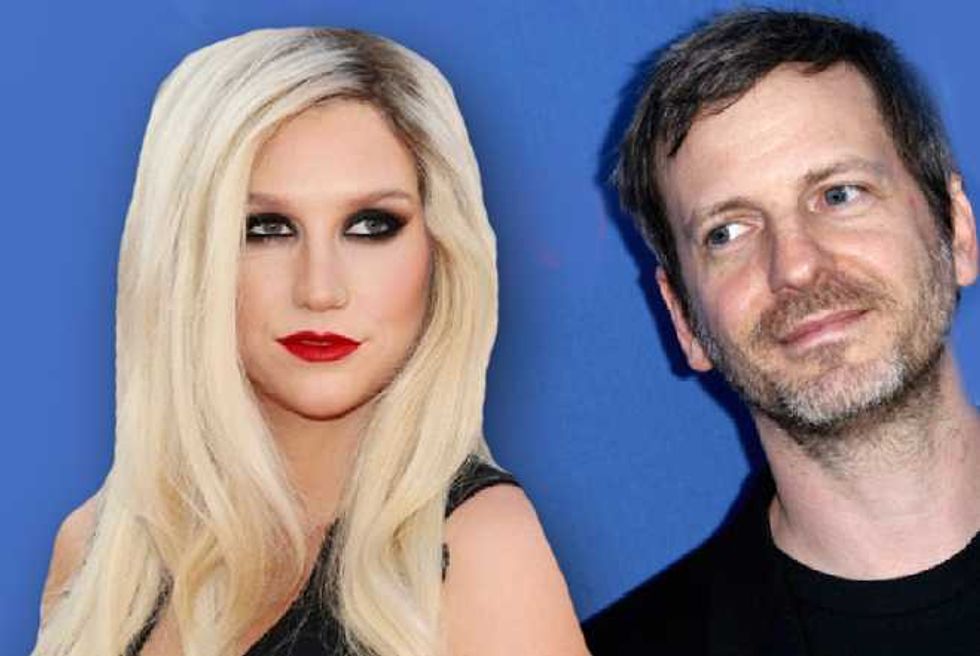 Dr Luke Kesha Billboard Awards performance kibosh proves he can't stop, won't stop....
As if (allegedly) raping Kesha, then publicly humiliating her and calling her a liar wasn't enough, Dr. Luke is taking yet another swipe at the pop star.
The 29-year-old We R Who We R singer was scheduled to perform at the Billboard Music Awards on Sunday May, 22.
And, according to TMZ, she also had a statement prepared about her battle with Luke and Sony.
Dick Clark Productions, who is producing the award show, says Dr. Luke's label, Kemosabe Records, tried to reach an agreement with Kesha regarding her performance and statement, but were unable to.
Kesha refuses to be silent about her alleged ordeal, but Kemosabe, who holds all the power and controls her music rights, has kiboshed her at every turn.
Dr. Luke, (real name Lukasz Gottwald) signed off on her performance, but reportedly backed out of the deal when he heard that Kesha was planning to put him on blast.
As Popdust previously reported, Kesha filed a lawsuit against Dr Luke in 2014, claiming sexual assault, gender violence, harassment, unfair business practices and intentional infliction of emotional distress.
A source came forward and corroborated the allegations.
They claim Gottwald took Kesha to a birthday party for Paris Hilton's younger sister Nicky and at some point gave her a drug that caused her to black out.
The singer then allegedly woke up naked in the producer's hotel room bed, feeling sore, claiming she had been violated.
In March of this year, Justice Shirley Kornreich dismissed most of Kesha's claims, including her assertion that Dr Luke had violated the New York "hate crime" laws.
Justice Kornreich ruled that the statute of limitations had expired on many of Kesha's claims and criticized the singer for not meeting the legal standard in her allegations of severe emotional abuse or hate crimes.
Kornreich wrote;
Her claims of insults about her value as an artist, her looks, and her weight are insufficient to constitute 'extreme, outrageous conduct intolerable in civil society' [which is the legal standard of emotional abuse].

…There are no facts to support Gottwald's animus toward women.

Gottwald is alleged to have made offensive remarks about Kesha's weight, appearance, and talent, not about women in general.

Every rape is not a gender-motivated hate crime.
Meanwhile, there is still a chance Kesha will perform on Sunday, and just not sing her own songs.
Sources say the BMA producers are hoping that will be the case.
Hear Kesha & Zedd's Powerful Collaboration 'True Colors'
Sony Offers Kesha Her Freedom—If She Apologizes For Dr Luke Rape Claim
Kesha Shades Dr. Luke? 'You Will NEVER Own Me!'
Wendy Williams Blames Kesha For Not Recording Sexual Abuse
dr luke kesha billboard awards performance kibosh
Kesha Is Going To Become An Actress: "I've Been Taking Acting Classes"
Kesha Emerges From Hiding To Slay New York Fashion Week
Kesha Thanks Fans For Their Support After Her 'Crazy Year'
If Kesha Competed On 'Rising Star' She'd Sing Journey, Reminds Us Of Her Greatness
dr luke kesha billboard awards performance kibosh