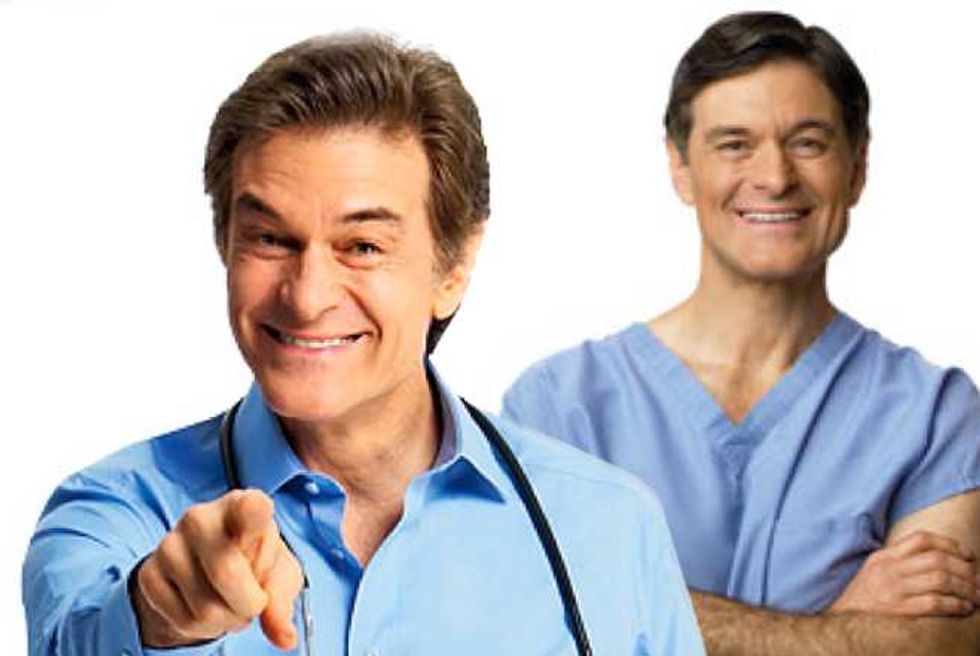 Dr Mehmet Oz was confirmed as not just a sleazy huckster by the U.S. congress Tuesday.
Oz appeared before the senate's consumer protection subcommittee yesterday, where he was grilled mercilessly by Sen. Claire McCaskill about the so-called miracle products he touts on his popular TV show.
A protegee of Oprah Winfrey, who gave him his start on her own television series, Dr. Oz tends to mix a little dose of good information into his routine melange of theatrics and snake oil mongering on his health-themed show.
In particular, the weight-loss products he hawks promise absurdly positive results, verging on the 'lose ugly fat overnight' ruse.
An irritated McCaskill snapped, "I don't get why you need to say this stuff because you know it's not true," as Oz listened with the expression of a chastened but resentful schoolboy.
Attempting to use his 'passion' for helping people lose weight as his excuse for misleading his audience, Oz was scolded further by McCaskill.
"No one is telling you not to use passion, but passion in connection with the words 'miracle,' 'weight loss' and 'pill' is a recipe for disaster in this environment in terms of the people looking for an easy fix," she said.
Oz squirmed under the tough questioning and tried to characterize himself as a victim, but McCaskill had none of it.
Let's all give the senator a high five for reading the riot act to the infinitely self-serving and awful Dr, Oz in this eloquent summation:
"The scientific community is almost monolithically against you in terms of the efficacy of the three products you called miracles."
Word up, Claire McCaskill.