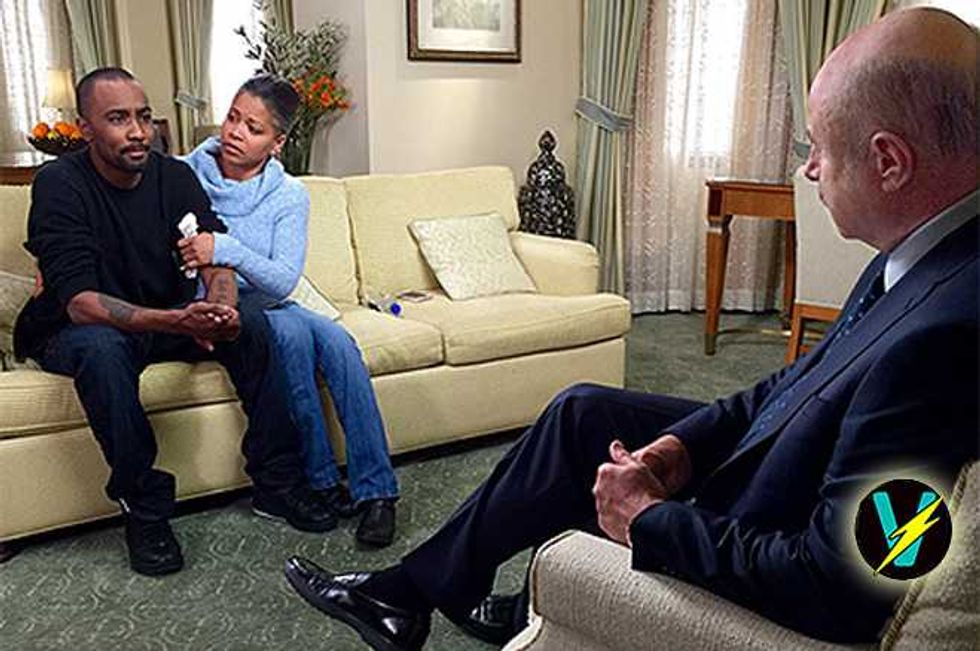 Dr. Phil says Nick Gordon was an absolute mess during his sit down, displaying bizarre and disturbing behavior.
Nick is apparently very emotional during the interview that will air on Wednesday, and checked into rehab right after the taping due to threats of suicide.
"He said he had an enormous amount of guilt and pain," Dr. Phil told the Associated Press about how Nick was dealing with Bobbi Kristina Brown's coma.

Calling the interview an "intervention", the TV doctor said Nick was "clearly in an altered state of consciousness. I asked him if he was sober, and he said 'No'... [he] felt it was his job to protect Krissy, as he calls her, and that he obviously had failed."
With all due respect, you have to wonder if DR. PHIL is really the person Nick should be talking to about this, you know?
And let's not forget Nick is still under criminal investigation... what a giant fucking mess.