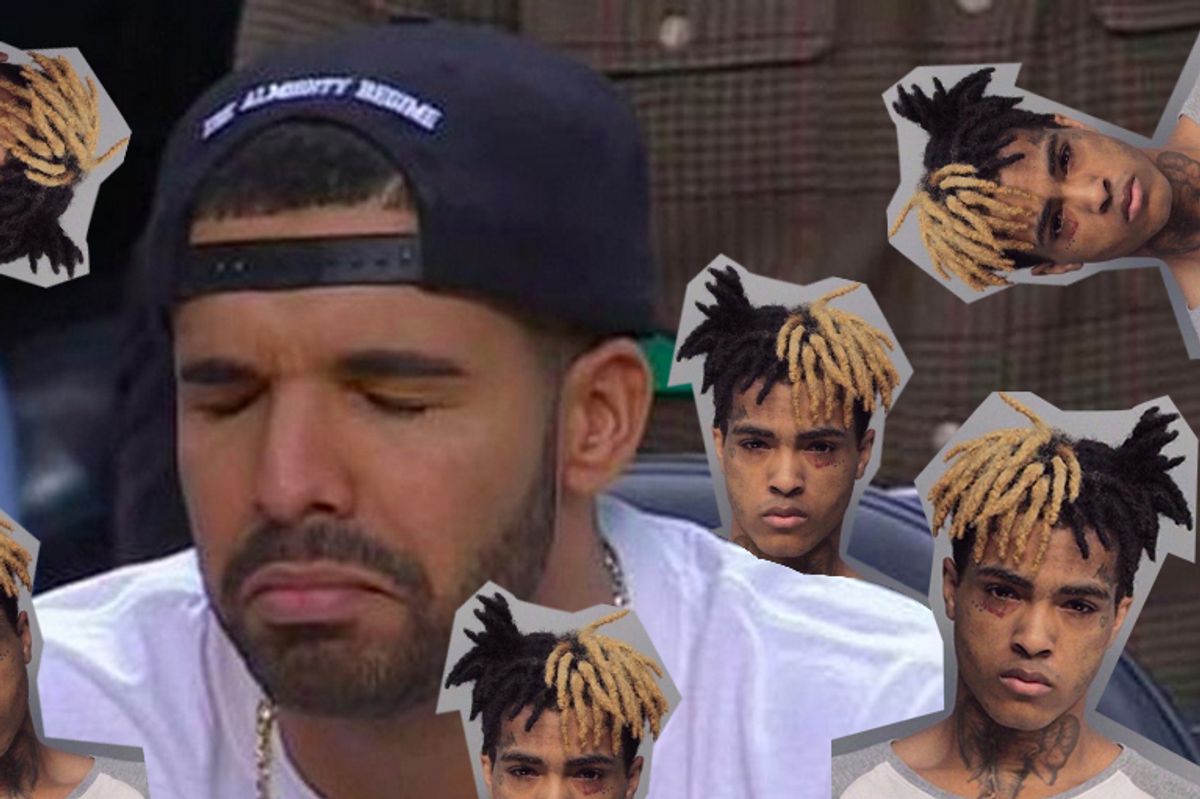 Earlier this month, Drake made a surprise appearance at a Giggs show in London, premiering a new song made in collaboration with the UK Grime producer. According to Drizzy, we're supposed to be expecting More Life any day now, as he said at one point that he was going to release it late February. The snippet, shown below, could possibly be a single from the new album, which Drake has described as more of an OVO Sound sampler than a solo album.
Besides the hype around the new track, the song has also attracted talk of another sort, one that Drizzy is no stranger to: plagiarism.
Here at Popdust, me and my good friend Liam Berry have covered who we think the 2017 XXL Freshmen will be, and I made it a point to include XXXTENTACION, the raucous, rude rapper who blew up this last year off the song "Look At Me," posted below.
So tell me, having listened to the new Drake, which came out in the last month, and XXX's song, which came out around early Spring 2016, do you hear any similarity? So did the rest of the internet.
In the new Drake interview on OVO Sound released last Friday, the issue was brought up by DJ Semtex, who tried (and failed) to say XXX's name, only to be corrected by Drizzy. Of course, the Toronto rap superstar denied it up and down, but then again, lots of people deny a lot of things.
At the moment, XXX is behind bars for aggravated assault and battery, along with a whole other slew of charges, and has only been able to give comments through prison collect calling. It hasn't stopped him though, as he still manages to tweet from prison, supposedly relaying messages to whoever is in charge of his Twitter. In a rant posted after the Drake interview, X had no problem calling him out for the alleged flow thievery.
Not the first time Drake has been called out for being a "culture vulture," as Earl Sweatshirt once put it. If you ask me, this probably won't be the last time, either.