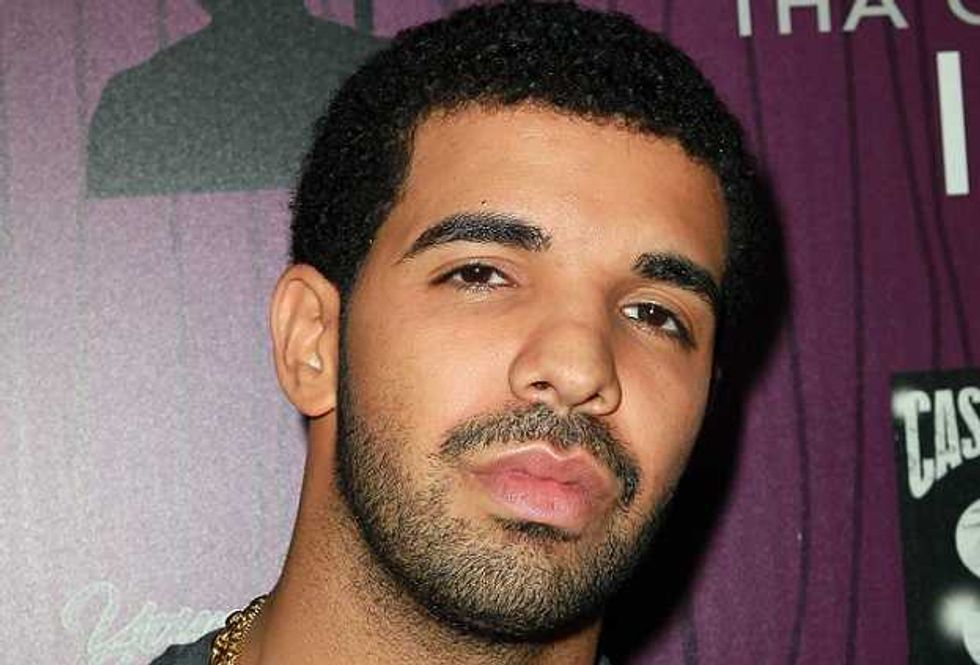 Here's Drake, diversifying the dossier of artists' responses to their album leaking before its release date:
"I am not sure if the album leaked. But if it did thank god it doesn't happen a month early anymore. Listen, enjoy it, buy it if you like it...and take care until next time."
File it under: Drake Is Pragmatic, Drake Is In Denial, Drake Is Above Twitter Scuttlebutt, Drake Doesn't Regularly Download Music, Drake Would Have Had A Harder Time Composing This Tweet For Thank Me Later. ("Buy it... and thank me then"?)
But yes, Take Care is out there, for those who care to go looking. We'll be reviewing it track-by-track, like we usually do, but in the meantime, here's a preview of two tracks: "Crew Love" with The Weeknd, and "The Real Her" with Andre 3000.