Top Stories
MUSIC | Producers Diwon and Dugans and singer Akie Bermiss break down each song.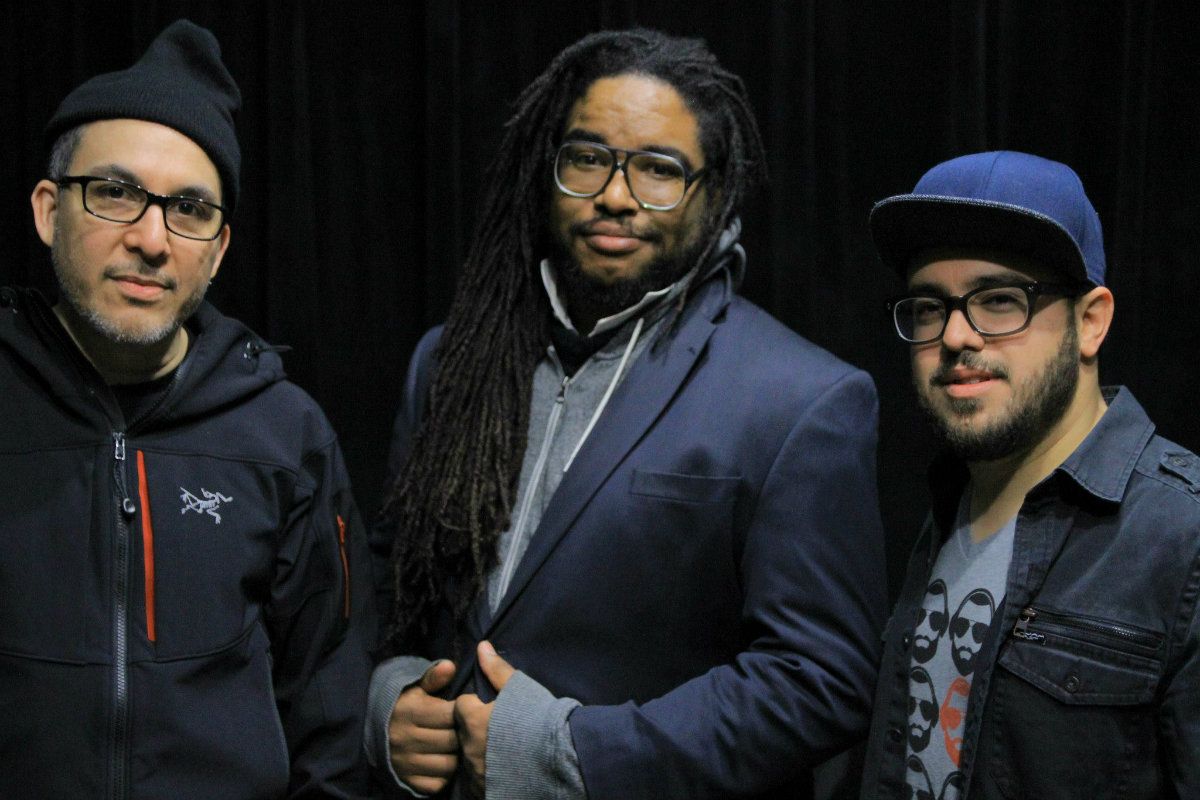 The outfit tip their hats to classic soul, funk and rock with their new album.
Curtis Mayfield, a key architect in soul and funk music, was determined to shed light on the African-American struggle and resilience in his music, often writing a bulk of his songs--a rather progressive approach at the time. First as frontman of The Impressions in the 1960s and then a soloist in the '70s, he also introduced harder and more biting urban contemporary into the genre, incorporating conversations on the working class and drug addiction: as he did on Superfly, his watershed 1972 studio album. 'With all respect, I'm sure that we have enough preachers in the world. Through my way of writing I was capable of being able to say these things and yet not make a person feel as though they're being preached at," he once said in a 1997 interview. His commentary on humanity was incredibly insightful, and its timelessness is eerily essential in today's world. Dreams in Static seem to take up the cross he bore, lighting their own set of torches with the release of a new record called Part of the Machine. A suitably modern but throwback collection of rock-soaked tunes, produced by Dugans and Diwon with Akie Bermiss shredding up the lead vocal throughout much of the project.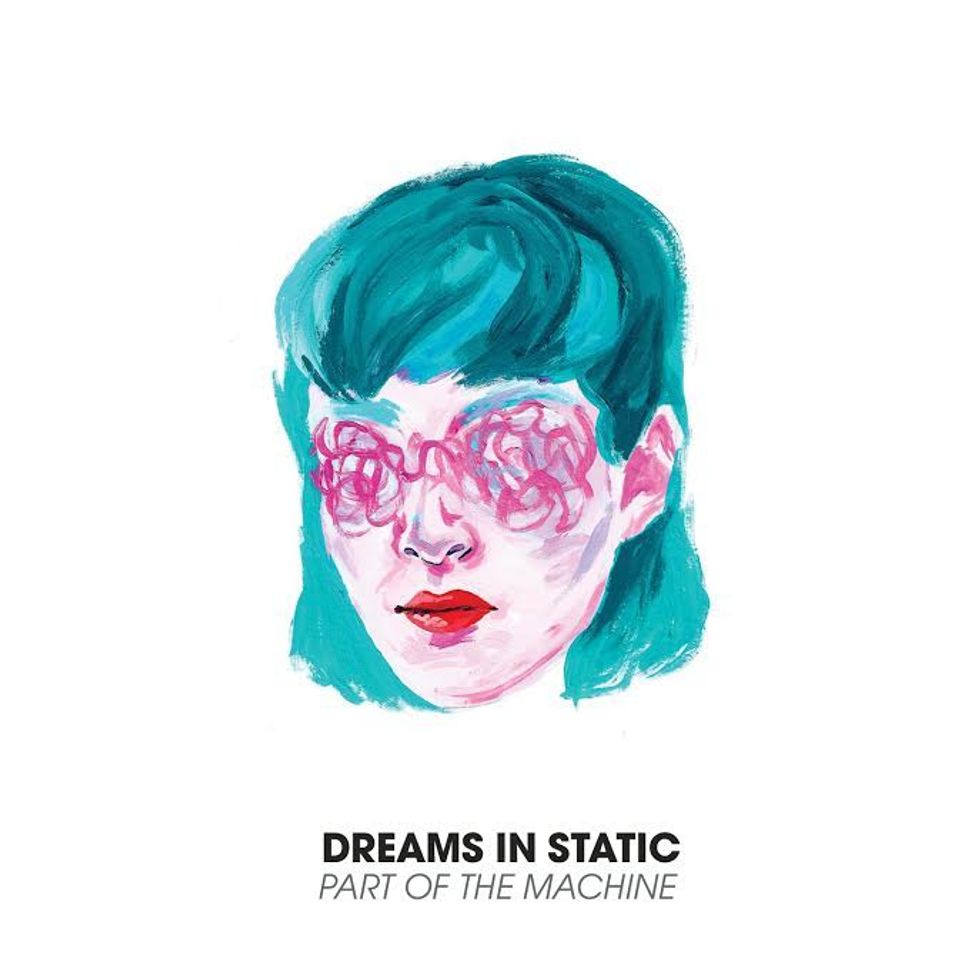 Dreams in Static
Premiering today, the record officially drops everywhere tomorrow (June 27) and sizzles between the crossroads of urban, Jimi Hendrix-stylized rock and quaking soul. Diwon reflects on how the team-up came to be, from first meeting Dugans to stumbling upon Bermiss' potent voice. "I was introduced to Dugans at a synagogue in Brooklyn by my friend and the bassist from one of my old bands," he tells Popdust over a recent email. "He had said Dugans is a sick guitarist and that we would probably hit it off. Dugans then moved to Crown Heights, a block down from where I was living at the time. When it came to making music, we had a very similar ear. Most of our collaborations were done very late at night and using Sendspace back and forth, but the beats and music we were making had an old school soul/rock feel to it--but with a hip hop touch to it all."

The pair released one previous album of instrumentals, dabbling in different styles, called Serene Poetic in 2010. Seven years later, they finally release the follow-up, a bold 13-track record which borrows influence from touchstones like Mayfield and James Brown and such rockers as Axl Rose and AC/DC. They defy genre, really, and relish in being hard to pin down. The search for a vocalist who not only could easily fit the music they were creating but took it to the next level was tiresome. "None seemed to fit, and they mostly sounded disconnected from the specific style we were trying to push," he says. Their mission was to seemingly updated Mayfield's style, circa Superfly, and they do so with reckless abandon, needling their own classic sound with that of yesteryear's glow. "We wanted someone who felt one with the music, somehow to have it all sound on the songs how it did in our heads. I used to DJ at South Paw in Brooklyn, and one night when I was there, I heard Akie Bermiss singing hooks with a rapper. It sounded like samples, but there he was and I was blown away"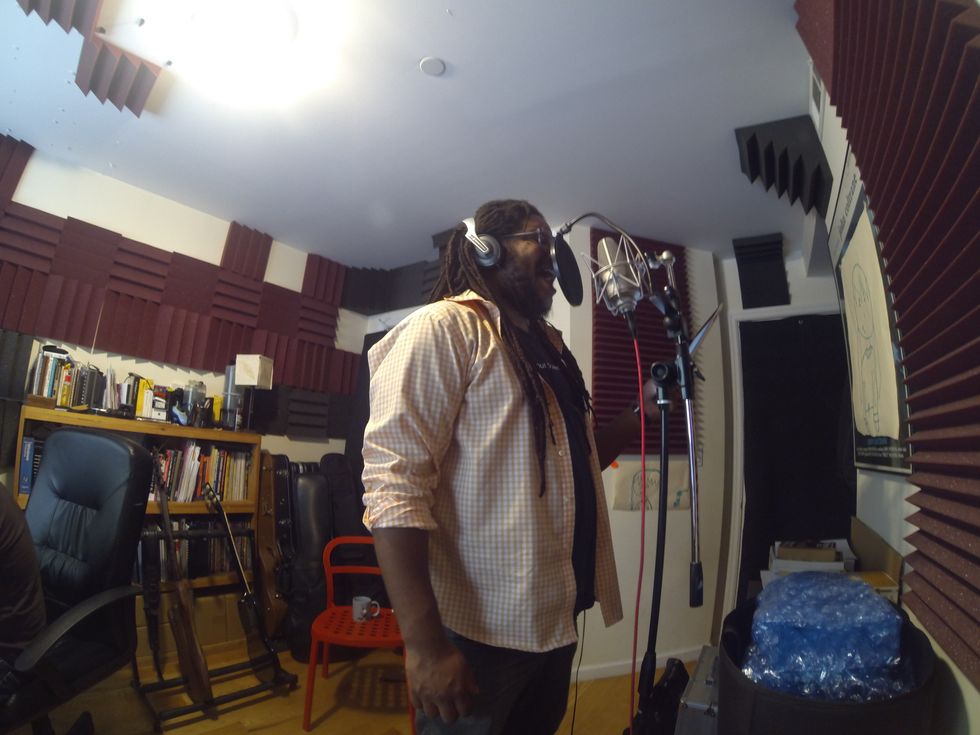 Dreams in Static
He adds, "I invited him to come by the Dreams studio, and we played him a bunch of ideas. He laid something down on one of them; it was called 'Stick and Move.' Dugans and I looked at each other, knowing the search was over. We had found the vocalist who would complete the vision we had for these tracks."

Bermiss is hypnotic, especially on such standouts as "Turn Me Down, I Get Louder," the muggy title cut and the shiny funk of "It's All Good." The record also feature vocal contributions from James Coleman (on the magnificently haunting "Cold as Your Love") and Ashley Rachelle (on the sweltering "Follow Me and Get Down"). The album feels expansive, raw and massively important.
Spin the album and dig into a track-by-track breakdown below. Also, check out the exclusive first-look of the official visual for "Part of the Machine" at the bottom.
Track-by-Track Commentary
1. "You're on Your Own"
Diwon : We were working on a commercial at the time, and the music had this old school groove. The guitars Dugans laid down sounded dope, and Akie always sounds fire. Dugans had an idea, what if we slowed it down. I had to fly back to LA after we tracked the vocals, and on the flight, after slowing it about 10 bpm, I replaced all the drums--turning it more into a boom bap type of rhythm, more minimal, and instead of replacing anything, we kept the guitars and vocals. It had so much more swag to it.
Bermiss: I wanted to capture the new blues vibe but keep some of the old school feeling in mind. Some of that futile swagger of the spurned lover, like Ray Charles, BB King or Freddie King.
2. "Part of the Machine"
Diwon: I don't even recall how this one came about, but I loved Dugans bass on it, it went so well with the old school drums I was laying down.
Dugans: This was my first time writing a song on solely bass. I was feeling a James Jamerson vibe straight away when I heard the drum track. I didn't add guitars until a few days after Akie had recorded vocals.
Bermiss: Dugans played this for me, and I felt like the track alluded to this kind of oppressive super-structure, inescapable and menacing. The idea for the words "part of the machine" came directly out of that. And we fleshed it out from there. Throughout, I think I was trying to express some sense of trying to escape (from society, a relationship, a weird conversation, whatever) even while knowing it was impossible.
3. "If You Love Me"

Diwon: - I think I had the most fun producing this one. Dugans was laying down some really cool ideas, and I wanted to make the drums upbeat and more modern than some of the other tracks, making something almost timeless. Akie matched that with his writing.
Dugans: I was trying to mix Radiohead with Curtis Mayfield.
Bermiss: Curtis Mayfield a la Radiohead is right. The modern drums Diwon put on it gave it this contemporary feeling. And so, the melody and lyrics just started with the Curtis sort of 'Superfly' era feeling (but in the lower vocal register) and then the chorus naturally wanted to have that angsty modern emotion. As per the gravel, I think we just recorded this at like 11 a.m. at Dugan's place, and all iId had was a couple of cups of his (excellent) black coffee before we turned the mic on.

Screenshot
4. "It's All Good"

Diwon: This song came about because we were asked to make an upbeat song for a commercial in Chile. I don't believe our song was used in the commercial so we reworked the intro and were pretty stoked because we had a feel good track for our album that probably wouldn't have come about otherwise.
Bermiss: We got the call for this commercial the night before I was supposed to fly to Argentina or something for a tour. I came home at like 2 a.m., listened to the mock-up Dugans & Diwon had made, wrote some upbeat/positive concepts on, probably, a napkin or something, and then the next morning, I drove to Dugans and we wrote and recorded the lead vocal in something like an hour and half. Then, I had to drive directly to drive directly to the airport. After it didn't get picked up, we went back and re-did the feel to make it slightly less poppy and a little more soulful. And then we through in the wordless backing vocals. Again, session in late-morning fueled primarily by steaming cups of black coffee.
5. "Trouble Keep Coming My Way"
Diwon: I sent this beat with these tripped out synths one night to Dugans, and he laid down this guitar that brought this great energy to it and sent it back. We did a bit of back and forth, and by the time Akie got on it, he turned it into something badass.
Bermiss: This one was pretty well formed by the time I got to it. So, I just listened to the track for a while and let the groove inform a lyric. I loved the shrill serene guitar line on the hook, and for some reason, it made me feel like someone who was thrashing their way through life the way a drowning swimmer splashes about. From there, it made sense as a narrative.
6. "Even When You Push Me Away"

Dugans: trying to mix White Stripes with Prince
Bermiss: Another lyric where we wanted to express two contradictory impulses. Being pushed away and, in that action, getting the feeling of coming closer to something--understanding? Maybe not. This was actually the first formal session we did together. And for that reason, I think I really couldn't help but want to have the first line be a literal introduction.

Screenshot
7. "Stick and Move"

Diwon: I just hit Dugans with some big retro drums to see what he would lay down, then we did a bit of a back and forth, once Akie did his thing. I had wished we made it before Entourage, though Perry Farrell's track fits nicely, I think this might have done just fine, too.
Bermiss: At this, I think Dugans and I were really enjoying the bigness of Diwon's drums and wanted to give this track the retro-treatment, as if we had been hired to write a song for a '70s noir action film. A la Curtis Mayfield, naturally. But the fuzz lends the tune a kind of dreadful, self-annihilating feeling. Also, we were having fun having the vocals overlapping each other in drastically different registers. I always felt like it was someone kind of losing their mind under the stress of some intense situation.
8. "Turn Me Down"
Diwon: This was a beat I laid down on flight, just hard drums and a super chill synth line. When Dugans jumped on, I wanted to make sure the verse still stayed open, but when the hook came Dugans brought the heat. So, I redid the drums on that part. We all made our way to Connecticut to record the vocals, and it came together there, later that night I went to see Ed Sheraan and Aloe Blacc cover Bill Withers at Carnegie Hall. It was a pretty great trip back East.
Bermiss: Same day we recorded "Cold As Your Love." I think what is interesting on this track is that is feels more like something created by all three of us in equal measure. Maybe because, for once, we were all in the same room (which i think has only ever happened on three or four occasions).

Screenshot
9. "Cold As Your Love," featuring James Coleman

Diwon: I was pretty stoked about this song because it marries my two bands, Dreams in Static, of course, and Bonhom with James my partner from our Dream pop group. Akie and James are my favorite vocalists but so, so different--to get them both on one song was a dream come true. This was another song that Dugans and I went into to create a sort of dream like spaced out break down. After we did those, I brought in Avi Bialo who lives near me in LA to lay down some trumpet. I was thinking of Bill Laswell's remixes of Miles Davis' 'Panthalassa' for the sounds.
Dugans: Definitely the most unique Dreams track. The mix of James and Akie are like two independent songs coming together as one.
Bermiss: This was great. Diwon came to the East coast, and we drove up to Dugans spot to rock out a few tracks to round out the album. He'd sent me this track a few weeks earlier, and I had been listening to it for a good minute. Love the moodiness and emotional rawness James brings to it, and I thought the best way to pair our two voices would be for me to kind of play up the very different timbres. It has a Sam & Dave kind of quality in that way. It is one of my favorite of all the tracks to listen to now because my voice sounds like the interloper in the tune.
10. "Which Way To Go" (interlude)

Diwon: This was originally an intro idea for "Follow Me and Get Down" but felt like it should be its own track, an interlude, so its sort of just an idea that leads into" Follow Me."

Screenshot
11. "Follow Me and Get Down," featuring Ashley Rachelle

Diwon: This baptist Church choir down the block from my gallery came by one day to work out using the space for a recording. When they checked the sound and started singing, I was blown away and connected with the song leader. I said "we gotta work on something soon" and sent her the Dreams album. They loved it, and we thought it would be great to feature them on one of the songs, so we opened up a verse on this, and they brought so much to the verse and the outro and the whole vibe.
Dugans: This track is the most epic and interesting. It has so much depth rhythmically and harmonically with guitars and trumpets intertwined with Akie's verses. It reminds me of a two part opus like Paul McCartney's "Live and Let Die." It starts very minimalistic and builds into a grand symphony with a huge choir. Definitely in my top three tracks on the album.
Bermiss: This was one of the earlier tunes we worked on, too. It started just about as simple as it sounds in that first verse and slowly kept expanding. Drums, guitar, and finally, Ashley plumbed its depths and brought forth all the preciousness that was beneath the surface the whole time. It really kept evolving. I think, before Ashley, we weren't sure what it was going to be in the end.
12. "Treat Me Cruel"

Diwon: This was a beat we made a long time ago for our first instrumental albumbut reworked it with Akie. It's definitely not a traditional track, and it's very linear and builds a lot of anticipation since it's so open and almost haunting. The big resolve at the end is definitely inspired by Johnny Greenwood. I was hearing a lot of his influence in Dugans previous work and have always been a sucker for his sound.
Dugans: This is another track I wrote on bass. I was thinking what if David Lynch played bass. After Akie laid down the vocals, I had a crazy idea to do claps on the three to give it a more creep factor. I think it worked out nicely. The guitars are the icing. Super sparse but just the right amount of depth. The outro is my nod to Jonny Greenwood. I love that guy.
Bermiss: This one was really fun to do. So mordant and atmospheric. And, in case you haven't caught it yet, we often talked about Curtis Mayfield during the session. Seemed like it might be fun to get up in the falsetto. I thought adding the claps at the end of the bar gave it a feeling of some kind of chain-gang work-chant. And then the second part, was more of a commentary on the first part. Sort of like a panicked many-voiced inner dialogue. Kind of has this abrupt jump-cut feel that I hope will kind of shock a listener who thinks its going to a long ballad."
13. "You're On Your Own" (TUM Remix)
Diwon: This remix had such a cool laid back feel to it. It was a great interpretation of what we were going for with synths instead of guitars. We chose it as the winner of the remix contest, and the second it hit youtube and SoundCloud, it started getting hundreds of thousands of plays.
Bermiss: i thought this was just such a cool remix, casts the song in a whole new light. Very dark, and synthy: sort of divorced from the deliberate messy rock-ish vibe we tend to gravitate towards. It's a straight up dance cut.
Here's the debut of the title cut's music video:
---
READ MORE ABOUT MUSIC...
WATCH | Adam Lambert & Queen dedicate new song "Two Fux" to Freddie Mercury
PREMIERE | Evan Michael Green breaks down insecurity with "Nice Voice" video
PREMIERE | Emily Zeck gets ready for summer with "Two Cents (Ice Cream Song)" video
---