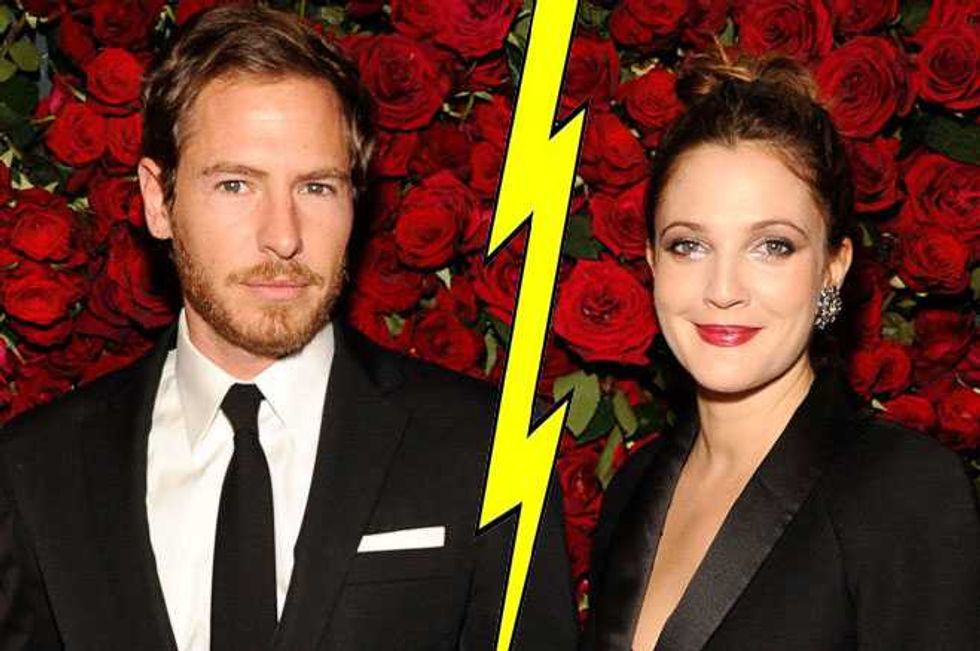 Drew Barrymore has split from her husband of three years, art consultant Will Kopelman.
The pair announced their parting of ways on Saturday, with the usual flowery language about how amicable the split is and that they will be remaining close for the sake of their children, Olive, 3 and Frankie, 1.
"Sadly our family is separating legally, although we do not feel this takes away from us being a family. Divorce might make one feel like a failure, but eventually you start to find grace in the idea that life goes on.

Our children are our universe, and we look forward to living the rest of our lives with them as the first priority."
I mean seriously, whose children aren't their first priority? Did any celebrity ever announce a separation saying we out and out hate each other and we won't be doing the best for our children, we want to make sure they grow up knowing the misery of divorce, torn between the two of us and giving them enough hangups to keep their therapists in business for the next twenty years?
Apparently trouble in paradise came to a head due to a difference in opinion as to where the family should live.  Kopelman and his close knit family are firmly bedded in New York City, whereas Barrymore, 38,  is said to have felt the pull of the west coast and wants to live there full time.
It's very sad that they couldn't agree, surely with the amount of money they have at their disposal some kind of bi-coastal living arrangement could have been worked out between them? 38 year old Will, son of former Chanel CEO Arie Kopelman is said to be "devastated" by the breakdown of his marriage and we are definitely left with the impression the split originated from Drew.
Barrymore had a well documented troubled upbringing and she has worked hard to overcome it.  She was clearly attracted to the close dynamic of her husband's family, he has a stability she never experienced and maybe when the novelty of that wore off there just wasn't enough left for her.  Only last November she told InStyle that ;
"Will struck a lot of my pragmatic sides.  He was someone  who was always reachable on the phone, someone who was a classy human being.  Someone who has this incredible blueprint of a family that I don't have."
Hardly a ringing endorsement of true love, and whilst she may yearn for what she never had, it obviously wasn't the recipe for a long term marriage for her. A source spoke volumes when revealing to Page Six;
"Drew had a very rebellious and wild childhood, with no family around her, and while she is a very different person now, and a great mother, some of that can stay with you."
Barrymore has now been married three times—this marriage lasted five times longer than both her previous marriages put together though, so at least she's making progress.
Best of luck for next time Drew!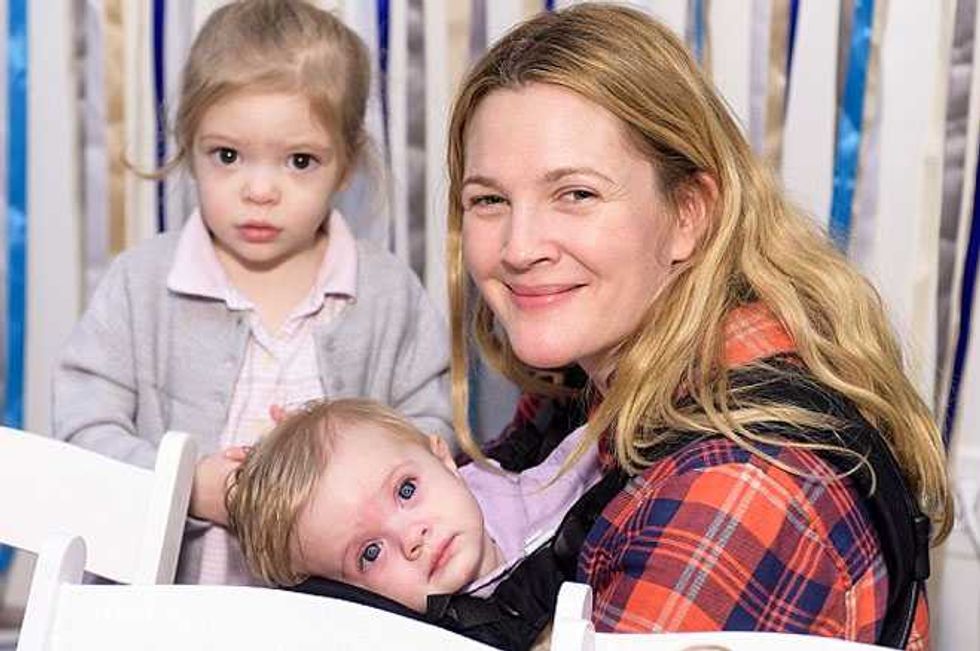 Yolanda & David Foster broke up late last year but she filed papers in January—January 13