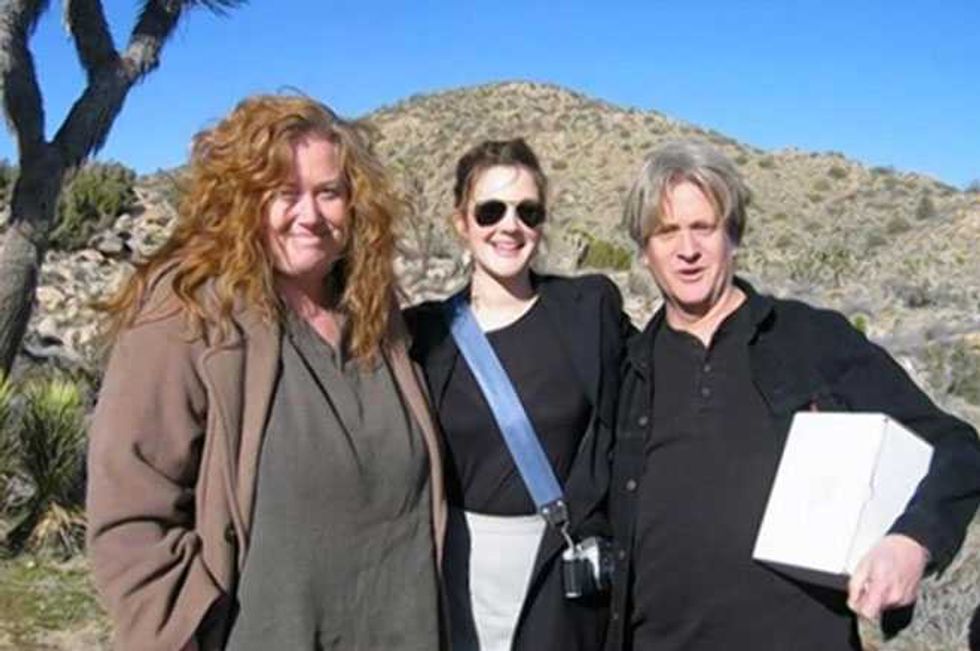 Drew Barrymore's half-brother, John, is adamant that their sister did not commit suicide.
As Popdust previously reported, Jessica Barrymore was discovered dead in her car earlier this week it, is believed that she died from a drugs overdose. An autopsy was performed Wednesday but cause of death has yet to be decided, pending toxicology results.
John, who shares the same father as Drew and Jessica, told the NY Daily News he believes his half-sister's death was accidental, and that he thinks it may be related to her recent drastic weight loss.
"She'd lost like 100 pounds," Barrymore said. "She might have been estimating (the amount of drugs) she should take based on her old weight."
He went on to reveal that cops found a half drunk energy drink, vodka, methamphetamine and various pills in Jessica's car, but there had been no mention of a suicide note and he believes the 47-year-old—who was due to turn 48 yesterday—was most likely the victim of a "drug misadventure."
"It's possible the energy drink and methamphetamine were too much and gave her a heart attack, but I think it was the alcohol plus the narcotic painkillers," John said.
"She wasn't a depressed person. If anything, she was the opposite. She had the gift of seeing humor even in life's darkest moments," he continued.
John also revealed that his Golden Globe winning sister had only met Jessica "once or twice" including the time they scattered their father's ashes.
"Although I only met her briefly, I wish her and her loved ones as much peace as possible and I'm so incredibly sorry for their loss," Drew said in a statement.
If you, or anyone you know is struggling with thoughts of suicide please contact the National Suicide Prevention Lifeline at 1-800-273-8255 or visit their website