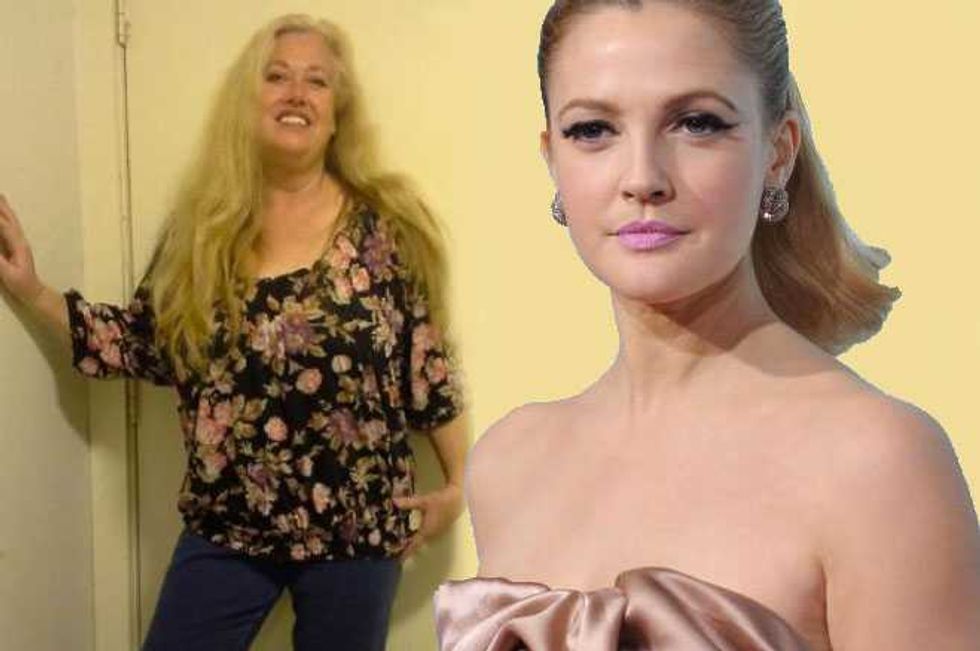 Drew Barrymore's half-sister has been found dead from a suspected suicide just days before her birthday.
Jessica Barrymore, who was due to turn 48 on Thursday, was discovered dead in her car early Tuesday morning in National City, CA—according to reports there were a number of white pills scattered over the passenger seat next to her in addition to empty bottles.
Neighbors near where Jessica's body was found told News10 that her car had been parked there since around midnight on Monday.
The cause of death is currently unknown awaiting autopsy results.
Jessica and Drew shared the same father, actor John Blyth Barrymore, who died from cancer in 2004 age 72, after a lifetime battle with drugs and alcohol.
Jessica's co-workers at Petco animal supplies remember her fondly, telling News10 she was generous and kind and that she will be missed.
"Jessica was always a helpful person," co-worker Dawn Scott said. "If we had any problems she would help us work things out. She would always put people first... She was one awesome, helpful person and she's someone we're all going to miss."
"Jessica always had a positive attitude at work, great with customers, us and animals," Dawn Vaughn, a former co-worker said. "Awesome sense of humor and always had a smile for you, very generous in heart and spirit. This world lost a wonderful human being for sure."
If you, or anyone you know is struggling with thoughts of suicide please contact the National Suicide Prevention Lifeline at 1-800-273-8255 or visit their website