Top Stories
MUSIC | Holcomb brought honesty and real country music to New York City.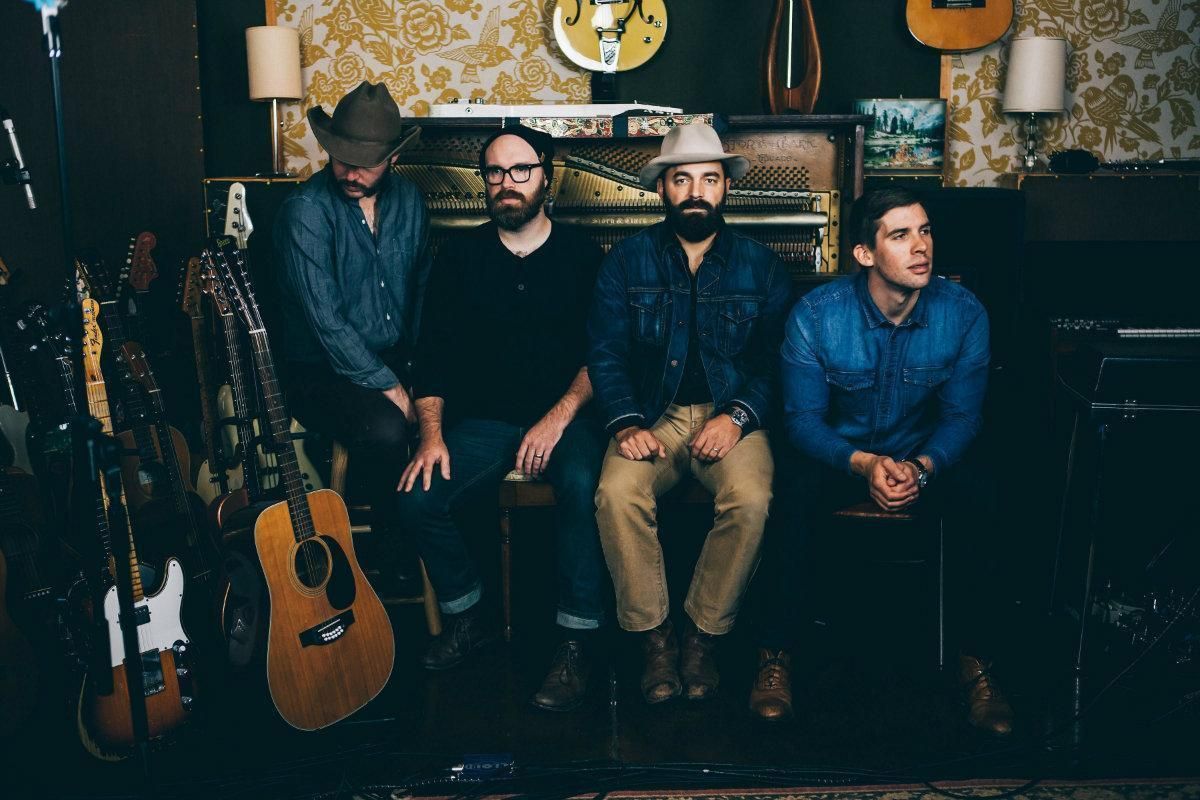 Stunt Company
Holcomb may not be the most technically-proficient singer, but he is one of the most honest and moving.
Drew Holcomb and the Neighbors have "got a rowdy heart and a broken wing," as they opine on one of their new album's finest and most gutting moments. Stripped and angsty, the lonesome deep cut revels in simplicity, reading as an unfussy syllabic poem of some troubled soul fretting over life's every moment and their ultimate fate. Restlessness, aching desire and apprehension with the future are common threads needled and woven into the fabric of the band's landmark 10th studio album, Souvenir: unlike many of their previous releases, the new LP is polished around the edges, but remains soaked in Holcomb's scruffy but mighty lead vocal and melodies which crawl right into the brain. During their headlining gig at New York City's Irving Plaza on Thursday night (May 18), the band wallowed in fear and uneasiness, inviting the crowd into their little corner of the world for just over an hour of heartfelt soliloquies. Their catalog is inherently poetic, but that doesn't mean sleepy or indistinct. They have profoundly intimate messages to relay, and if you pay close enough attention, you'll understand their richer, heavier meanings.
"Rowdy Heart, Broken Wing" was most unforgettable. Before Holcomb launched into the downtempo, he took a moment to pay tribute to the late, great Chris Cornell, who worked extensively with Soundgarden and Audioslave, forever changing the scope of rock music. Subsequently, Holcomb's performance was raw, immediate and sentimental. But it was necessary to further frame the band's new album as truly artistic and timely. With such songs as "New Year," "Fight for Love" and "Wild World," he commented on the current state of the world and the Trump administration. "We all have the same blood running through our veins. Whether or not you pray, black or white, straight or gay, you still deserve the love of your neighbor," he mused, over guitar soaked in sorrow and tenderness. His aptitude as a truth-teller and storyteller is remarkable onstage; there is an inescapable mellow tone to his performance style, relaxing into the narratives with delicate precision like a swift summer breeze echoing through the tree tops and softly trickling downward.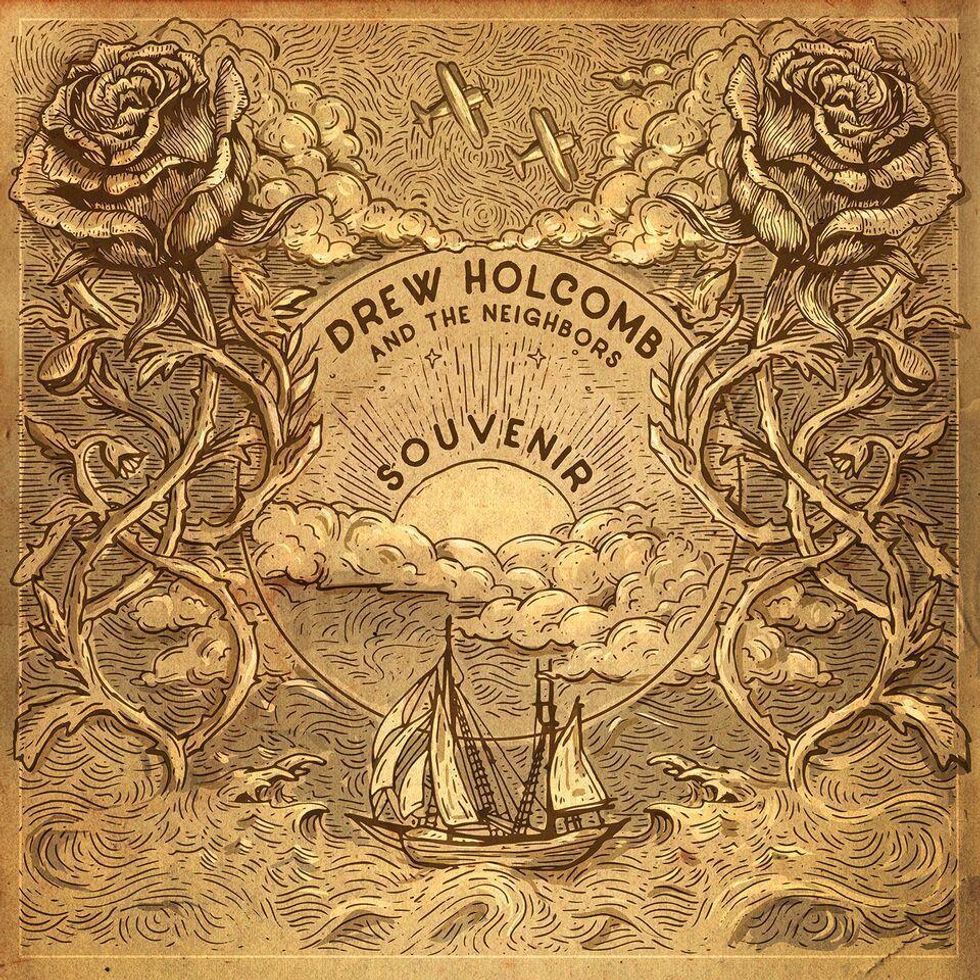 Magnolia Music
He pulled other such new album cuts as "Sometimes," the sugary-sweet "Mama's Sunshine, Daddy's Rain," "The Morning Song," the detailed, harmonica-laden "Postcard Memories" and "California" out for the crowd to partake. It was as if he were dressing up an entire banquet, overflowing with wholesome, thoroughly-satisfying, appetite-quenching spreads and breads and candies and drinks. His set also featured previous songs like "Live Forever," "American Beauty," "Another Man's Shoes," "I Like to Be With Me When I'm With You"--which was the "first song I wrote that people liked," he quipped--"Tennessee," "What Would I Do Without You," "Fire and Dynamite" and "Shine Like Lightning." When technology failed during his performance of "Good Light," he didn't slow down. He strummed and bellowed unplugged, the sandpaper heft of his voice soaring through the air and cutting the darkness. Holcomb may not be the most technically-proficient singer, but he is one of the most honest and moving.
"I'm gonna play you a song now because it's my job," opener Joe Purdy , who has released 14 studio albums to-date, joked rather dryly. "I felt like there were a lot of things wrong with our world, our country," he said. "I still have the same hopes and dreams. I'll die trying or get too drunk." So, he launched into the call-to-arms "New Year's Eve," a Merle Haggard-style revolutionary piece. He never shied away from saying exactly what was on his mind that night, later quipping he was "good enough for government work," he barbed. Not only did he deconstruct the political sphere quite skillfully, but Purdy lamented about his dog Charlie Smalls, his third grade girlfriend Laura Wilson and the Dustbowl. And all the while, he performed with apparent agony, which seemed to loom menacingly over his right shoulder. His voice carried the weight of the world, and you felt every ounce of suffering and personal torment he has experienced in his lifetime. He's just a simple human being with a voice ready and willing to shepherd us away from those same traps.
---
READ MORE ABOUT MUSIC...
Watch COIN's old-school Nashville "I Don't Wanna Dance" music video
Premiere | SAM F gets in the "Zone" with JVZEL
Listen | CAMILA CABELLO samples Christina Aguilera with debut single "Crying in the Club"
---