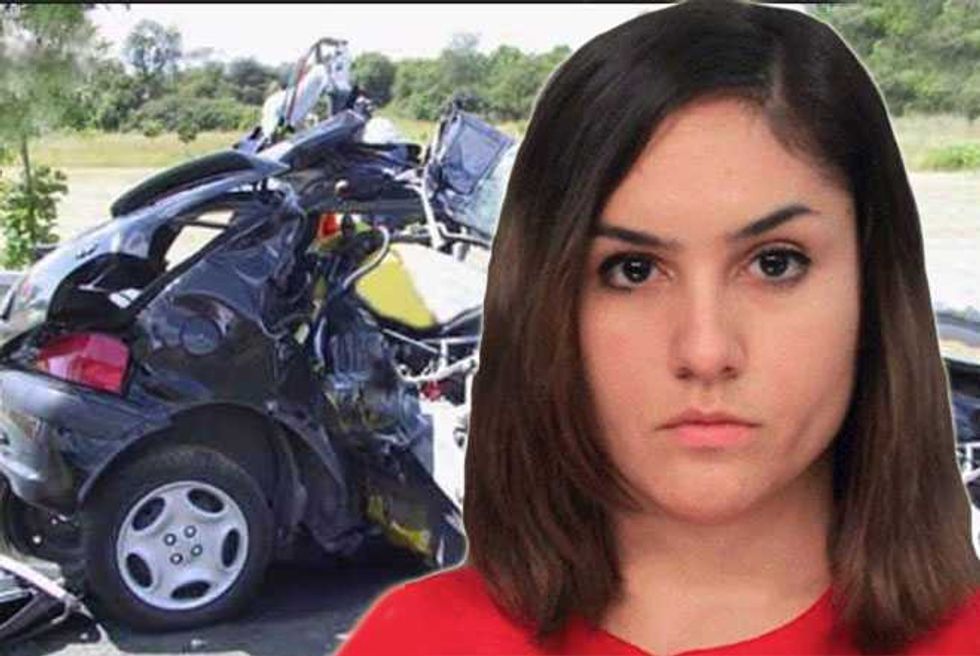 Mila Dago was driving drunk and she thought it was just hilarious. So hilarious in fact, she just had to text her boyfriend: "Driving drunk woo …" adding, "I'll be dead soon…thanks to you."
However, three minutes later—after Dago barreled through a red light and t-boned a truck with her rented Smart Car at 4.44 am on August 14, 2013—it wasn't she who was dead, but her 22-year-old passenger, and friend of just a couple of months, Irina Reinoso.
According to cops, Dago, also 22, "smelled of alcohol" when they arrived at the scene—she registered a blood alcohol level of .178 two hours after the crash—over twice the 0.08 legal limit in Florida.
The truck driver, Benjamin Byrum, managed to escape the smash up with only minor injuries, telling the Miami Herald, "The Smart Car is what saved me, If it had been anything bigger, I would have been in trouble."
Dago also came out relatively unscathed—with just bumps and bruises—but Reinoso "showed no signs of life," according to court transcripts, and was pronounced dead at the scene.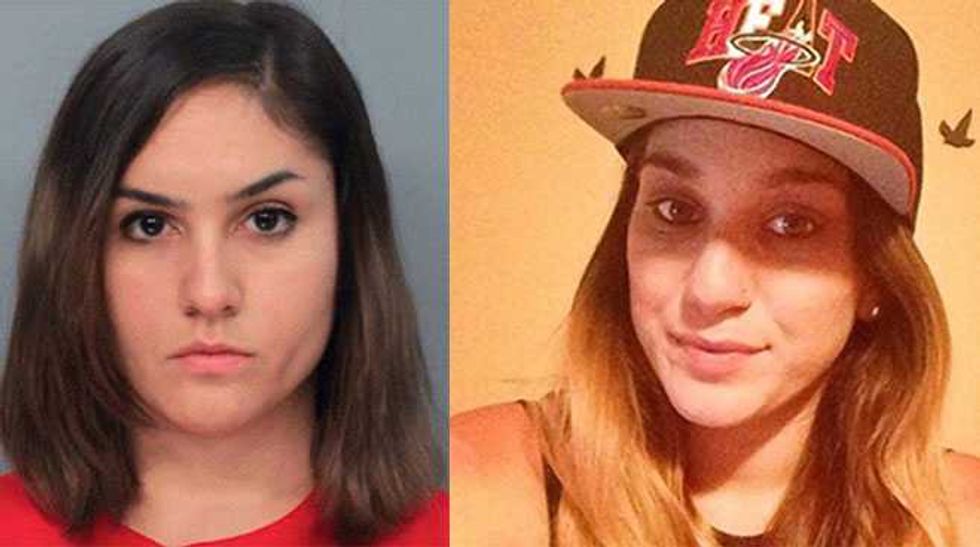 Mila Dago (left) has been charged with DUI manslaughter following the death of Irina Reinoso (right)
During the afternoon preceding the crash, Dago and her boyfriend, who were in the middle of breaking up, had gotten into a nasty fight. So, Dago decided to drown her sorrows, hitting the Miami clubs with her girlfriends—but, she had been furiously texting all night—firing off over 60 missives to the boyfriend, identified only as DJ.
"Have a nice life idiot … I'm tired of having to put you with your short temper and unreasonable attitude," one read.
"I'm done you ruined me … you'll be the death of me," read a later one.
DJ barely responded to the barrage of angry texts, but about 20 minutes before the crash, he finally replied.
"What you talking about you psycho stop weirdo," he wrote.
Reinoso hoped to one day have a career in law enforcement. She studied at Miami Dade College and planned to transfer to Florida International University.
She played volleyball at Sunset High, took her mom to dance at Latin music concerts and fished with her father.
"She was very family oriented, had an incredible heart and always had a smile on her face," her mother, Ivania Reinoso, told the Herald.
Dago was arrested in January 2014, after her blood test results came through, and charged with DUI manslaughter, along with two counts of DUI with damage to a person, and vehicular homicide. She was put under house arrest after her release from jail on $20,000 bond.
Last week, she pleaded not guilty to all charges, and remains under house arrest while awaiting trial.
"Ms. Dago, who, with her family, prays every day for the young woman who passed and her family, believes it is disrespectful to the young woman's family to publicly comment," her defense attorney, David Rothman, told reporters outside court last week.
Meanwhile, Reinoso's family has filed a civil lawsuit against Dago, in addition to Car2Go, the vehicle sharing company which rented the Smart Car to her.