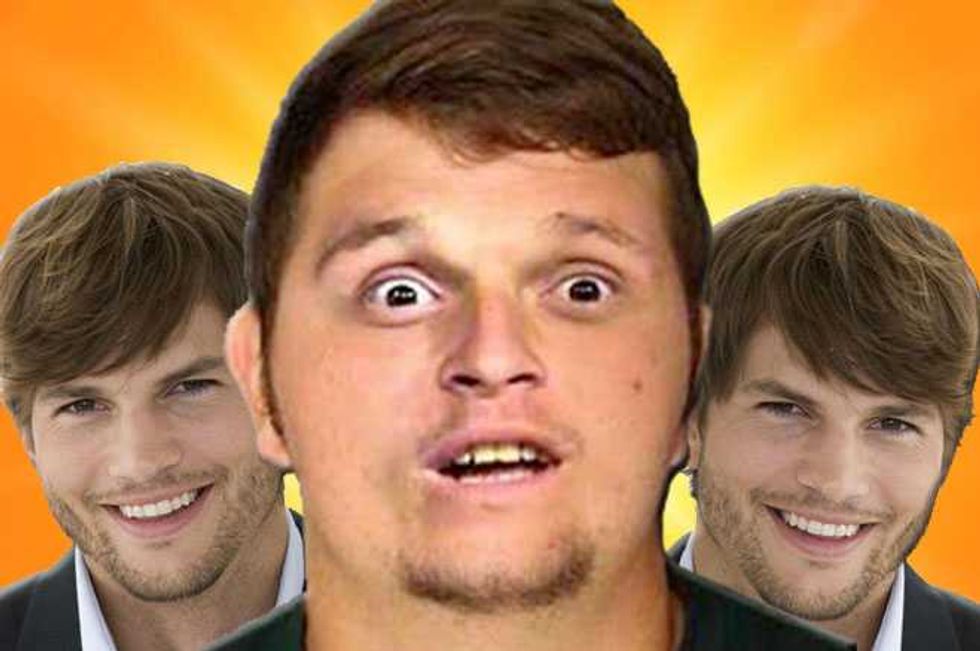 What do you do if you're pulled over with two kilos of cocaine in your car, and you happen to bear a striking resemblance to Ashton Kutcher? (At least in your own mind.)
Well, Dennis Smith weaved a magnificent tale that he was sure would exonerate him from any wrongdoing and more likely result in an autograph signing session.
Cops Arrest Florida Man Because He Asked Them To Tickle Him
When Cops forcibly dragged Smith, 27, from his white 1985 Lamborghini this week, the clever (see delusional) Florida man attempted to strike an on-the-spot plea deal: He was Ashton Kutcher and would "sign free autographs" and cast cops in his upcoming movie The Cocaine Dealer, if they were only kind enough to see him on his merry way.
The two kilos of marching powder were merely props, you see, from his highly anticipated blockbuster hit The Cocaine Dealer,  that he was shooting in Miami. Popdust imagines the cops were thrilled—they were going to be movie stars, after all!
Nope, This Florida Man Didn't Turn Himself In For Murdering His Imaginary Friend
Sadly their dreams were dashed when they asked 'Ashton' to produce his identification. Crestfallen, the arresting officer read the driver's license, and it didn't say Ashton Kutcher at all. Instead, 'Dennis Smith' was the name on the ID.
Hmmmmmmm...something wasn't right...
The would-be-actor-cop explained; "He said 'some kids took it, and since he hates driving he said never got another one and was instead just packing around his character's driver's license which, apparently, was another prop in the movie."
The surely classically trained Smith stayed in character and insisted the "prop cocaine" was just flour, even though it tested positive.  He said in the affidavit;  "The police must not like my movies or they're simply jealous of my good looks (they were not very handsome) and massive success as a major Hollywood talent.  Why else would they try to pin this on me? They're jealous. It's obvious by just looking at me that I'm Ashton Kutcher."
Florida Woman Arrested For Masturbating On Motorcycle In Front Of 13-Year-Oldb
Smith said once he is released from jail he plans a lawsuit against the police department for false imprisonment and sexual abuse.
Guess they couldn't keep their hands off him 'cuz he's so damn handsome.