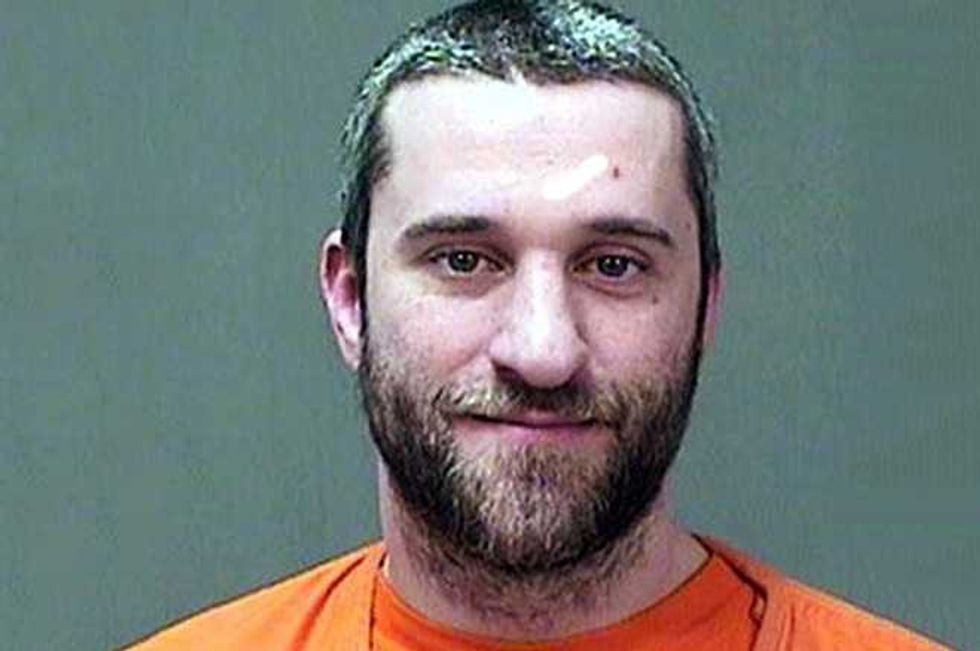 You knew him as the loveable, uber dork Screech on Saved by the Bell, but now Dustin Diamond, is a bad, bad man...Perhaps the baddest man in the whole damn town. Take that, Leroy Brown.
Early Friday morning, Dustin was arrested in Wisconsin for possession of a dangerous weapon.
From WITI:
Diamond was taken into custody for possession of a switchblade, first degree recklessly endangering safety and carrying a concealed weapon.
Diamond is scheduled to appear in a Ozaukee County Court at 1:30 p.m. Friday, December 26th.
UPDATE 3:26 pm: TMZ is reporting that Diamond allegedly stabbed a man with his switchblade during a bar fight Christmas night.
From TMZ:
Cops tell us Screech allegedly stabbed a guy after getting into an argument that quickly escalated late Christmas evening — and then he bailed from the bar.
Officers located Dustin, his girlfriend and the car not long after ... and the knife was in his ride. Dustin's girlfriend was booked on a disorderly conduct charge. Diamond's bail was set for $1K.
Cops tell us the victim suffered non-life threatening wounds ... and he's already home recovering.
"I'm seriously considering giving him a detention," Mr. Belding tells Popdust. 
Meanwhile, check out the gallery below to see other formerly family friendly child stars gone bad—and find out here how Screech's sex tape fared in Popdust's ranking of the most famous celebrity sex tapes of all time..