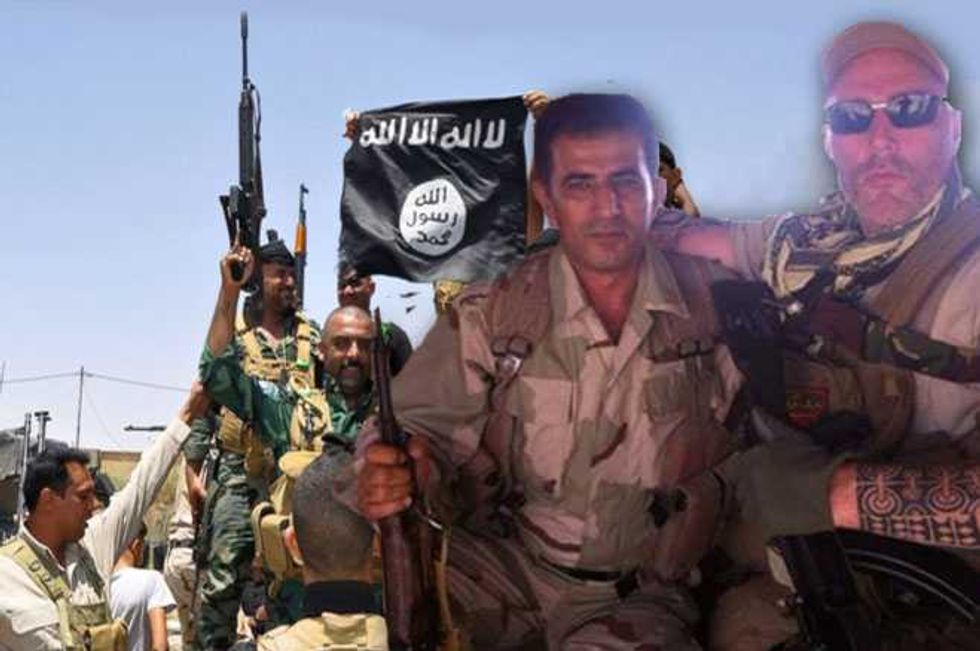 With Ebola fears dominating the American news these days it's easy to forget the brutal battles happening on the other side of the world between ISIS militants and Kurdish battalions.
One group however has not—the No Surrender Banditos biker gang out of the Netherlands—who has seen three of its members jump into the fray.
According to the head of the group, Klass Otto, members of his motorcycle gang having been battling alongside the Kurds in the town of Kobane, where some of the heaviest fighting has been waged in recent days.
Several countries—including the U.S. and Great Britain—have banned citizens from fighting with ISIS, however, there's no such restrictions against fighting alongside the Kurds as they are not seen as a terrorist organization.
In the Netherlands, the act was determined to be legal by prosecutors because the members of the gang are not fighting Dutch troops—however, any citizens fighting on the Kurdish side would of course be liable to prosecution if they committed such crimes as torture and rape.