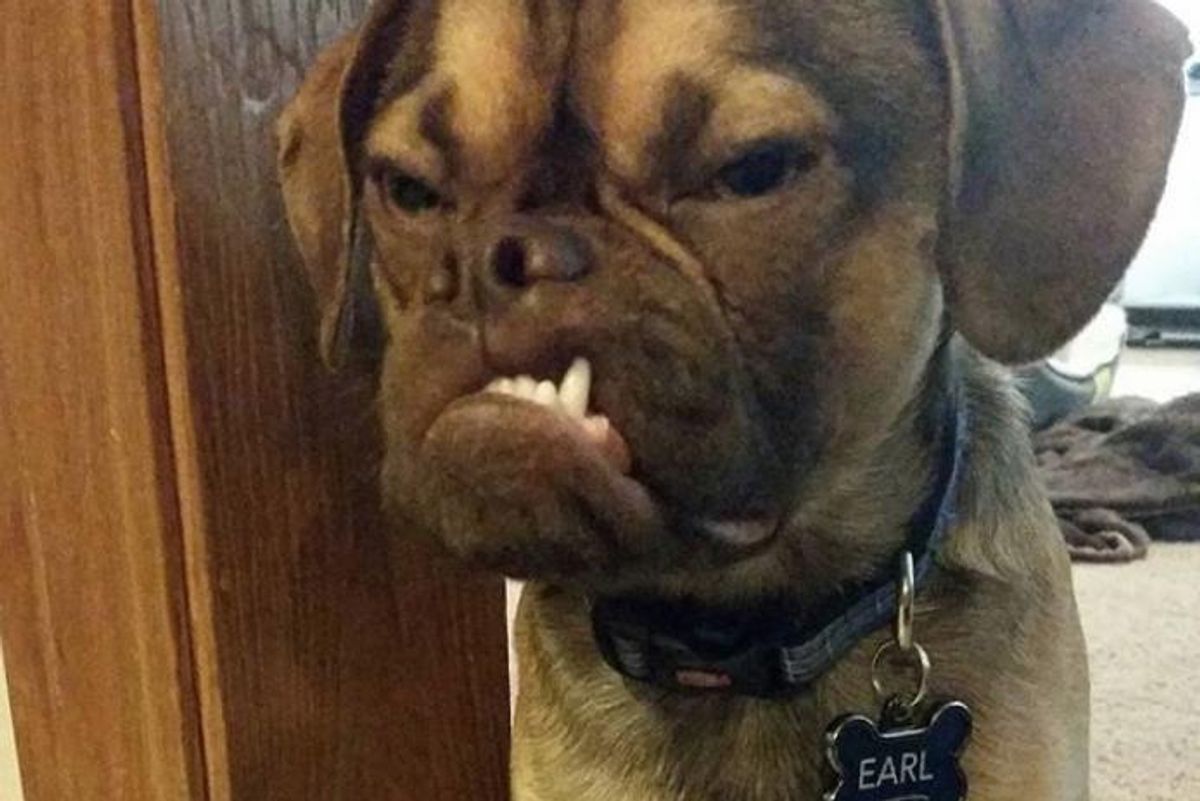 earl the grump grumpiest photos—the 18-month old puggle is actually full of love apparently

You can't always judge a book by its cover.
Case in point, Earl the Grump, an 18-month old puggle—half pug, half beagle—who looks miserable as sin, and ready for a fight.
Come and have a go if you think you're hard enough!

But, Earl is actually full of love apparently.
And, a social media super star.

Earl is giving Grumpy Cat a run for his grump money, with an impressive 34,400 followers on Instagram and over 97,000 likes on Facebook.
Earl's serious underbite and heavily wrinkled visage gives him a permanently pissed look—but, owner, Derek Bloomfield, tells ABC that the canine is actually all lover and not a single bit fighter.
In fact, Bloomfield insists, Earl is "super friendly' to both other animals and humans.
He just has one of those faces.
One of those faces you just gotta love, right?
Check out Popdust's gallery of earl the grump grumpiest photos
---
READ MORE....
25 Times Biddy The Hedgehog Was Too Cute For Words
25 Reasons Why Mr Bagel The Chinchilla Is More Popular Than You
Esther The Wonder Pig May Just Make You Rethink Bacon
Meet The Canine Queen Of Instagram! Marnie The Dog Fun Facts
25 Times Lil Bub SLAYED Us With Cuteness

---