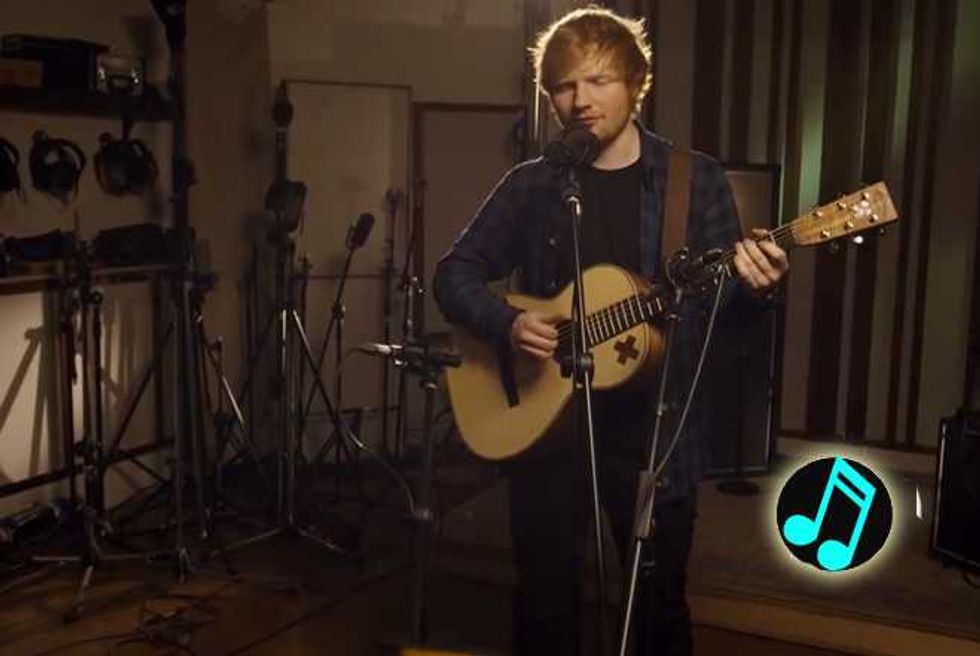 Ed Sheeran makes us fall in love with him all over again with this new acoustic performance of "Thinking Out Loud." As the latest single from his blockbuster x, the British singer-songwriter plucks the heartstrings in a way only he can. This release follows the smashing lead-in "Sing" and the Ellie Goulding tell-all "Don't."
On Tues. (Dec. 16), Sheeran performed "Thinking Out Loud" on The Voice Season 7 finale. Meghan Trainor, Bruno Mars and Jessie J (along with third place finisher Chris Jamison) also took the stage with their latest radio hits: "Lips Are Movin'," "Uptown Funk" and "Masterpiece," respectively.
The same people doubting 4 years ago are now the ones taking credit

— Ed Sheeran (@edsheeran) December 8, 2014
Stay tuned for updates. Feel free to follow @Popdust and JasonTheScott on Twitter!