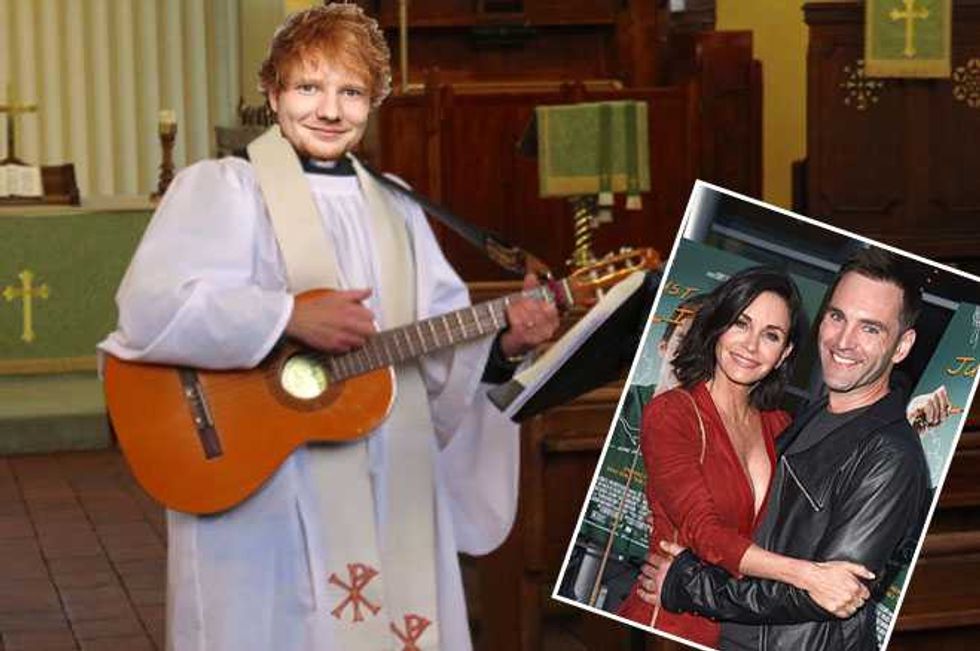 Ed Sheeran is officially the best friend a girl could have.  Not only is he cute and lovable but he plays an excellent cupid.
The 24 year old singer is close pals with ex-Friends actress Courteney Cox, 50, and hooked her up with her now fiance, Snow Patrol rocker, Johnny McDaid, 38.
Good Deed Alert™—Could Ed Sheeran BE Any Cuter??
The unlikely pals were introduced by a mutual friend in 2013 and shortly after that, Ed ended up living at Courteney's Malibu beach house for three months while he wrote his second album, X.  According to Ed it was actually Sacha Baron Cohen who had the idea to matchmake Courteney and Irish rocker McDaid—but it was Ed who actually made the introductions.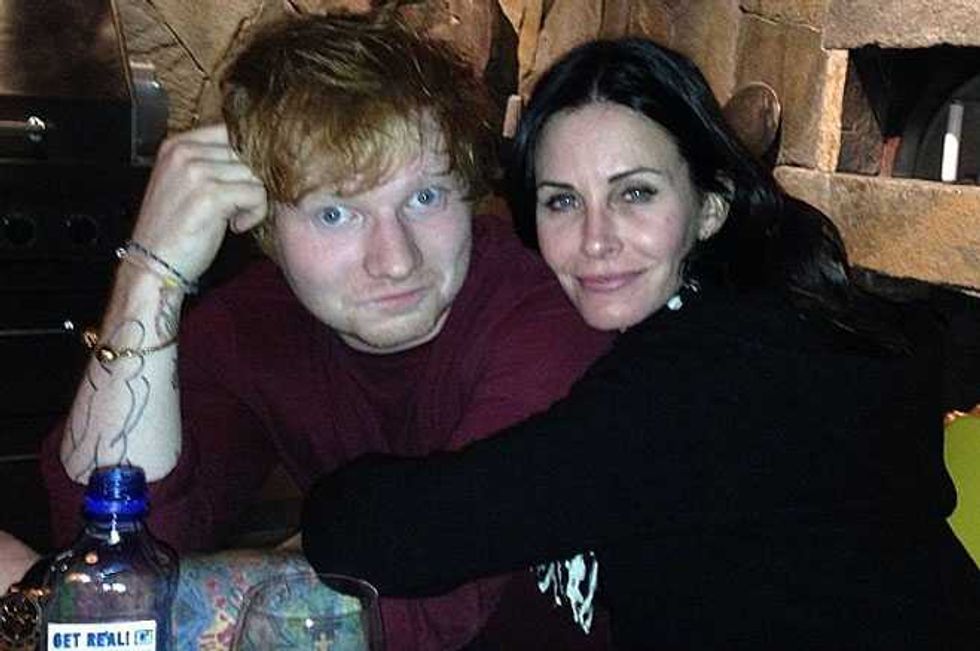 Ed and his pal Courteney
Is Nicole Scherzinger Dating Ed Sheeran?
It worked out extremely well as they fell in love and are clearly very happy together.  They got engaged in June 2014 and the wedding is being planned as we speak. Courteney said in August this year that Ed would be playing at the wedding.  She told The Sun;
"We are certainly grateful to Ed for introducing us.  I can't imagine him not playing something at the wedding."
Jennifer Aniston Back To Work—Answers Dumbest Question Ever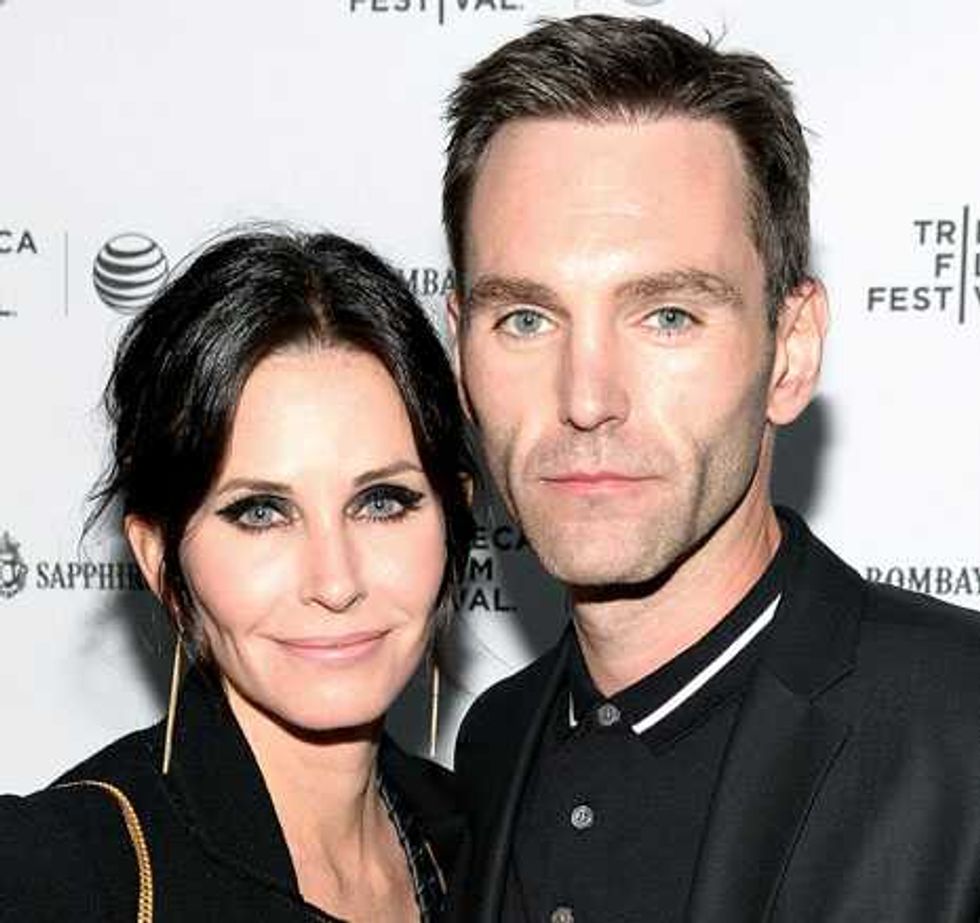 The happy couple, Courteney Cox and Johnny McDaid
It now seems the gorgeous flame haired Ed is planning to have a slightly more important role in their big day. He's all set to become ordained as a minister so that he can perform the ceremony! Sources have told the British newspaper The Daily Star;
"He had already agreed to perform a couple of ballads after they exchange vows, so it seemed logical to him that he should get them hitched too.

He's bursting with pride to have played matchmaker to Johnny and Court and he's told them he's up for anything that will help make their special day truly memorable."
Young Ed is just a romantic old soul—love him!
Friends No More! Johnny McDaid And Courteney Cox Call Engagement Off