Arts
LITERATURE | In his first autobiography, Eddie Izzard talks candidly about the death of his mother, coming out as transgender, and his fascinating career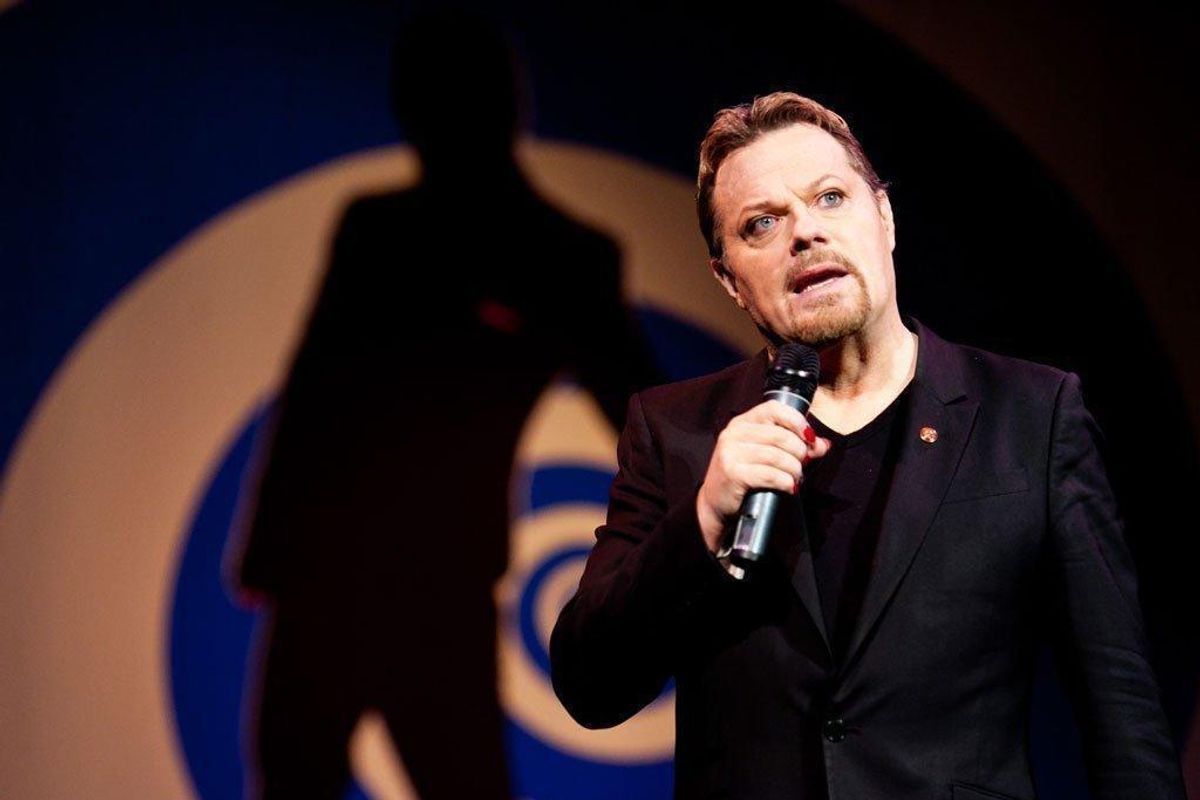 At ten pages in, Eddie Izzard's Believe Me made me cry. He opens the book, talking about the death of his mother. On hearing the news he writes "Me, Mark and Daddy just cry for between half an hour and a lifetime." A turn of phrase so delicate and full to the brim with childhood grief that it's hard to believe this is the same man who does an impression of Darth Vader ordering spaghetti in the Death Star canteen. Izzard has proven time and again that he is formidably funny, and his acting work has demonstrated his flair for the dramatic, but here we learn that he also has a deft hand for prose.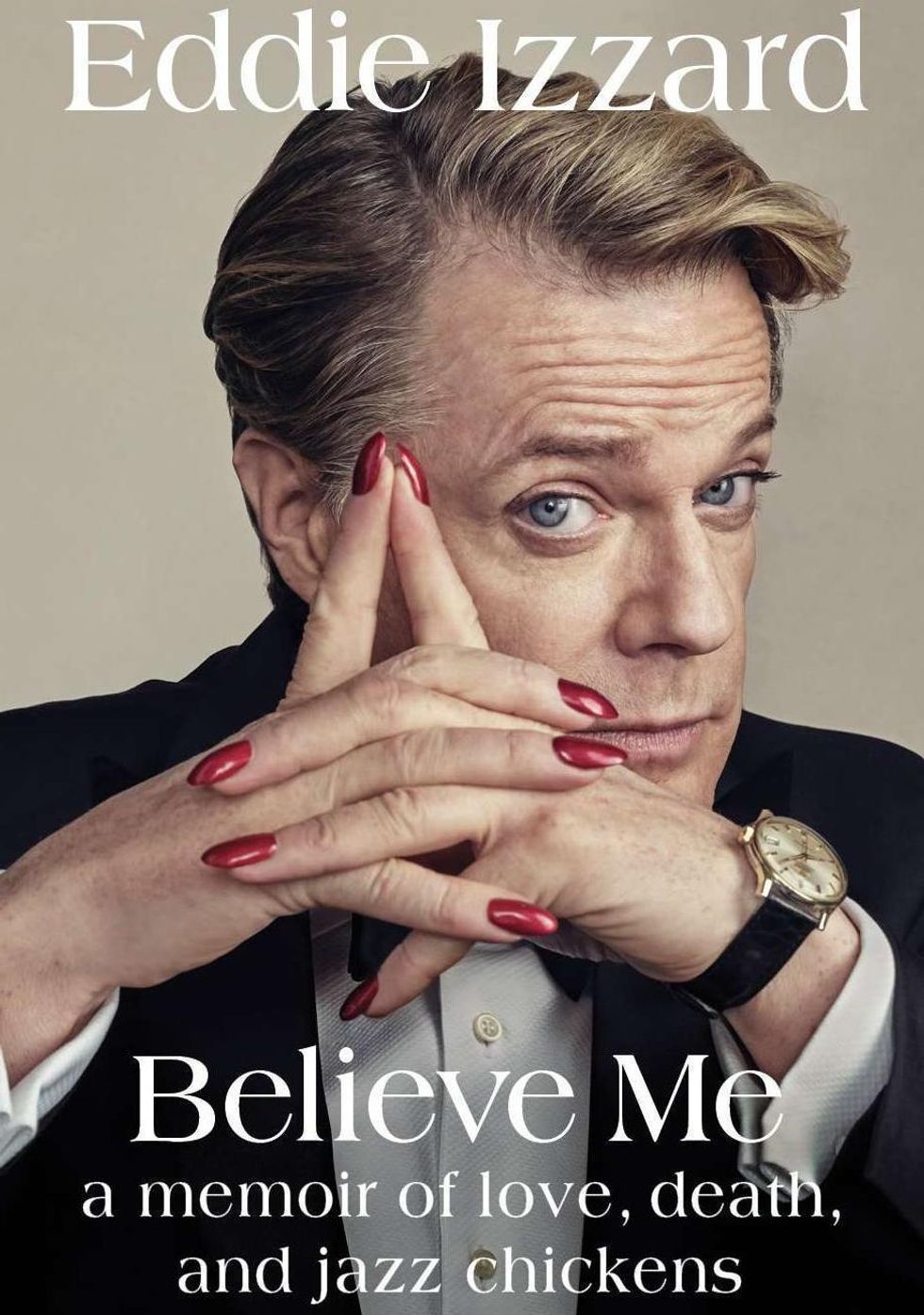 If you are unfamiliar with Eddie Izzard, then really you owe it to yourself to go and watch a few clips of him on YouTube. Apart from being a prominent stand-up comedian for the last twenty years, almost universally lauded for his surreal humor; he is an actor, transgender activist, charitable marathon runner, and occasional representative of the UK Labor Party. All of this gets covered in Believe Me. This is his first autobiography, but, as you would likely expect, his years of writing standup have given him ample ability for negotiating the written word.
"What you end up with is a loose manual on 'How To Be Eddie Izzard'. Though individual results will likely vary."
What is surprisingly unsurprising about the way Izzard writes, is that his voice comes through the text so clearly. If you have seen his standup then the tone and syntax will make you feel right at home. He is able to switch between the frivolous and the dourly serious and back before you've even noticed what's happened. The book also features many of his signature diversions, where he will side-track himself for comic effect, or to add additional context. He will sometimes do this in-text, and at other times using footnotes. It is occasionally distracting in this print form, but it also feels authentic to the Eddie that we have all come to love over the years.
This is most definitely not an autobiography in the 'tell-all, who was sleeping with whom' vein. Izzard's writing is far too scientific in approach for that. He is an adroit self-documentarian, constantly analyzing his experiences, probing them for meaning, considering three or four different rationales. He admits to this directly in the text, quoting his fascination with the Nuffield Syllabus, and how he has, accidentally or no, lived his life somewhat in accordance with its principles. What you end up with, then, is a loose manual on 'How To Be Eddie Izzard'. Though individual results will likely vary.
It is, of course, very funny. One would expect nothing less of an Emmy-Award winning writer-performer. As always, it is difficult to sum up an Izzard joke in a neat one-line quote, but suffice to say, it's hard for a book that has the phrase "soup porn" in it to be a drag. Where Believe Me hits its highest notes, however, is when Izzard leaves all armor behind and talks openly and vulnerably about the more tender parts of his life. His mother's passing, his coming out as transgender, his love and respect for his father and brother. He talks about these subjects without pretense or concealment, and in a way that will likely be a source of comfort to those currently dealing with these issues.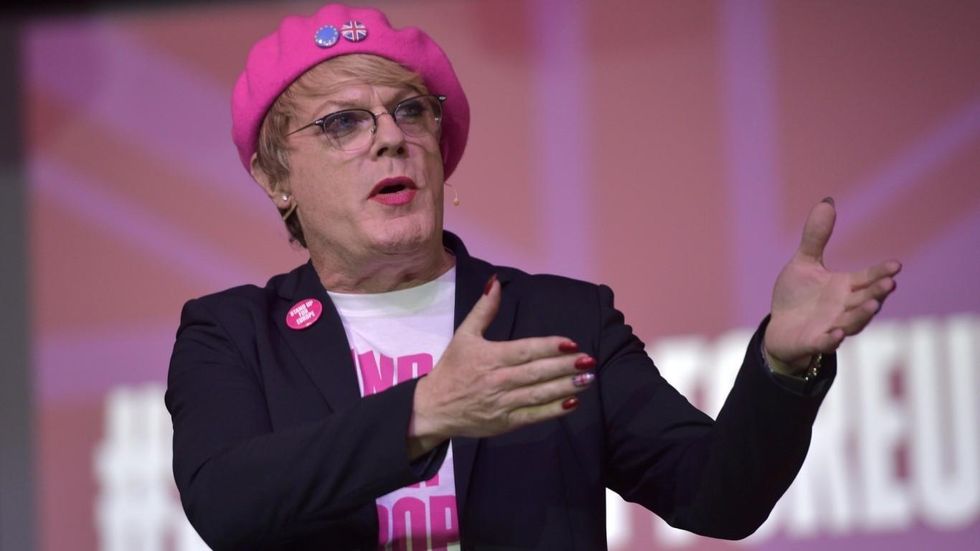 If you are a fan of Eddie Izzard, then you will love this book. If you are not a fan of Eddie Izzard, then there is a good chance that this book will make you one. The experience is akin to him sitting down and having a chat with you, which, we can all agree, sounds delightful. His life is fascinating, his insights direct and unpretentious, and his sense of humor infallible. When it hits the shelves in a week or so you would be well advised to pick up a copy.

Believe Me will be in stores June 13th and is published by Blue Rider Press