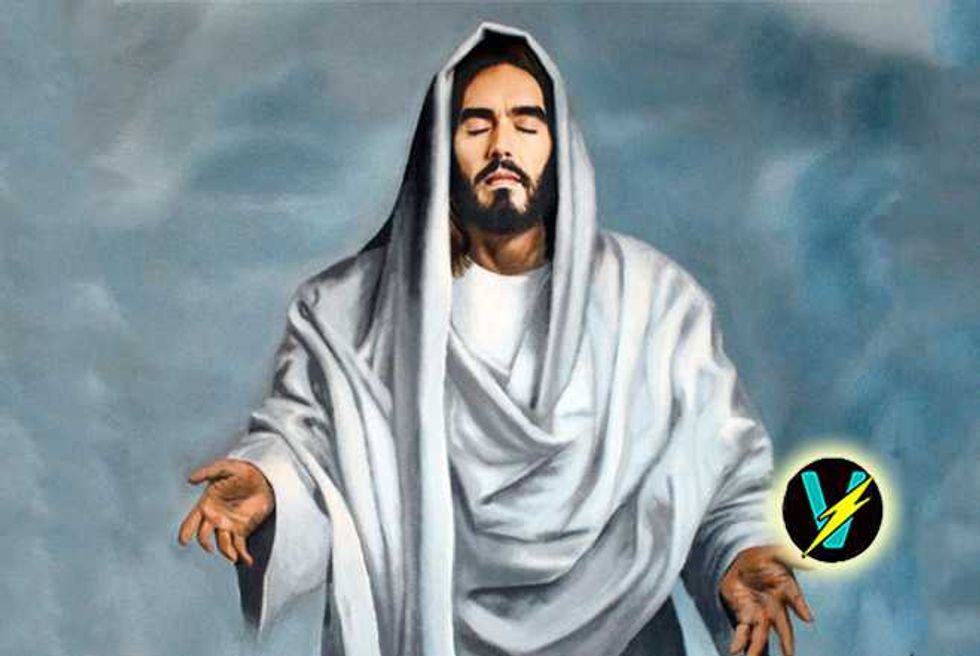 Russell Brand is a self professed egotistical narcissist, traits that he downright hates in others….well, he's nothing if not a contradiction, right?
Perhaps, he despises those other non-Brand egotistical narcissists, because, unlike his good self, THEY are "vapid, vacuous, plastic, constructed, mindless" celebrities, like, or instance, his ex-wife, Katy Perry.
Russell Brand's Revolution Hilariously Derailed By Blur's Parklife
Whereas, we all know by now, Brand is anything but vapid, vacuous, plastic, constructed, mindless, or a celebrity… oh, wait…. the last part we better omit….but, all good on the rest Russell!
To allow the outside world a glimpse into his non-celebrity life, the deep, meaningful, solid, genuine, thoughtful 40-year-old is doing what any other non-celeb would do—starring in a new documentary about himself, titled, Brand: A Second Coming—part of which was filmed during his short lived marriage to Perry.
Katy Perry Talks Russell Brand, John Mayer, Sex Life And Therapy
In the trailer, Brand wangs on about his wedded woes, and admits he's going to have to step away from his shallow celeb wife in order to spiritually enrich himself.
"I'm living this life, the very thing that I detest: vapid, vacuous, plastic, constructed, mindless celebrity," Brand whines. "That's the very sea we're swimming in ... 'Oh, who's he? He's married to Katy Perry.'"
Russell Brand Finally Makes That Katy Perry Joke
"It's definitely good I'm with someone I love," he says at a later point. "But it's not a resolution to anything spiritual. This is my suspicion, that at some point, to be happy, I'm going to have to walk away.
And, walk away he did.
As Popdust previously reported, Brand ended their 14-month-long marriage, by dumping his wife via a text message, back in 2011.
Now, THAT'S deep.
For more entertainment, music and pop culture updates and news, follow Max Page on Twitter