"Chekhov is meant to be funny. I think people forget that too often," says Ekaterina Golovina. A Russian actress now living in New York, Ekaterina has just finished a run of The Three Sisters. We chat quietly as we look out through a window at the Lincoln Centre Plaza. "It was a fantastic production, filled with culture, folks songs, poetry, history." It certainly was a magical show, featuring an international cast, and a very Russian feel. Playing at The Balcony Theater in West Park Presbyterian Church, it was definitely one of the better Chekhov productions I have seen done in New York City. Ekaterina played Natasha, the de facto villain of the piece. "I think a lot of people were surprised. When I see her played in many American and Russian productions, she's this family destroying monster. The director (Aleksey Burago) wanted to go a different way. He wanted me to play her as outwardly charming and loving, the life of the party. I think we surprised a few people with that." It was certainly a bold take, described as 'lethal' by one reviewer. "Aleksey reinvented Three Sisters for this production. Gave it this uplifting luminescence, this unusual humanity. Very striking, and I'm so glad he took a chance on me as an actress." Her worries seem unfounded to the audience member. She was formidable in the part.
Ekaterina could well be a Chekhov character herself, the strange nuances to her life story being what they are. She grew up in Sakhalin, the former prison colony Chekhov famously visited and wrote on. Her life was reasonably by the numbers, and then… "I got very sick a few years ago," she says candidly, "I had a medical condition, and I was I was in hospital for a long time." Ekaterina underwent various treatments and surgeries for endometriosis, to different levels of efficacy. "I had to change my diet, routine, environment, career path… my whole life basically. I explored myself a lot at that time, really had to examine who I was." She travelled Asia, saw spiritual healers in Bali, studied Eastern teachings, practiced meditation… her process was exhaustive. "I did the whole 'Eat, Pray, Love' routine," she says. At the end of it she moved to New York, deciding to further her acting career by studying at the American Academy of Dramatic Arts. "It just seemed like the right thing to do. I felt like if I didn't do it I might die, you know? I auditioned with a Chekhov monologue. Nina's from The Seagull. Appropriate, yes?" she laughs, "When I moved and started studying, suddenly I went into remission."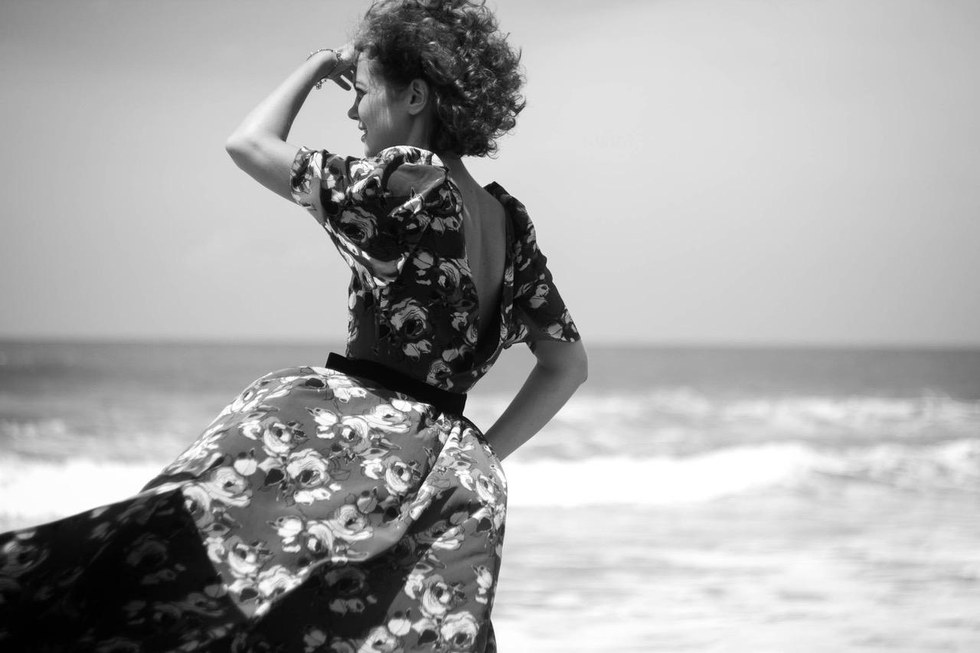 Ekaterina in Bali
It's interesting how her own wrangling with illness and change has led her to be the actress she is. "I think it has made me well suited to Chekhov," she laughs a little, "It's like Nina says in Seagull, we must have faith and learn to endure." In her work she seems to do more than simply endure. On stage she is fearless, brash, and confident. "Aleksey [The director] was a graduate of the Moscow Academy of Theater Arts (GITIS), where he belonged to director Petr Fomenko's class. He said 'In Chekhov nothing is true '. I think that's the biggest lesson to learn," she goes on, "in many plays, everything is true that is said. That's why I think actors and directors misunderstand Chekhov."
Aleksey Burago founded The Russian Arts Theater and Studio in 2004, currently located on the Upper West Side. It was his company that produced The Three Sisters as part of its New York Chekhov Festival. His aim has been to bring a new approach to Chekhov in the States. "His work is wonderful, and I have been so blessed to be a part of it. He normally only works with actors from his own studio. It was a different approach to what I was used to from AADA. We were working in a much purer version of the Stanislavsky system. I was intimidated at first, I come from a very hybridized background, but I think we were able to work together brilliantly, and the work I did as Natasha is some of the best of my career."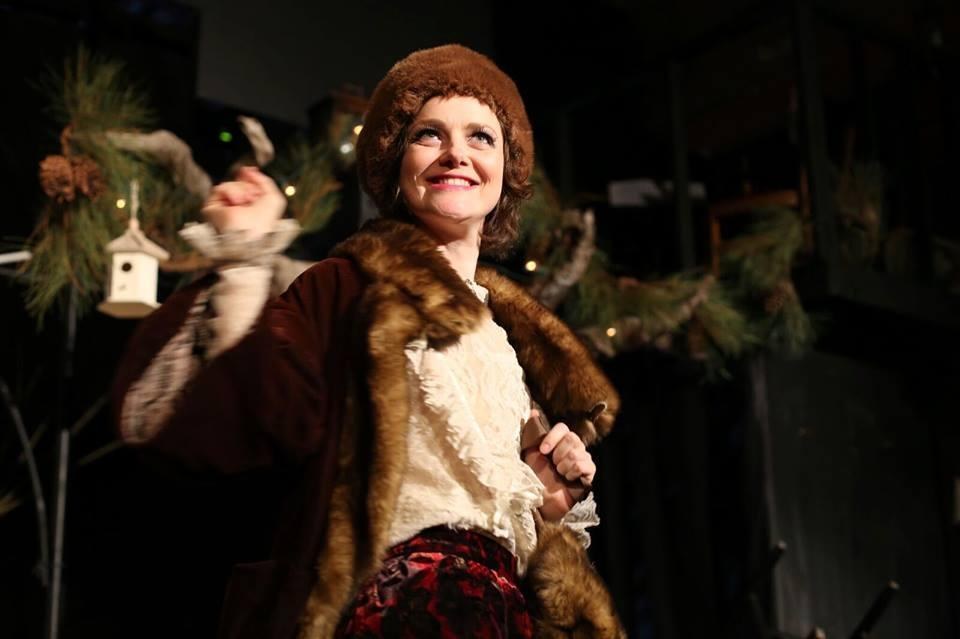 Ekaterina as Natasha
The play was most certainly excellent. Haunting, full of compassion, laughter and longing for connection that felt at once familiar, and yet somehow alien. "We managed something different here, I think," she goes on, "I really am tremendously proud of this, and I hope to get to work with The Russian Arts Theater much more in the future." I ask her what she's working on now. "Everything! And nothing too! That's being an actress for you," she exclaims, "There are some very promising things happening, but I can't talk about them right now, it's all still up in the air." And there you have Ekaterina Golovina, the girl from Chekhov's Sakhalin, an actress transposing his work for the 21st Century, carrying on its spirit.