Satire
Production on the end of the world has been a mess since day one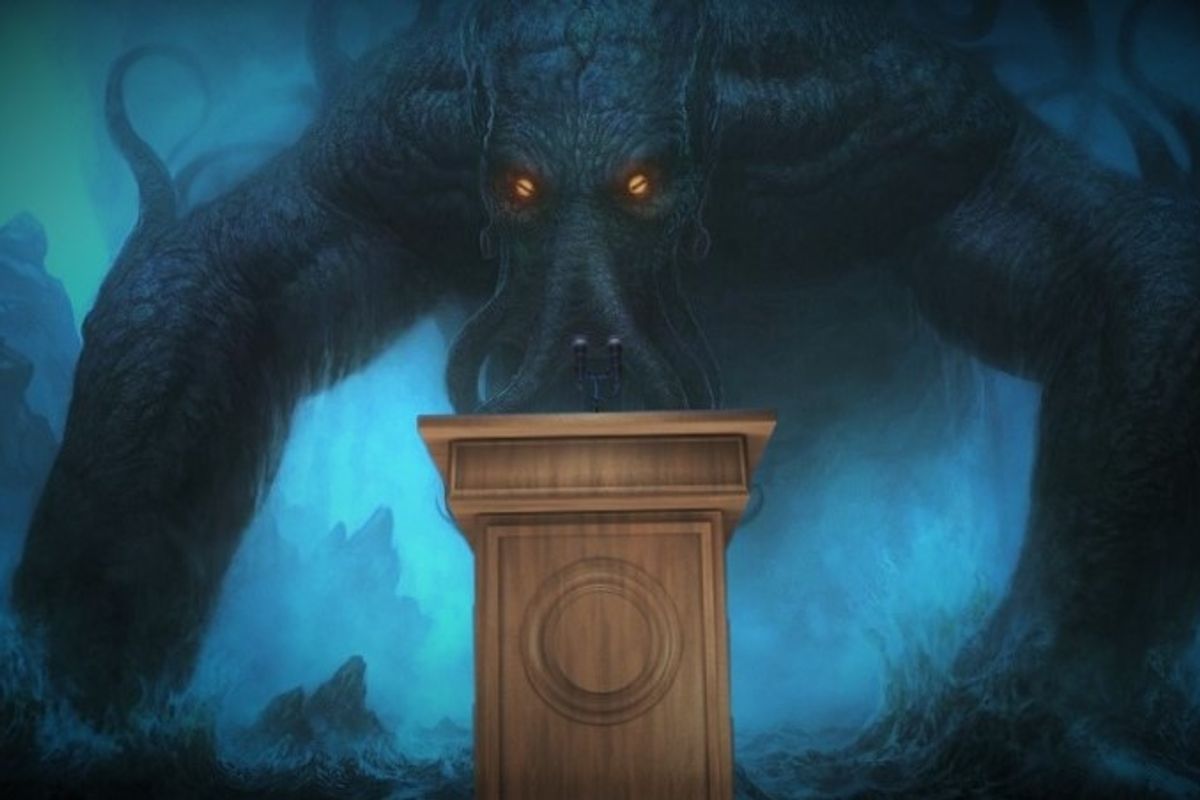 With June of 2020 nearly here and no sign of the final cataclysm we've been promised, it's beginning to seem like The End Times will forever be near, without ever being upon us.
While the early phases of civilization's collapse into a burning hellscape were promising, progress on the more dramatic culmination of armageddon has been repeatedly stalled by restructuring, miscommunication, and the high rate of turnover within the ranks of the Great Old Ones' loyal subjects.
"The slow burn is great and all," said John Knӕlgghyrt, née Phillips, who was briefly the high priest of Cthulhu's Dark Order—prior to being scooped unceremoniously into his lord's tentacled maw—"but trying to get the big stuff done has been a real challenge." The main struggle he points to is the lack of cohesion and structural order among the death cult working haplessly to hasten Earth's return to a state of desolation and chaos. "It's like herding cats sometimes. Insane, death-obsessed cats."
---
Knӕlgghyrt—who has since been replaced by Erica Fraezbluůd—was the seventh high priest/priestess to don the ceremonial flesh-robes since the order was founded last November. At this point, few of the original members who were drawn to the maddening, nightmarish sounds of the buried shrine of Xa'ligha remain.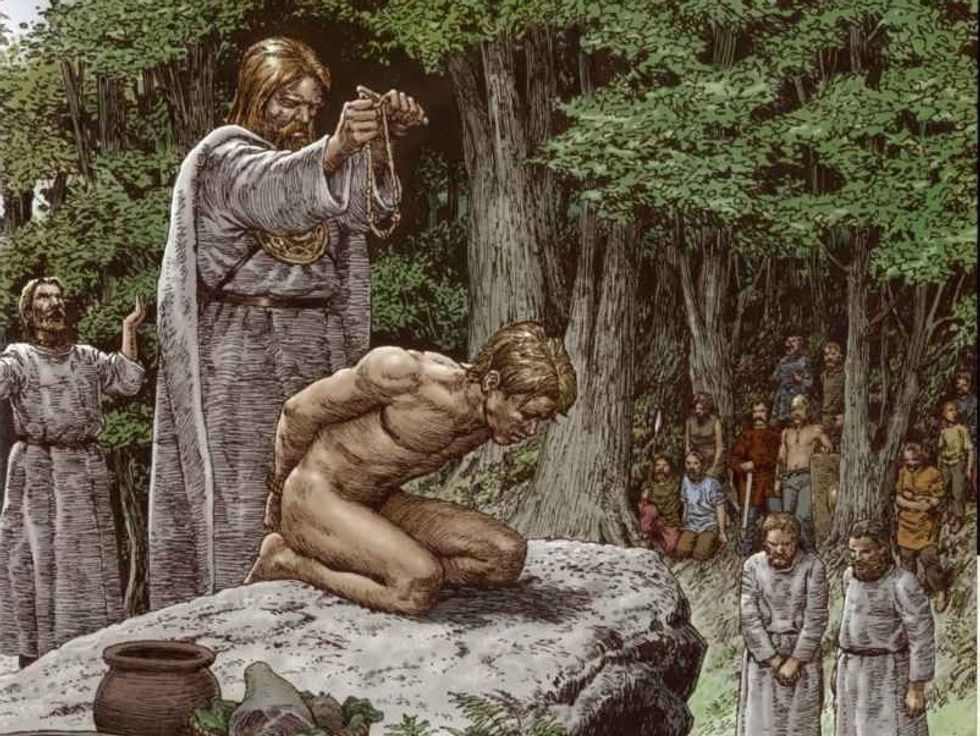 Though only a handful were sacrificed that day in the dark blessing that returned eldritch horrors to our realm, most of the rest have been eaten or have otherwise succumbed to the death toward which their all-consuming madness ceaselessly pulls them. Those twisted few who remain now speak only in languages that no human tongue could pronounce—piercing, screeching morphemes beyond sound and thought that leave eardrums in tatters—which has made it difficult for senior members to communicate the project's initial vision to the swelling ranks of minions.

Dana Stahl (convert-name pending) has been a CDO member for two weeks now and still has little sense of what she's supposed to be doing. "When they first approached me at the Statehouse protest I thought, 'Death cult? Sounds like fun!' but now I guess we're pivoting toward more of an MLM model of apocalypse, and I'm worried I got in too late to really contribute to global destruction. Plus my ears haven't stopped bleeding since my team leader gave me that pep talk on Tuesday."
Reached for comment, a dead-eyed spokesman of the Court of Azathoth issued a statement on the delays, speaking in a voice that echoed from the depths of primordial chaos, "We sincerely apologize to everyone who has been waiting on the fundamental unraveling of life as we know it these last few months. Rest assured, we are working day, night, and in the abyssal time between moments to deliver on our goals. We remain optimistic that the final result will exceed everyone's expectations for total annihilation."
For now though, doom remains impending—not yet imminent.
From Your Site Articles
Related Articles Around the Web