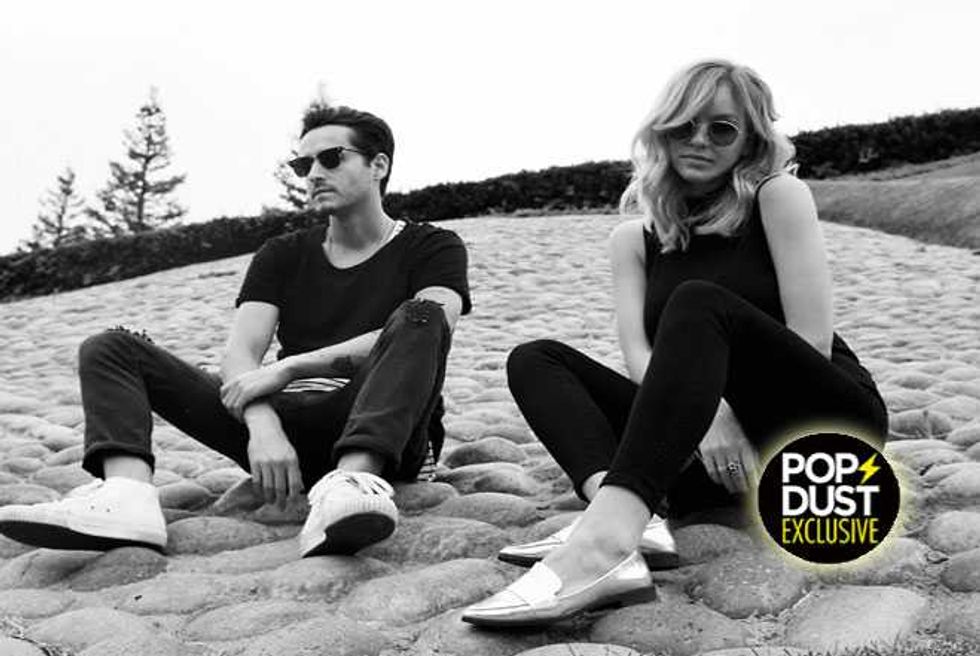 In the world of digital downloads and ubiquitous streaming sources, electro-pop duo XYLØ are fighting a bloody war to be heard. Thankfully, the sibling duo—comprised of Chase and Paige Duddy—landed on a Beats1 playlist early on in the service's launch this summer, with their haunting America track. Hosted by Zane Lowe (who was nothing but complimentary about the new act), the worldwide radio show has given this duo some seriously powerful exposure, something neither musician could have anticipated. "That was like a bucket list moment. It was a very interesting time, too, in music history with what Apple Music is doing," Chase shares to Popdust in an exclusive interview. "So, it felt really cool to be a part of that so early on. I'll never forget that. I was by myself at home listening to it live. Hearing all the nice things they were saying gave me chills."
Paige and Chase have been bubbling under for most of 2015, supported by a sequence of releases that combine an ethereal glow of Lana Del Rey with the echoing coo Lorde. Afterlife—which contains Paige's favorite lyric with "I don't need your sympathy, no, I need a fucking miracle"—and Between the Devil and the Deep Blue Sea are otherworldly tracks to sample their forthcoming project. "Eventually, we'll probably put out an EP. We're working on that right now actually," Paige teases. Chase adds that the songs (so far) certainly "set the tone" for the EP or LP, "There will definitely be some moodier, more ballad-like things on the [project]. There will also be (on the other end of the spectrum) some stuff that has a bit more energy, edgier, too."
As suggested by Paige's rather vulnerable vocal on Devil, the duo aren't afraid to open themselves up, musically and lyrically. "There are a lot of songs that reflect who we are and personal things we've gone through in our lives," Paige says. "There are others songs, too, that we wrote about other people and their experiences."
Stylistically, the listener can probably pinpoint a distinctive hip-hop influence on Afterlife, hinged together with an R&B flow and commanding pop hook. "It's been really interesting and cool," Chase says of their creative evolution in the past year and a half since XYLØ was born. "There's a 10-year age difference between Paige and I. I'm 10 years older than her. People probably expect, I imagine, since we're brother and sister, we grew up doing this together and working on this our whole lives. That really wasn't the case. This was an accident kind of thing. It's been more effortless than what people might think. We've only been working on it for a year and a half."
Paige says, "The reason we pretty much started the project, too, was because creatively we had a lot of chemistry. That was the starting point. We realized that when we worked together, everything was just effortless. It just happened. Personally, there have been some bumps in the road because we're brother and sister. But for the most part, creatively, we don't really have any differences, ever."
But, of course, as can be expected with such an age gap, they both draw vastly different influences from their respective childhoods. "I grew up listening to the music my parents listened to, like my dad's favorite band ever (Led Zeppelin). I loved Hall & Oates," Paige recalls. "To be honest, since I have such a huge age gap, I realized I could sing an Ashlee Simpson record. I would sit in my bedroom and belt that entire album ['Autobiography']. I was also obsessed with Hilary Duff. I listened to Snoop, too, and Outkast all the time with my friends."
For Chase, on the other hand, his draw was mostly on the alternative side: "I liked Nirvana and Rage Against the Machine, Weezer and Red Hot Chili Peppers. Those are my firsts, when I got a drum set, those are the things I remember. I also got into Tag Team, total '90s rap. Later on, in junior high, I liked Jay Z and Snoop and DMX and some other gangster rap." But they musicians come together to cultivate a truly compelling sound. "[It's] been so easy and natural. We're very like-minded."
"We listen to the same type of music," Paige chimes in. "We're both really into hip-hop and rap but also a lot of electronic and darker pop."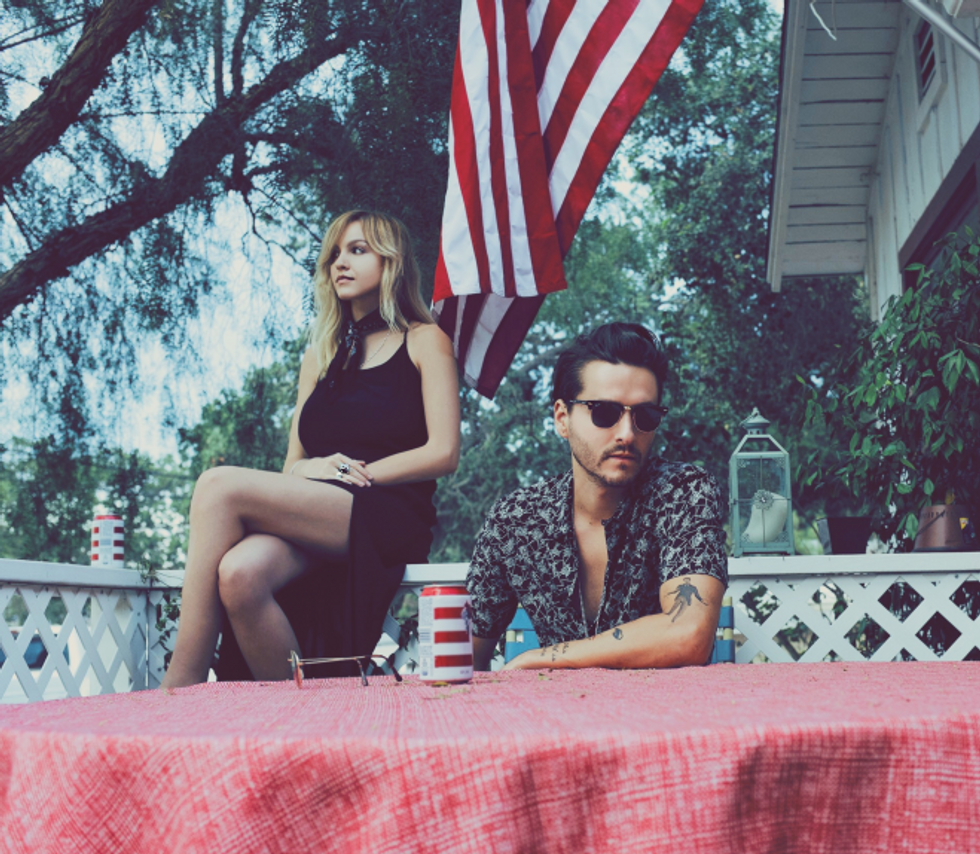 Through their songwriting, Chase and Paige are able to paint vivid, blurry landscapes of honesty and gripping force. And through it all, they've been able to dig into understanding themselves and learning lessons that often need to be learned. Between the two, they admit that patience as been the biggest player in their evolution. "Trusting that something cool will eventually come out of it [has been crucial]," Chase says. "You know, with songwriting, you go through so many stages of 'this is cool' or 'this is shit' or 'OMG, I suck, why am I even doing this?' Then, you're like 'I love it!' It happens almost every time with every song. You get to that point of frustration. You just have to trust that it'll all be OK."
Paige uses an un-released song to explain his point. "One of my favorite songs of ours isn't released yet. But we probably re-wrote that four times. We thought it was just not gonna happen. None of us were feeling it at all. Then, by the end of the day, something came out of it. I was like 'shit, I love this song.' It's just how things turn out sometimes."
She continues, "We have no rules in our music. We say whatever we feel like saying."
In the coming month, XYLØ are expected to release their next track, as well as a music video for America.
😎😎 music video vibes 😎😎 #inspiration #licioustings pic.twitter.com/ubFOvGbNBU

— XYLØ (@wearexylo) August 21, 2015
Make sure you check out the duo's brand new music on Apple Music now!
Stay tuned for XYLØ updates. Be sure to follow @Popdust and @JasonTheScott on Twitter!