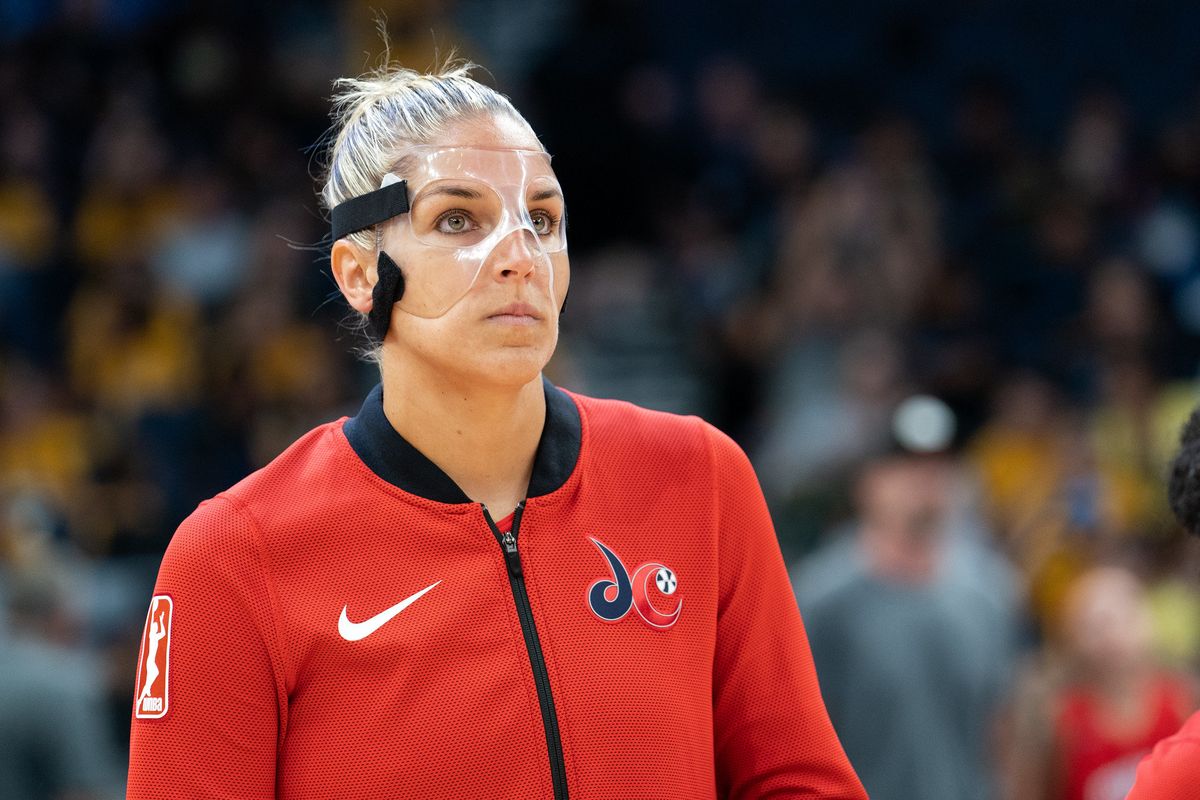 This past Monday, a panel of physicians for the WNBA denied Elena Delle Donne, of the Washington Mystics, her health exemption request to sit out this season inside the Florida bubble, despite her being at high risk for health complications due to her Lyme Disease.
Delle Donne published an emotional essay for The Players' Tribune in which she opens up about her battle with chronic Lyme disease and her feelings of betrayal by the league that she cares for tremendously.
Elena Delle Donne was diagnosed with Lyme Disease 12 years ago. Although Lyme is usually treated and cured within a few weeks, some people, like Elena, suffer from post-treatment Lyme disease syndrome (PTLDS). Although little is known about what causes PTLDS, it is known to trigger an auto-immune response. For someone like Delle Donne, even the common cold could turn into something far more lethal.
---
Since the outbreak of coronavirus, the six-time all-star has taken every precaution she can to stay healthy and safe. But she had concerns about the health risks associated if she plays this season inside the bubble in Florida, the epicenter of the pandemic. After discussing it with her physician, Elena decided to file for the NBA's health exemption status–which would clear her from having to play while being able to keep her paycheck.

Despite having both her personal and team's physicians submit full reports detailing her high-risk case, and expressing her own personal feelings of putting her life at risk, the WNBA denied Delle Donne's request.
On the same day that Delle Donne's story was published, the Mystics head coach and general manager announced that Delle Donne will be paid whether she decides to play or not.
While it is great to know that Delle Donne will continue to make her meager salary (compared to the NBA's reigning MVP who makes 125 times more money than she does), the money is not the point. The greater issue is that the WNBA is projecting that their players' lives are less important than the game.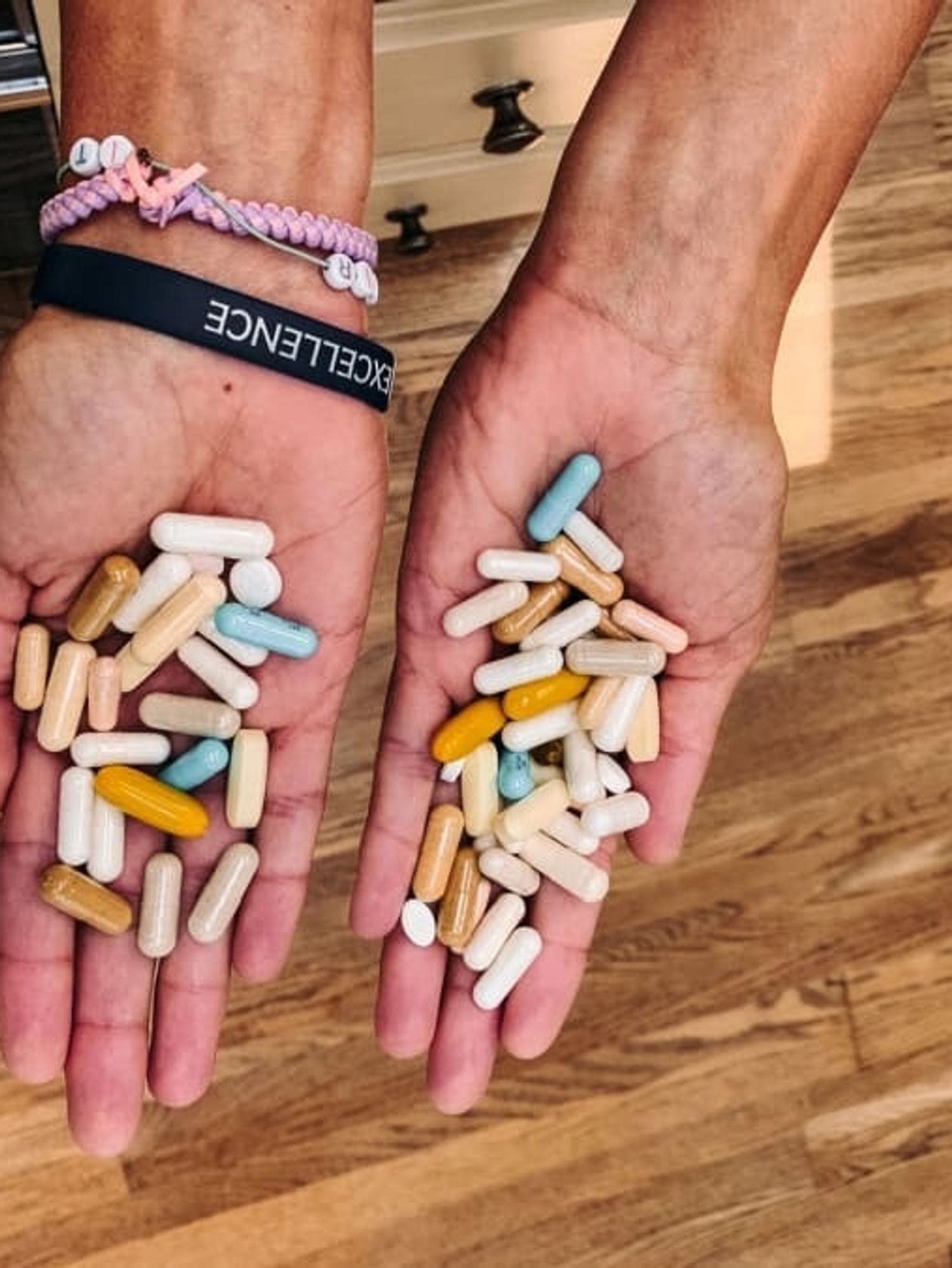 Elena Delle Donne takes 64 pills a day in order to stay healthy enough to play basketball
Delle Donne takes 64 pills a day in order to stay healthy enough to play the game that she loves–even though she admittedly knows doing so probably will have long term effects on her health. And for anyone that might try to claim she was trying to get out of having to play so she could sit and collect a paycheck, let's remember back to the WNBA 2019 season finals, in which Elena played despite having three herniated disks to help her team win the championship.
According to documentation obtained from the league by ESPN, the panel of WNBA physicians rely on CDC guidelines when evaluating high-risk cases. And the CDC does not currently list Lyme disease or PTLDS as a high-risk factor for coronavirus.
The CDC's lack of consideration for chronic Lyme sufferers on this list may be due in part to the lack of awareness and expertise on the subject. "There's really only a handful of people in the country who are experts in chronic Lyme disease," said Dr. John Aucott, the director of Johns Hopkins Lyme Disease Research Center, told ESPN.
My stance on this hasn't changed. Elena Delle Donne should have been granted medical exemption because there is no… https://t.co/VEwxbDis4R

— LaChina Robinson (@LaChina Robinson) 1594829937.0
Delle Donne feels she takes a part in the lack of awareness around Lyme disease. "I could have been using my platform to help raise awareness, and to help improve understanding. I could have been helping so much more," she wrote.
Delle Donne goes on to compare her struggles with chronic Lyme Disease with that of today's current state of affairs. Fit and healthy before contracting the disease, Delle Donne viewed most things in terms of black and white, or purely solution-oriented. Now, she realizes there is more out there that she does not know, and she wants to use her platform to encourage people to listen and learn in order to evolve.
To end her letter, Delle Donne writes "... [The best that we can do is to listen to each other and to learn from each other — with as much humility as possible.
I hope that in the future the WNBA can aspire to do the same.]
This is likely a poke at the WNBA that they need to listen to their players' concerns. A look into the history of mental health wellness in the NBA might give the league a better understanding of what player wellness should look like.
The WNBA has yet to make an official statement in regard to Delle Donne's denied claim. Likewise, she has yet to make a decision whether or not she will be in attendance for the season, which kicks off in the IMG Academy in Bradenton, Florida on July 25th.
It is clear the Mystics will suffer greatly if Delle Donne decides not to play. This brings into question the league's reasoning for denying her claim. To someone that has dedicated her life to the game, it seems the league cares less about her safety and more about their bottom line.