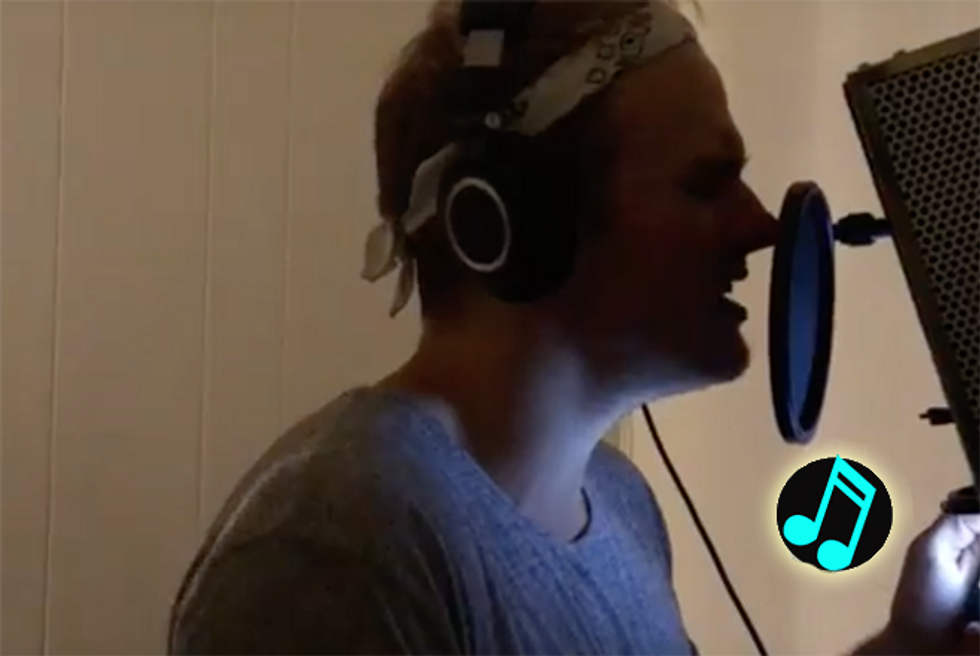 The LGBTQIA community is collectively shedding tears and picking up the pieces following the weekend's (June 11) horrific events at Pulse, a gay nightclub in Orlando. The world continues to be divided on the issues, but music remains as the tie that binds us all. Singer/songwriters Eli Lieb and Brandon Skeie come together with an utterly moving tribute, a haunting piano ballad called Pulse (which was written in one afternoon). The two also took to the streets in West Hollywood for a DIY-style music video, capturing the very essence and spirit of the community.
Pulse victims range in age from 19 to 50.
The song was written along with Hillary Bernstein and Mimoza Blinsson. "I wish I could reach them and strip away what separates. It's the same air we're breathing. The same tears run down our face," Lieb and Skeie profess on the second verse. "So, I don't have to leave where I stand, and I don't have to change who I am to count as a human."
The chorus hits even harder. "Feel my pulse with your hand on my heart . You know it beats just as hard as yours. Feel my pulse." Download Pulse for free via SoundCloud.
The song also serves as a tribute to The Voice alum and YouTube star Christina Grimmie, who lost her life in a separate attack on Friday night (June 10). Following her concert at the Plaza Live Theatre, the singer was busy meeting and greeting fans -- when the gunman shot her and then himself. Grimmie was 22.
A GofundMe has been opened to raise money for the Pulse victims; donations currently stand at over $3 million. You can donate here. Also, you can donate to help the Grimmie Family here.
Let's all stand together in this time of need.
Watch below:
Stay tuned for music updates. Be sure to follow @Popdust and @JasonTheScott on Twitter!